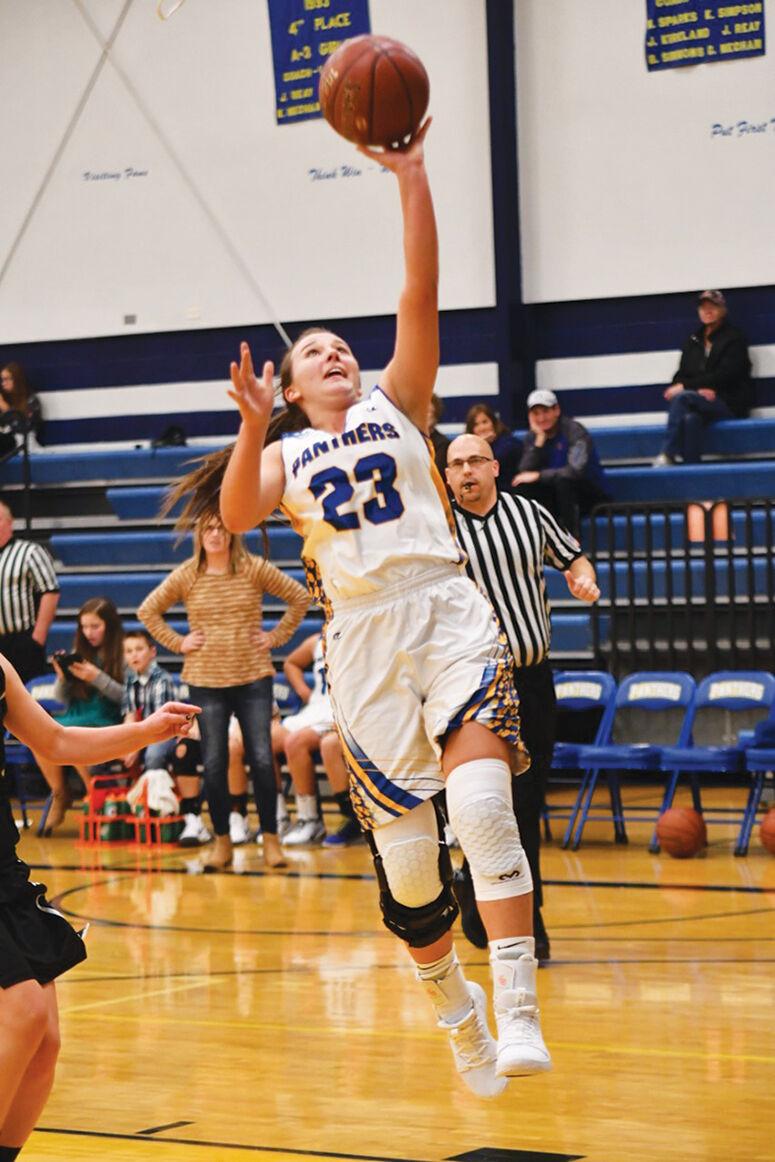 Coming into the 2020-21 season, the Carey Panthers were looking for a rebound from a runner-up finish in the Idaho High School Activities Association 1A Division 2 state girls basketball tournament.
On top of wanting to avenge a 45-30 finals loss to Rockland, senior Kylie Wood was looking to break the school's all-time scoring record.
That was before COVID-19 decided to butt its way into the fray and throw off Carey basketball history.
Wood's 1,045 career points (455 points in 2019-20) put her right on target to eclipse the current school record of 1,255 points, which was set in 2013 by Jaide Parke.
Presently, Wood sits No. 3 all-time behind Jaide and Jessica Parke (1,129 points).
Last season, Wood averaged 20.7 points per game and led the team with 54 three-point buckets. She scored in double-figures in 22 out of 23 games.
However, with the rest of the season up in the air, there's the question of whether this team can stay driven.
"Kylie is her own motivator," Carey head coach Merrilee Sears said. "She puts so much time and effort in the gym that her goal is to play at college. She's so mentally tough. She is usually up at 7 a.m. shooting before school, which isn't normal for kids this generation."
As most teams that eye a return to the state championship game practice drills, Carey is trying to stay focused by playing scrimmages.
"Every day is a new day between how to keep them motivated without playing a game," Sears said. "I give credit to these girls because they want to play. If they have to practice until districts then that's what they'll do. They just love basketball."
If there is anyone who can keep Carey invigorated, it is Sears. She led the Panthers to the 2018-19 state championship with a 56-48 win over Salmon River of Riggins.
Last year, the Panthers finished with a 20-3 overall record (9-0 at home, 11-3 away). Their trip to the state tournament was their 12th in a row.
The Panthers averaged 44.2 points per game (1,018 total points) while conceding 33.6 points per game to opponents.
Other notables for Carey will be Kourtney Patterson, who is the lone junior on the team, and sophomores Jane Parke and Bernice Vargas.
Should COVID-19 levels drop below red and into the orange, the Panthers aim to "begin" their season on Tuesday, Jan. 5, when Carey visits Wendell with tip-off at 7:30 p.m.