With Paige DeHart and Dexter Morrison leading the charge, the Wood River Mountain Bike Club took second overall as a coed team at the Idaho Interscholastic Cycling League State Championships at Bogus Basin in Boise on Saturday, Oct. 9.
The race, which was in association with the National Interscholastic Cycling Association, saw heavy rain Friday night, making for a perfect Saturday morning on the course's single-track trail system.
"Bogus Basin tailored this course to our riders, and we all were excited to be on the course," Wood River head coach Joel Zellers said.
DeHart (547 points) and Morrison (531) led Wood River to 4,121 points overall. McCall Area Composite Mountain Bike Team took first overall with 4,183 points.
DeHart finished fourth in the three-lap female varsity race with a time of 1 hour, 23 minutes, 50.11 seconds.
Morrison took sixth in the four-lap male varsity race with 1:39:14.80.
With four state titles to the team since its inception in 2015, the Wood River Mountain Bike Club considers this a great season according to Zellers.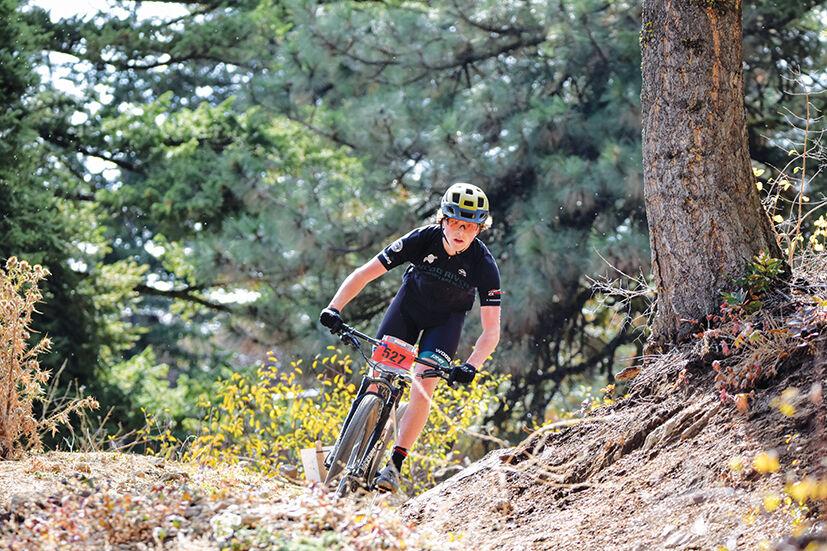 "Overall, our season was a great success," Zellers said. "With our team training two days a week to allow for school and family, our all-volunteer staff, and the support of our community, our season's success has been, and always will be, measured on how well we represented the Wood River Valley."
Zellers added that his team has dedicated over 140 hours of trail work in the Wood River Valley to help with the upkeep of its mountain bike trail system.
"Our riders, coaches and parents are all proud that we accomplished these goals," Zellers said.
Along with DeHart, Lila Hess (ninth) and Eloise Pendl-Hebert (10th) finished in the top-10 for the female varsity riders.
Rounding out the top male varsity riders were Holden Archie (eighth) and Oliver Smith (12th).
Wood River had a strong showing of riders with 24 middle school riders and 39 high schoolers.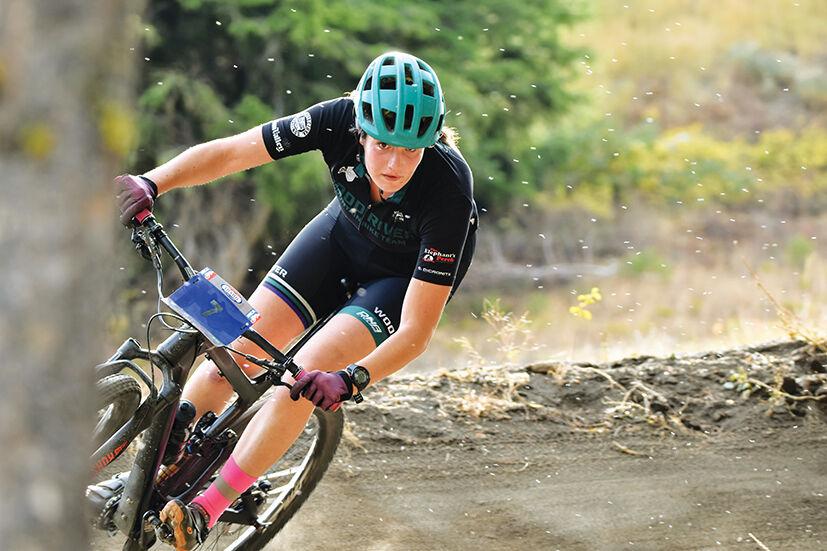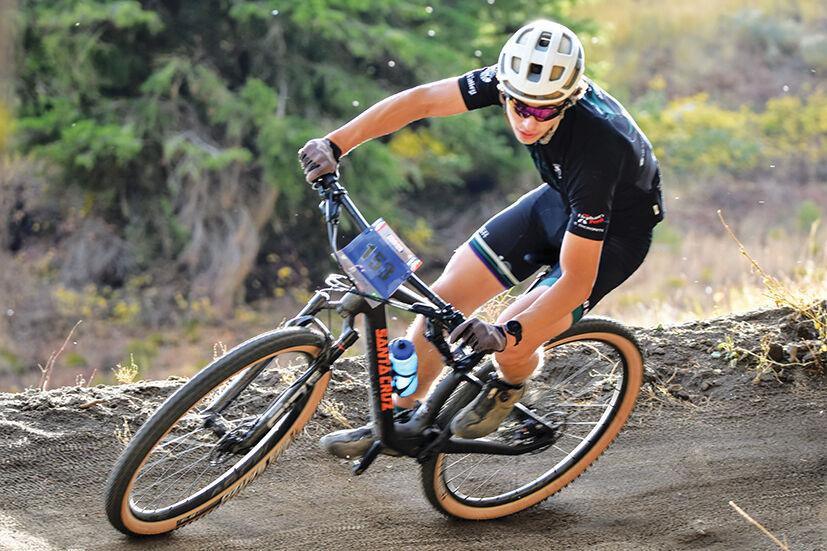 In the two-lap female JV1, Sadie Rector finished second with 59:42.80, Ripley Scales took third in the female JV2 with 1:07:24.15 and Mazzy Conners took second in the female freshman race with 57:21.41.
In the male JV1 race, Clayton Elsbree took sixth with 1:16:01.59 in three laps. Wyatt Dunn nailed fourth place in the boys freshman race with 49:05.79.
As for the middle school riders, the top finishers from the weekend were Fleur Brazil, who took fourth in the seventh-grade female race; Felix Wilson, who took third in the seventh-grade male "B" race and Cyrus Potts, who took third in the eighth-grade male "B" race.
Ruby Smith took second in the eighth-grade girls race.
Wood River Mountain Bike Team
1—Paige DeHart, 547. 2—Dexter Morrison, 531. 3—Sadie Rector, 530. 4—Holden Archie, 516. 5—Lila Hess, 509. 6—Eloise Pendl-Hebert, 502. 7—Clayton Elsbree, 496. 8—Mazzy Conners, 490. 9—Oliver Smith, 489. 10—Ashley Eggers, 488.
11—Aisley Grohusky, 483. 12—Malia Foley, 481. 13—Ripley Scales, 481. 14—Gavin Smart, 477. 15—Wyatt Dunn, 472. 16—Ella Shaughnessy, 456. 17—Camas Filbert, 441. 18—Tanner Hairston, 410. 19—Hayden Wilson, 407. 20—Skade Quesnel, 390.
21—Wyatt Crego, 390. 22—Wyatt Vandiver, 385. 23—Owen Thompson, 380. 24—Zach Quesnel, 369. 25—Rayce Nelson, 365. 26—Colton Hairston, 363. 27—Claire Shiver, 360. 28—Ben Gross, 320. 29—Aleczander Hanks, 300. 30—Henry Dolson, 284.
31—Beckam Settle, 273. 32—McKay Wilson, 269. 33—Orrie DeShields, 266. 34—Charles Rollins, 262. 35—Luke Miller, 258. 36—Austin McMahan, 248. 37—Chris Perez, 242. 38—Noah Hill, 234. 39—David Mandeville, 229.