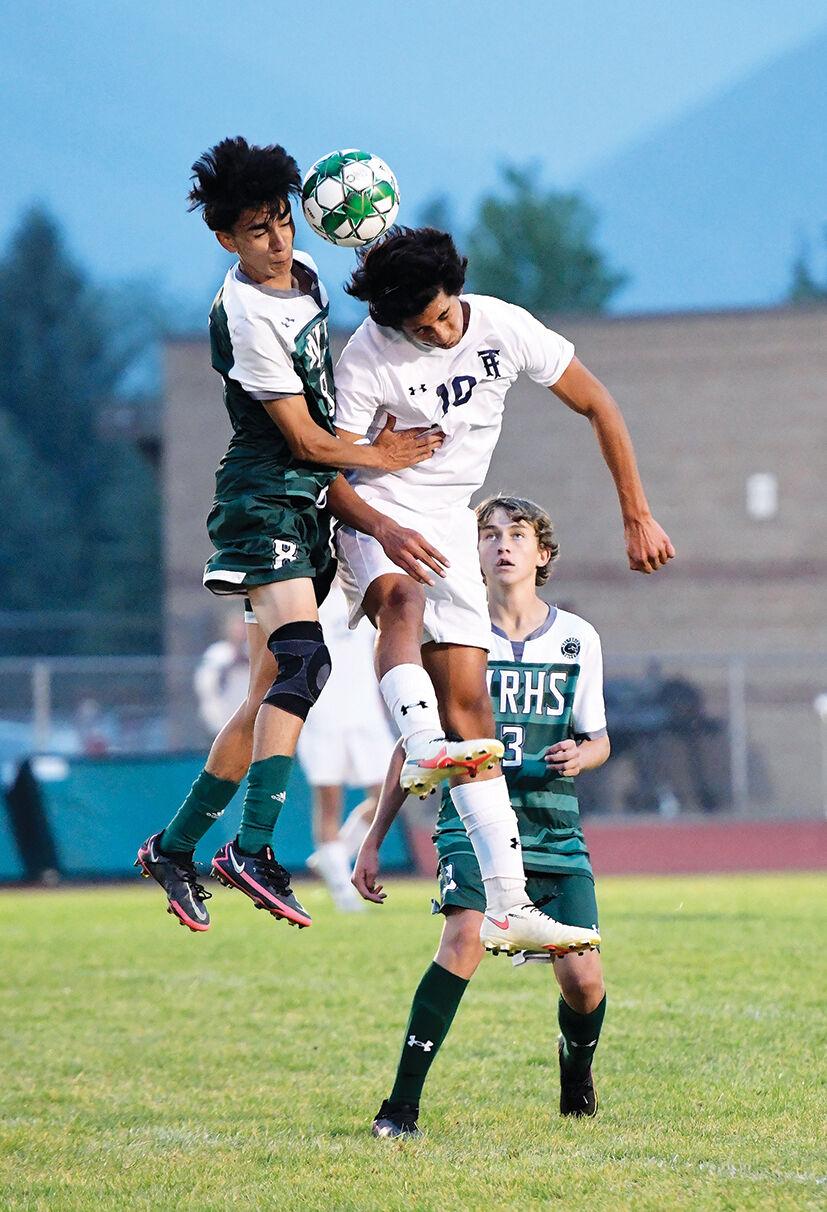 With teamwork and crisp ball movement, the Wood River High School boys soccer team rose to the occasion against the Twin Falls Bruins on Monday night at Phil Homer Field in Hailey.
When everything came together, the Wolverines showcased their truest potential by dominating the Bruins and cruising to a 4-1 victory in front of the home crowd.
"Twin Falls is a good opponent," WRHS coach Luis Monjaras said. "With our league having four solid teams in the conference, and throughout the state, anyone can beat anyone if they don't perform to a standard."
The Wolverines certainly performed to a high standard, leaving spectators wondering what could be in 2021.
WRHS started the scoring with a goal from senior midfielder Heron Barriga in the 15th minute. Just four minutes later, senior transfer from Delaware Gary Hayes added another goal in the 19th minute. The goal was Hayes' third score of the year, which currently leads the team.
Right before the half, senior midfielder Froilan Enriquez scored his first goal of the year in the 39th minute to put WRHS up 3-0 at the midway point.
"The boys continue to play extremely well," Monjaras said. "Our finishing has been in the works. [Monday] night was a great improvement."
Ramiro Hurtado added another goal in the 42nd minute to push the lead up to four goals.
In the 55th minute, Twin Falls finally scored to break the shutout.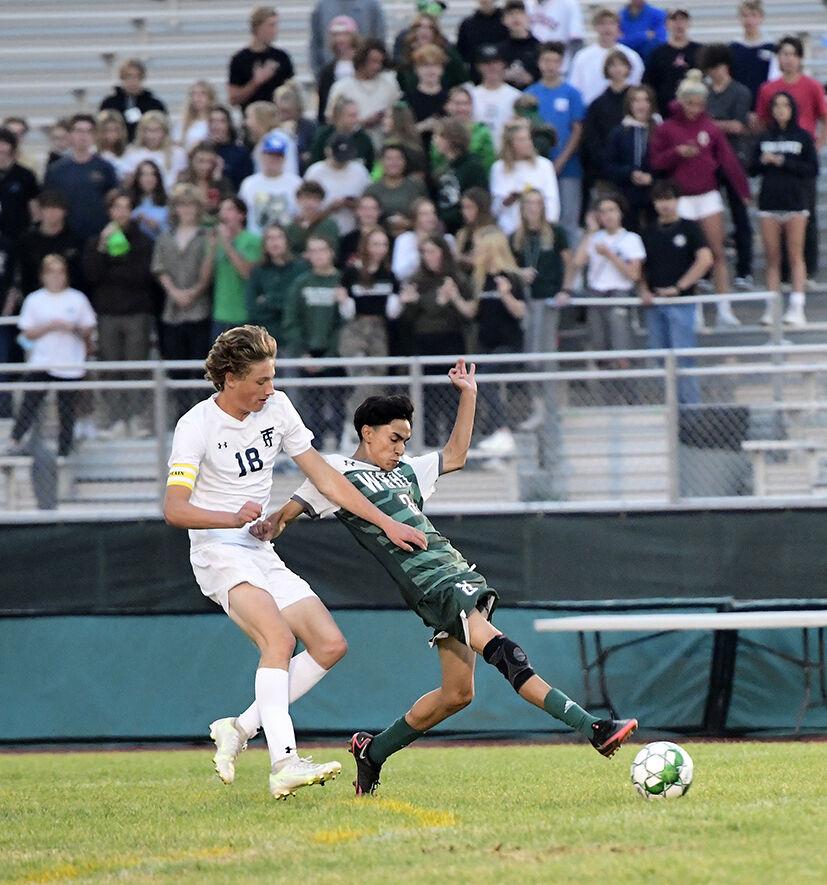 WRHS totaled 13 shots-on-goal, while freshman goalkeeper Ben Torres recorded three saves.
Sophomore defender—and WRHS football placekicker—Conrad Foster and Hayes recorded the WRHS' assists.
Monjaras added that because of the Wood River's offensive performance, it'll allow him to rest some players on the roster and give some younger players more playing time.
Wood River ties Columbia, 1-1
Junior defender Owen Stouffer was the surprise goal-scorer for Wood River as WRHS tied Columbia on Saturday, Aug. 28, at Columbia High School.
Wood River (2-2-1) could not capitalize on its opportunities and allowed for this potential win to get away.
"We need to finish," Monjaras said. "We can't keep dominating games and lose, or tie."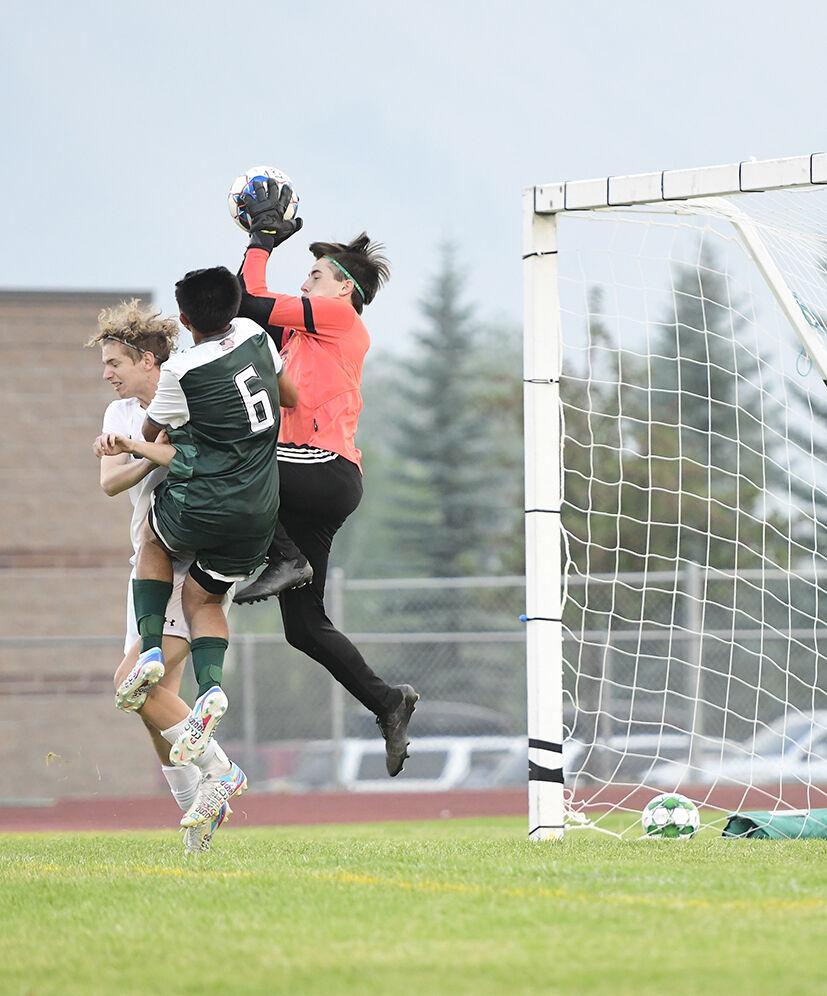 Wood River wasn't without its tries, however. The Wolverines put up 19 shots while Columbia only had one shot.
Wood River played Mountain Home on Wednesday, Sept. 1, which finished after press time. Check out www.mtexpress.com/sports for Wednesday's score.