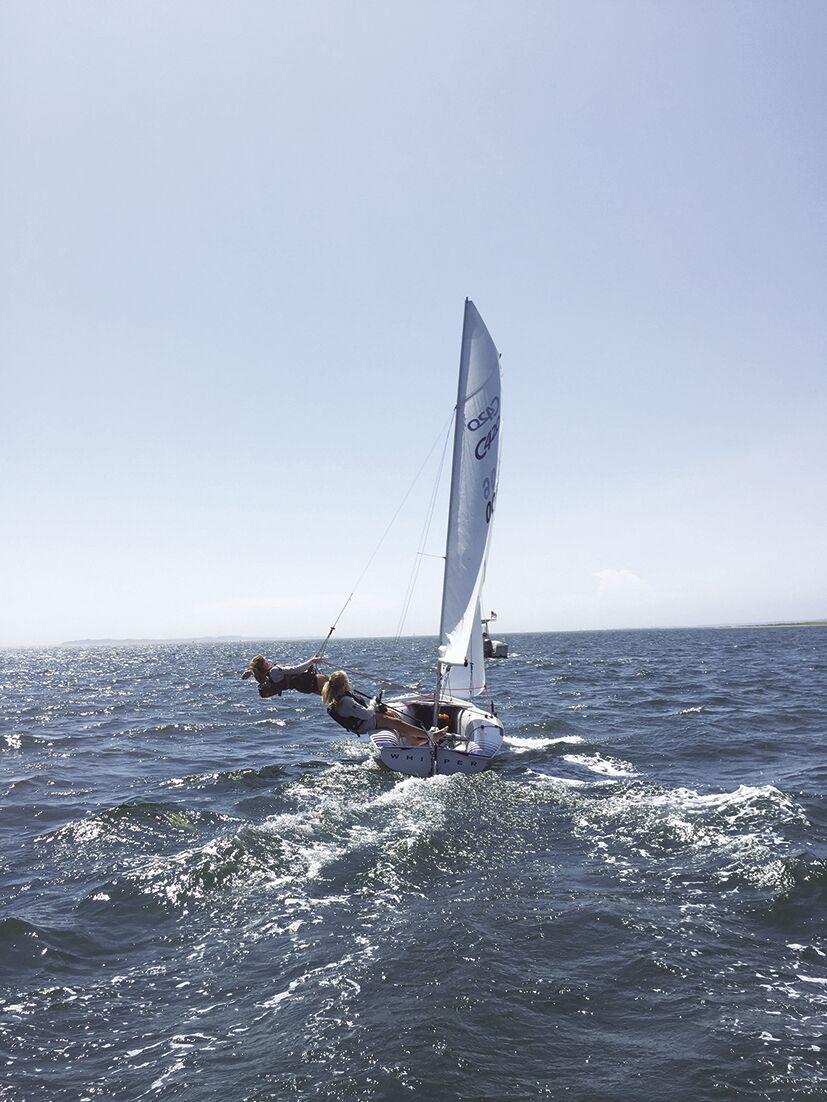 Born in the mountains but destined for the sea, senior Penelope Weekes is bound to make a splash wherever she lands.
Weekes, a senior at the Sage School in Hailey, is a multifaceted student-athlete who is getting ahead in life by taking on one challenge at a time while dreaming of the ocean.
While most athletes in the Wood River Valley have sometimes too many sports to choose from, Weekes began excelling at a sport that is hard to do here: sailing.
"There's not a lot of sailing in Idaho," she noted.
For as long as she remembers, she's gone to Connecticut in the summers to visit her grandparents. Her grandfather, a lifelong sailor, taught her to sail when she was only 6.
She learned at the Sachem's Head Yacht Club, on the shore of Long Island Sound in Guilford, Conn., near the Thimble Islands.
Weekes began as a sea squirt—a beginner—and fell in love with the challenges of sailing, and over time she became competitive.
In 2019, she qualified and competed in the 2019 Ida Lewis U.S. Junior Women's Doublehanded Championships. Because of COVID-19, the event was shut down last year, so her yacht club opened two summer series in its place, with one in July and one in August.
Weekes was unable to sail with her usual crew and was forced to operate a new style of sailing, a Full Rig Laser, which is what male sailors use.
In sailing, a Laser is a small one-design dinghy intended to be sailed single-handed, on her own. Men typically sail Full Rig Lasers and women use Radial Rig Lasers.
Operating a Full Rig, Weekes quickly found herself in a male-dominated arena.
"[The male sailors] are super competitive," Weekes said. "I went out as an 18-year-old girl and I don't think they liked me. But I sailed every Saturday."
By the end of summer, she not only figured out how to sail a new style of boat, but she impressed those that questioned her purpose.
"They liked me in the end, which was cool," Weekes added.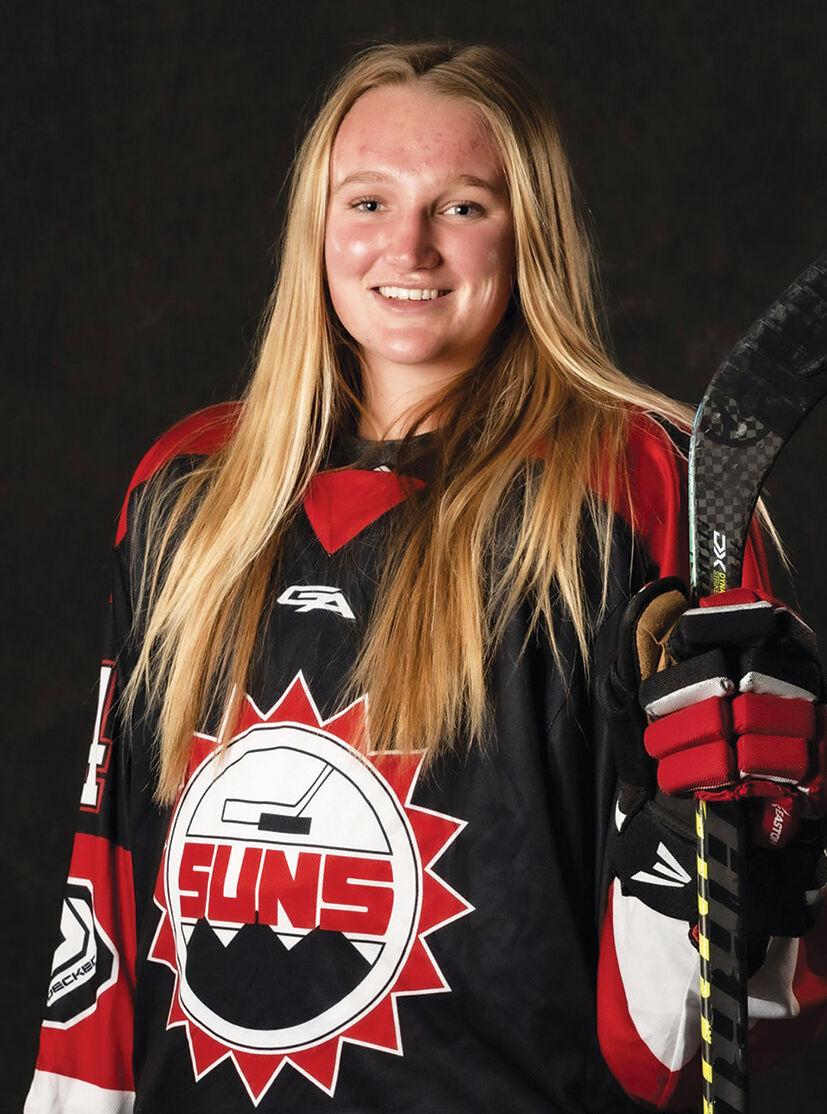 She plans on keeping sailing a large part of her life as she intends to coach prior to going to Middlebury College in Vermont.
While undecided on a major, Weekes is interested in STEM (Science, technology, engineering and mathematics).
"I want to do something related to science and math," Weekes said.
Weekes, 18, was born and raised in Hailey and is also a diehard hockey fan and player. She's an assistant captain on the Sun Valley 19U Girls team, which had its season cut short this year due to COVID-19.
The 19U girls were able to play enough games, however, to honor Weekes and her fellow senior teammates Daisy Buxton, Maddy Dunn and Marcella Fisher for Senior Night on Feb. 5 during a three-team home tournament at Hailey's Campion Ice House.
Weekes is also actively engaged in female empowerment. There, she draws inspiration from Sun Valley resident and U.S.A. hockey player Hilary Knight.
"I've always been a girl-power person," Weekes said. "In hockey, people only think of the boys, but there are a lot of girls that play, too."
Even though she is enrolled at the Sage School, Weekes also plays on the Wood River High School varsity tennis team along with her younger brother, sophomore Simon Weekes.
Her father, Harry Weekes, is the head of the Sage School and teaches eighth- and ninth-grade human ecology.
Her mom, Hilary Weekes, is also a sports enthusiast, while her sister, Georgia Weekes, is a sophomore at Davidson College in North Carolina.
Weekes said Sage School provides more than academic learning.
"You do a lot of work and put in a lot of effort, and then you get to see it in the real world," she said. "I really like how hands-on everything is, and then you get opportunities like what I'm doing right now."
For her senior project, Weekes is at the University of Hawai'i studying monk seal acoustics and analyzing soundscapes.
Those unique experiences haven't just developed Weekes as a student. They've helped her as an athlete, too.
"In sailing, you have to look at the bigger picture," she said. "Even if you mess up a little bit, you have to look at the entire course and keep going. If you make a mistake, you can still win. But if you have too many mistakes, then there's nothing you can do."
With curiosity and determination, Weekes is well prepared to navigate life's storms and set her sights on calmer waters.