Kylie Wood was one of the athletes who inspired the Idaho Mountain Express' Prep Spotlight series. She is the third student-athlete featured in the ongoing series.
During winter mornings when most people are slow to rise, and as the blue, black, cold day begins, Kylie Wood is in the gym working.
At 7 a.m., her daily routine begins. She can't stop, and it shows in her illustrious game.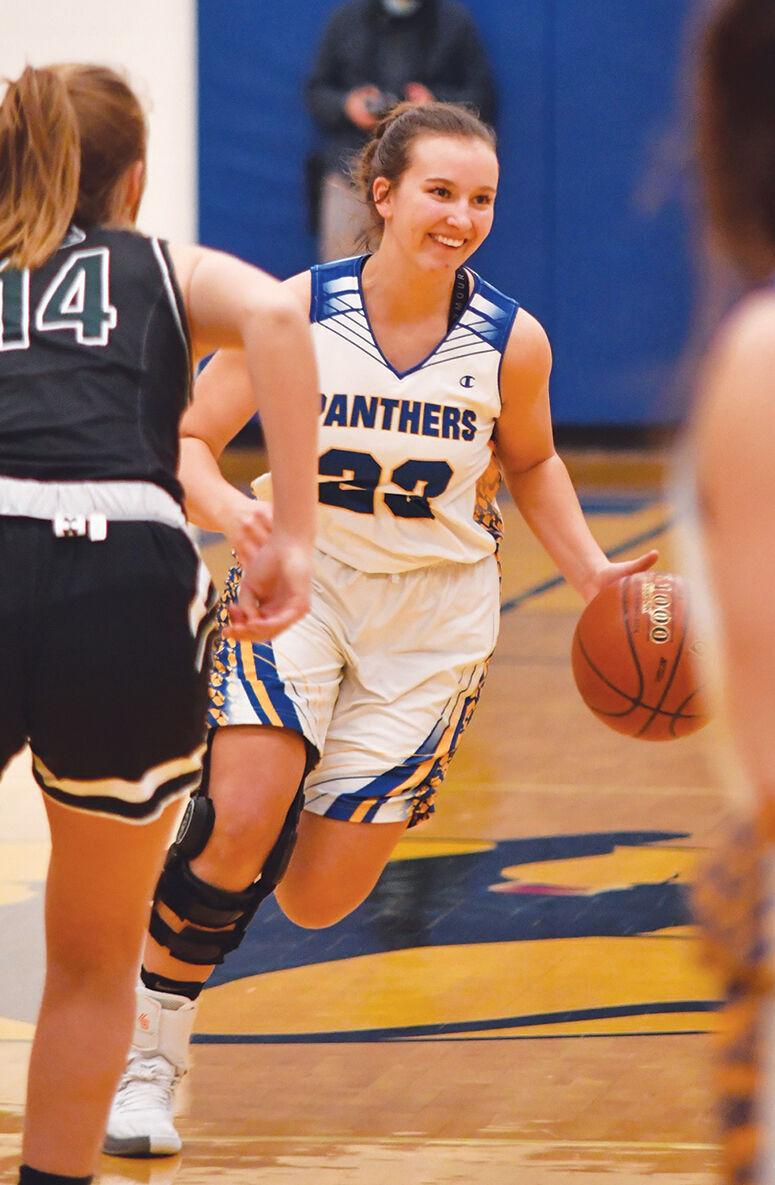 "I've always had a drive," Wood said. "Once I started getting into the game of basketball I was hooked.
"My family—grandpa, uncles and mom—they've all helped me become the player I am today. If I'm going to play basketball, then I want to become the best."
The beautiful game of basketball can do that to a person. It can make an athlete dream of shooting and make them hear shoes screeching on the court.
"When I'm playing, there's nothing else on my mind but basketball," Wood added.
The daughter of Brian and Kristy Wood, the Carey High School senior has established herself as one of the greatest basketball players in school history, male or female.
Wood, 18, recently eclipsed the regular season all-time scoring mark, reaching 1,290 points on Feb. 2 in the Panthers' 61-55 victory at Camas County.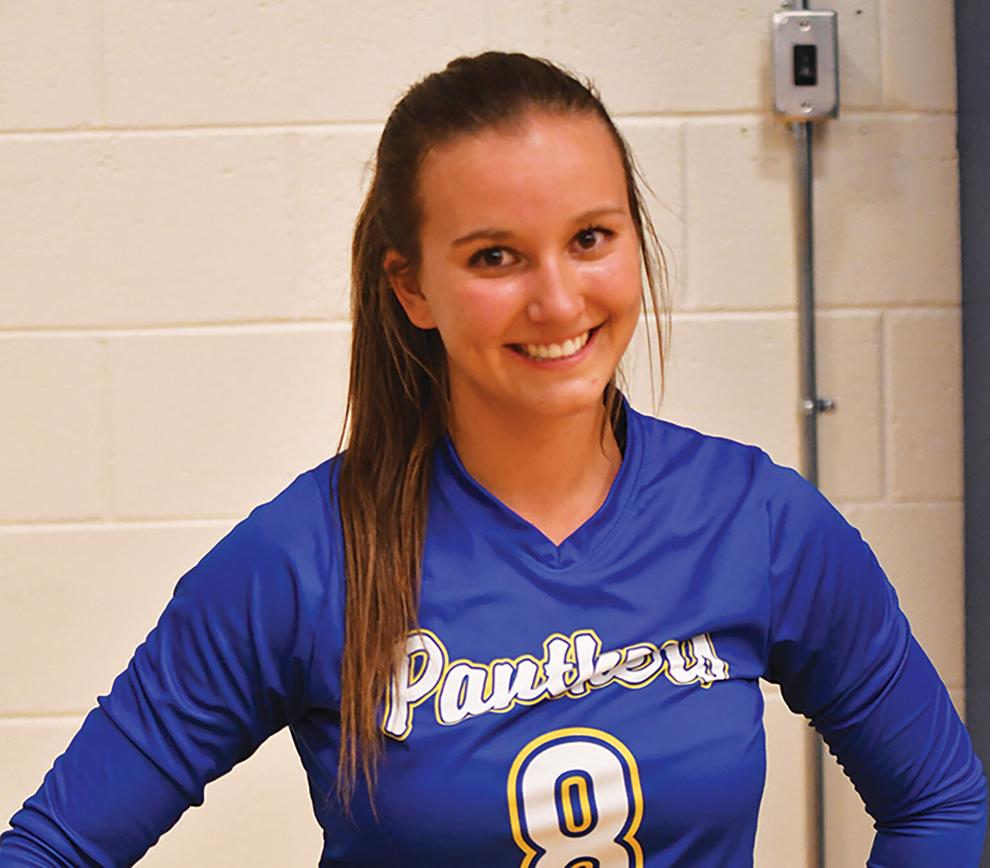 In that game, Wood had arguably her best night of the season, pouring in 40 points while draining eight 3-pointers.
Entering the 2020-21 season, there were question marks as to whether she would have a shot at the record. The shortened COVID-19 year pitted her against time.
She found it hard to watch other schools compete with a full season, but that ultimately gave her the motivation to get better.
Wood came into the year third all-time in school history with 1,045 points—behind Jaide Parke (1,255 points in 2013) and Jessica Parke (1,129 points in 2010).
This season, she broke the record in only nine games, averaging 27.2 points per game en route to piling up 245 points.
While Wood scores in bunches, she is also the undeniable captain of the 9-2 Panthers, which claimed the Sawtooth Conference title with a win over Richfield Wednesday night. 
"She is the leader and our girls respect her," Carey head coach Merilee Sears said. "Our senior class has been with Kylie their whole lives, so they've always seen her drive, and they feed off it."
She wears No. 23 because of Michael Jordan, but the burden of being the best comes at a price. All eyes are on Kylie.
"She knows she always has to have a positive attitude whether things are going right or wrong for her because her attitude reflects the team's attitude," Sears added.
That outlook is aiming to lead the Panthers to an Idaho High School Activities Association 1AD2 state title. In 2020, the Panthers lost to Rockland, 45-30, in the championship game.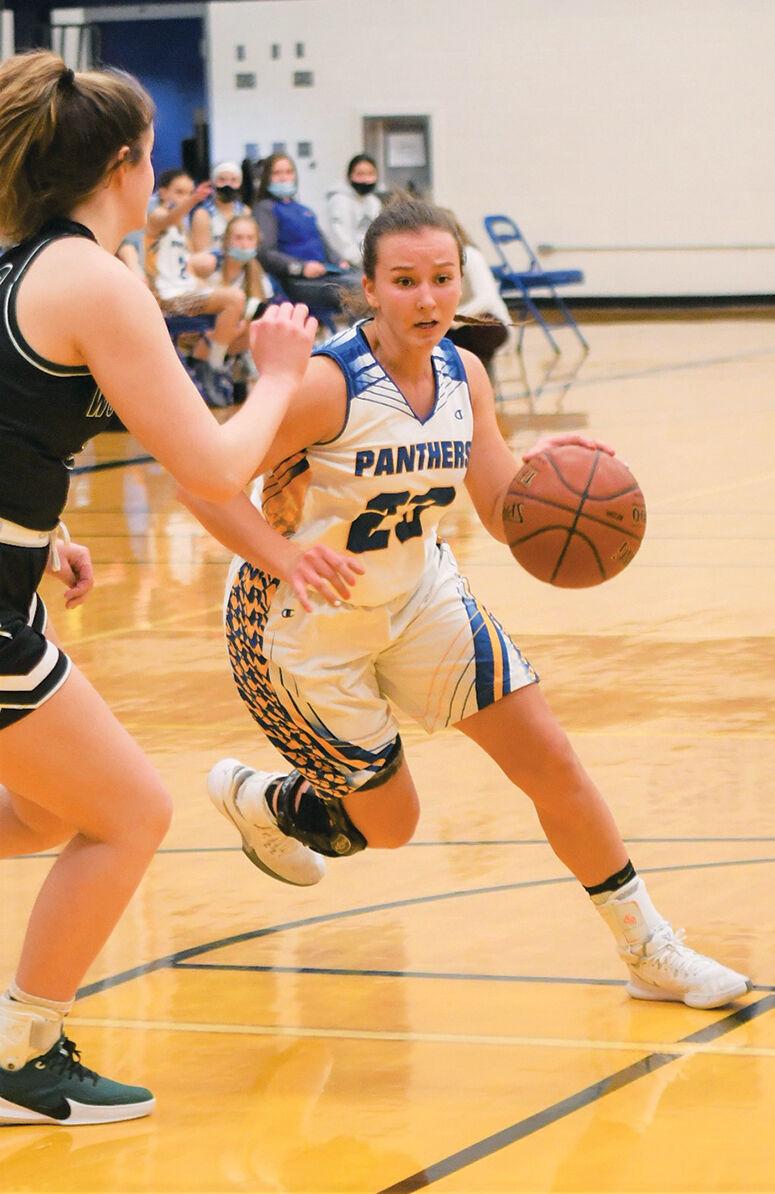 "[Winning a championship] is something I'd cherish more than holding the scoring record," Wood said.
Wood is more than a basketball player, though. She's also a boss on the volleyball court. Carey finished this season 7-8 overall, but Wood ended her 2020 campaign as the Sawtooth Conference Defensive Player of the Year.
During her senior season, she finished with 158 digs and 173 assists. Her best game came against Hagerman in a 3-1 victory on Oct. 17, when she had 21 digs and 31 assists.
Competition and discipline are in her blood; it's who she is. Her aunt, Kathy Whitworth, is the varsity volleyball head coach; her grandfather, Dick Simpson, is the head coach of the boys' basketball team; her uncle, Danny Simpson, is an assistant coach.
Her little brother, Preston, who is in eighth grade, is also surely to be on the field soon.
---
COVID can't keep them down
Blaine County student-athletes were eventually allowed to play this season, but with some big differences in place, like wearing masks during practices and competing without fans in the stands.
"Having fans to cheer you on is always a plus," Wood said. "Your adrenaline is a little faster and you get more excited when good things happen. That's what I miss the most, the crowd."
Last summer, during the COVID-19 shutdown, Wood also went to work on her uncle's hay and cattle farm.
"Working on a farm definitely makes you work hard," she said. "Sometimes you have to be very patient with things. When you try to hurry, more problems arise. Quality over quantity as my uncle would tell me."
Aside from working the farm, Wood also played basketball every day. She played on Complete Athlete Northwest, an AAU team based in Boise.
After her high school days are over, she's looking to study physical therapy while playing basketball at either Walla Walla Community College or St. Catherine University in St. Paul, Minn.
She's also proud of her academic standing, especially while balancing her athletic commitments. She has truly put the student part ahead of the athlete part in her work ethic.
When it's all said and done, Wood will leave a legacy both on and off the court as an amazing basketball and volleyball player, but also as a great individual who has the drive to accomplish anything that comes her way.