Anneka Thompson was nominated as the Idaho Mountain Express' first Prep Spotlight in a series that will highlight student-athletes of the Wood River Valley.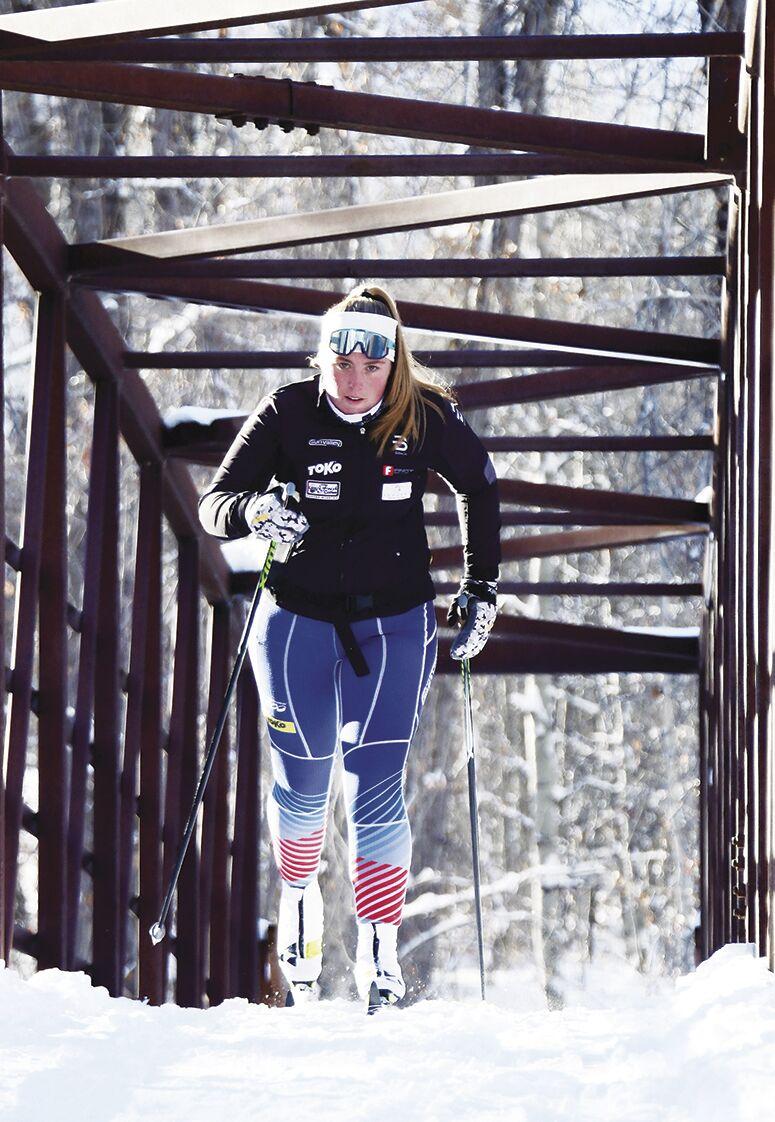 Wood River High School senior Anneka Thompson is a one-of-a-kind soul whose jovial personality is both addicting and inspiring—someone that people in her life know is headed for somewhere special.
She's somewhat of a model student-athlete who plays multiple sports—soccer in the fall and Nordic skiing in the winter—while taking nine advanced placement (AP) classes along with multiple dual credit classes. All the while, she carries a 3.95 grade point average.
Thompson, 17, has been an avid skier her entire life, and has been a part of the Sun Valley Ski Education Foundation since her early elementary years.
"She is the whole package as a person," SVSEF Nordic head coach Rick Kapala said. "She's a great representative for the SVSEF. She loves being an athlete and she loves her teammates."
Thompson thrives in kindness, which makes her so unique. Daughter of Steve and Gwen Thompson, she's the youngest of three children, but she's a natural born leader. She understands the importance of team cohesion in a way some don't.
"If I make the team nicer, then people will stay [at practice] longer," Thompson said. "If I make it a fun and positive place to be at, then my teammates will show up more. I want to lead by being kind to everyone. I think getting other people to push harder and be a little faster is how I grew up."
Along with Nordic skiing, she also plays midfield on the varsity WRHS soccer team.
When she's not busy with soccer and Nordic, she's a part of the Compassionate Leaders Program with the Flourish Foundation.
"She is such a stellar young lady," former Wood River soccer head coach Tanner Riley said. "Not only was she an amazing teammate, but academically she was always on top of her work and is a true all-around student-athlete who balances the two very well."
Next year, she would love to go to Middlebury College in Vermont, because of the outdoor environment and because it's a liberal arts school so she can learn about different subjects.
This year is obviously unlike any other with COVID-19 affecting youth and prep sports so drastically. During the COVID summer, Thompson worked at Powerhouse in Hailey and helped with trail work in the Frank Church Wilderness Area with the Compassionate Leaders Program.
The COVID shutdown taught her to be okay being by herself and sitting in her own mind, though she misses seeing her friends on a regular basis and doesn't enjoy being split up in school.
"I only get to see half of my grade and I don't see a lot of my friends," she said. "Take advantage of everything even if it doesn't seem positive in the beginning."
In the plight of this pandemic, she wants to hand down some prudent advice to the younger generation of kids.
"Don't wait to do the things you want to do," Thompson said. "When you see a chance to do them, just do them and take it because sometimes things happen that throw those plans off."
That approach guides Thompson—and makes her an important leader in the huddle and on the trails.
"She's really mature beyond her years," Kapala said. "I see her as someone who takes all the lessons from sport and applies that to the next level."
In a perfect world, there would be more Anneka Thompsons out there, but for now, we'll have to settle for this one-of-a-kind person.