Family and friends of Larry Lloyd have announced the recipient of the 2020 Larry Lloyd Scholarship. He is Wood River High School graduating senior Blake Nelson of Hailey.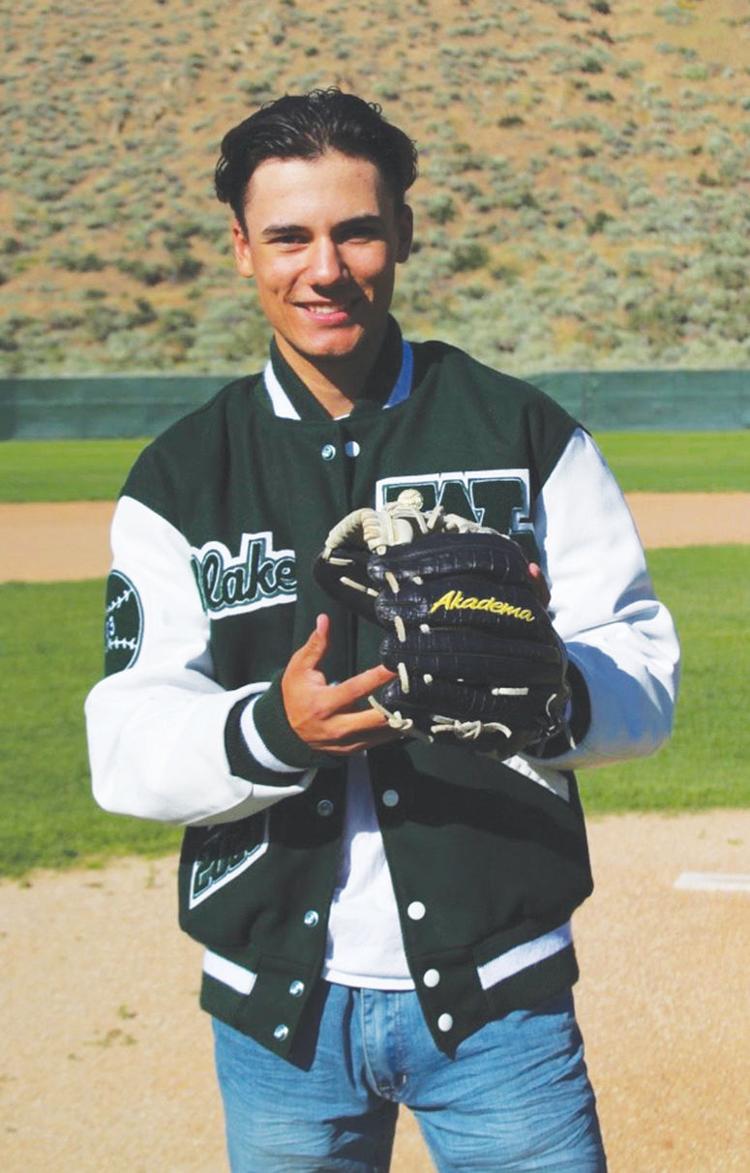 Nelson, a son of Brian and Julie Nelson, has been active in baseball throughout his life and has played an important role in the Wood River High School and Wood River American Legion baseball teams over the past several seasons.
He plans to attend Ottawa University in Surprise, Az. and play OUAZ Spirit baseball for head coach Tim Montez in the Golden State Athletic Conference. Ottawa's field is the 18-year-old, 10,500-seat Surprise Stadium, spring training home of the Kansas City Royals and Texas Rangers of Major League Baseball.
Blake's older brother Kyle Nelson also played youth baseball in the Wood River Valley and proceeded to play baseball at the college level.
In a letter forwarded to the Lloyd family after receiving the scholarship, Blake Nelson wrote, "It is an honor to receive this year's Larry Lloyd Memorial Scholarship.
"Gooch is an absolute legend in our valley. Larry had so much love for the game of baseball and contributed so much to our program.
"His uniform number has been showcased on the field, and I was there during the dedication.
"As Lars Hovey's assistant coach, my dad knew Larry well. He would tell many stories about Larry while I was growing up, but it wasn't until I got older that I realized just how much Larry meant to our community and how much his love of the game transferred to community support.
"Baseball has been a part of me since the day I was born into the Nelson family. From my uncle James to all my cousins, it was impossible to go a day without playing or speaking of the game.
"As I got older, I realized baseball isn't just a game. I have learned more from baseball than I could ever learn in a classroom. It teaches you patience, teamwork, trust, responsibility and so much more. It teaches you that drive to succeed, not only on the field but in life.
"Baseball is much more than just a game I fell in love with—it made me who I am today. As I continue my baseball journey at the next level, I will never forget the community I was brought up in and all the support they have given me."
Lloyd was a prime mover 20 years ago behind the development of Hailey's 13-acre South Valley Sports Complex that included the Founders Field baseball field used by Wood River's high school and American Legion baseball teams.
Nicknamed "Gooch," Lloyd also started the Wood River High baseball program with Lars Hovey in 1992. Lloyd, 70, died Nov. 17, 2016 at his Hailey home after an eight-and-a-half year battle with cancer.
A native of southern California, Lloyd moved to Ketchum in 1980 and drew great satisfaction from coaching baseball with good friend Hovey at Wood River. Together they developed the softball and baseball programs at the high school in the early 1990s.
Lloyd was instrumental in the inception and development of the South Valley Sports Complex, home to the Wood River High School softball and soccer teams, and also of Founders Field, home of Wood River High baseball and Legion baseball teams.
Previous recipients of the Lloyd scholarship included Brock Mary in 2017 and Christian Hovey in 2018.