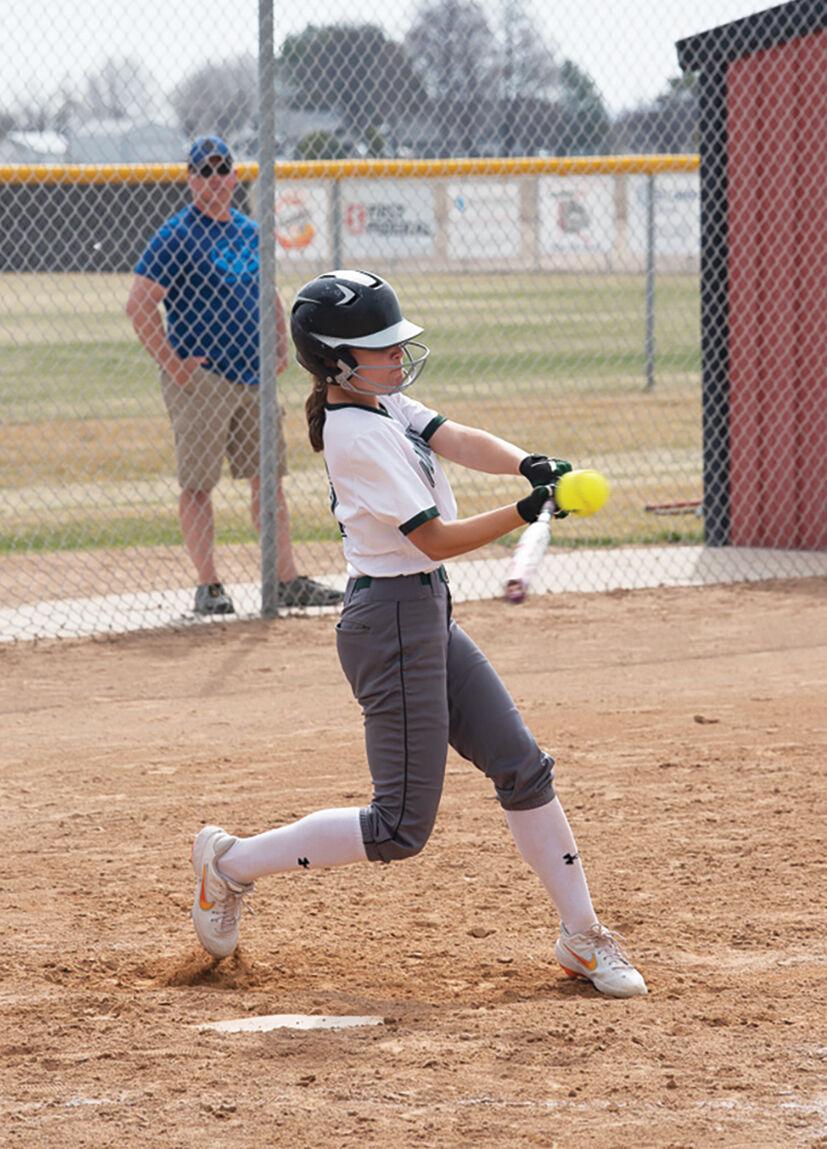 The Wood River High School softball team notched its first win of the 2021 campaign at the 13th annual Lady Dawg Spring Classic at Kimberly High School over the weekend.
WRHS beat Shelley to open the tournament, 5-4.
Junior Caroline Seaward threw a complete game and the Lady Wolverines got big hits from junior Taylor Nelson to lead the way for WRHS.
Nelson had a double and scored two runs.
Down 4-1 through four innings, WRHS struck it rich in the bottom of the fifth inning by scoring three runs.
With the game tied at 4-4 in the bottom of the sixth, sophomore Jette Ward scored on a passed ball to get the winning run.
"It was a great team effort," WRHS head coach Matt Nelson said. "It was a tough battle, but we locked [Shelley] down."
Sophomore Gretchen Atienza went 3-for-4 and senior Bella Roberts went 2-for-3.
Taylor Nelson, Olivia Adams and Kacie Flolo all had one hit each.
WRHS then turned around and kept the momentum going for the second game of the tournament. WRHS put up 13 runs against Teton to win, 13-6.
Ward received the win on the mound in the second game by going three innings with five strikeouts.
Taylor Nelson was once again huge at the plate by going 2-for-2 with a two-run home run and two walks.
Seaward went 2-for-2 and Amanda Brown went 3-for-3. Roberts went 2-for-4.
Coming on in relief, Seaward finished the game with three strikeouts.
With a nice Friday upon WRHS, Saturday was much different. The Lady Wolverines lost to Sugar Salem in a shootout, 14-11.
Taylor Nelson went 3-for-3 with two doubles and four RBIs in the losing effort. Bella Hadam went 1-for-2 with one RBI and Brown went 2-for-3.
In the fourth and final game of the tournament, WRHS (2-8) lost to South Fremont, 17-7.
WRHS allowed five runs in the first inning, but couldn't overcome South Fremont's bats.
Seaward only went 1 1/3 innings by giving up six hits.
Taylor Nelson went 2-for-3 and Brown went 2-for-2.