As the buzzer rang on last Wednesday night's 43-30 victory over the Richfield Tigers in the 1AD2 Sawtooth Conference Tournament Championship, the Carey High School girls' basketball team turned their attention to another mountain to climb.
Carey will open the Idaho High School Activities Association 1AD2 Girls Real Dairy Shootout State Basketball Tournament on Wednesday in Nampa against a team that has already beaten them this year. (The Miners handed the Panthers their first loss of the season, 57-54, on Jan. 8.)
Even though senior guard Kylie Wood (27.2 points per game) poured in 31 points with sophomore Jane Parke adding 15 more, both Megan and Riley Moore led the charge in the Miners' victory.
"I think they're playing really well," Carey head coach Merilee Sears said. "They have three main girls that can score, but I think we're playing better than the first time we played. It'll be a good game."
The Panthers will focus on senior Riley Moore as she brings a stellar all-around game to the court. An All-Rocky Mountain Conference player three years in a row, she's averaging 14.6 ppg, 5.1 rebounds and 4.6 assists per game this season.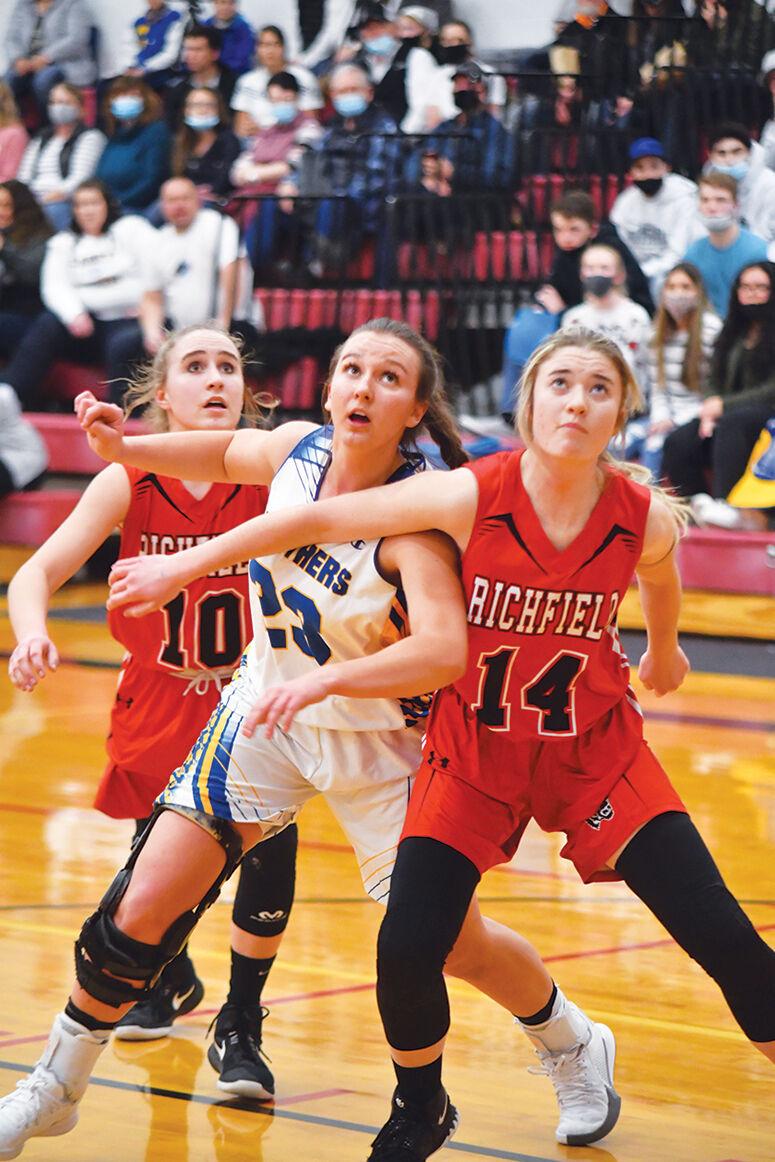 In the first game, she scored 18 points, while Mackay sophomore Megan Moore added 20.
Carey will also have to worry about junior guard Trinity Seefried who is averaging 18 ppg, 5.7 rebounds and 3.3 assists per game.
"We gave up a lot of offensive rebounds the last time we played," Sears said. "We didn't do a good job keeping [Trinity Seefried] off the boards."
Both teams are evenly matched. Mackay will enter the opening round with an 18-3 overall record (12-1 1A Rocky Mountain Conference). Carey is 9-2 through last Wednesday's conference championship game, but both teams have one common denominator: losses to Butte County.
Carey lost to the Pirates on Jan. 11, 48-40, in a game where Wood had her lowest-scoring performance of the season with only 16 points.
While Carey's loss was within shouting distance, Mackay's defeat was much more lopsided. Butte County won 58-33 on Dec. 15.
While the Panthers will have their hands full with both Riley Moore and Seefried, the Miners will have to deal with Wood's scoring.
Wood has become the top scorer in the 1AD2 classification, and an IHSAA Player of the Year candidate as she's led the Panthers to seven straight victories since their loss to Butte County.
She was the 2020 State and Sawtooth Conference Player of the Year, and doesn't look like she's slowing down any time soon.
---
A familiar foe
Carey is hoping history will repeat itself. The last time these two teams met in the postseason was in the first round of the 2020 IHSAA state tournament.
In that game, Carey won 42-39 behind Wood (22 points, five rebounds, two assists). She finished the game by going 9-for-25 from the field and 4-for-13 from three-point range.
Carey held Seefried to only 10 points and Riley Moore to just six.
In order for the Panthers to win, Sears said they'll have to get more scoring from the rest of the team and not rely so heavily on Wood's offense.
If they can achieve an all-around offense mixed with their strong defense, then the Panthers will most likely move onto the next round.
"I'm excited for these girls," Sears said after Carey's win against Richfield on Wednesday night. "I'm excited that this is one step closer to their goals. These girls understand that there could have been a possibility of us not being here. They're embracing it and they're excited for the next step."
Tip-off is at 5:30 p.m. tonight—Wednesday—at Nampa High School. The game will be livestreamed on the NFHS Network.