I am writing to you regarding the critical need for affordable workforce housing in the Wood River Valley. The limited availability of affordable housing to rent or own is a challenge felt by our community and significantly impacts the ability to recruit and retain employees at St. Luke's Wood River (SLWR). It affects all job families and levels, clinical and non-clinical.
St. Luke's Wood River currently has 57 vacant positions, which translates to a vacancy rate of over 9%, an increase of 1.34% over the prior year. For comparison, the three hospitals in our region, Twin Falls, Jerome, and Wood River have an average vacancy rate of 3.77%. Nursing positions account for 28% of the vacancies.
The time it takes to fill a position is steadily increasing as well. It currently takes about 78 days for housekeeping positions and 75 days for nursing roles. Once again, the time it takes to fill a position is much longer at our hospital when compared to other hospitals within the St. Luke's Health System. This situation puts added pressure on existing staff to cover vacancies until they can be filled and trained appropriately.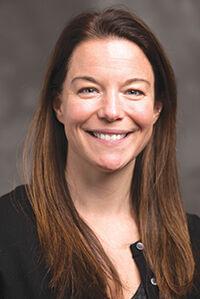 Since October 2020, 38 candidates have rejected job offers. Forty-six percent of our nursing candidates declined employment offers in FY20 (October 2019 -October 2020). Overall declinations have increased over previous years, and we now have a 2.4-to-1 fill-versus-decline rate for our positions. In other words, for every three job offers we extend, one declines. The most cited reason for declination was cost of living.
Due to the length of vacancy, contract labor, or travelers, are often requested to fill the gap. Currently, 15 travelers are working at SLWR. Costs for travelers, who traditionally work a three-month contract, are two to three times the hourly rate of a regular employee. These travelers are supplemental to internal support staff who come to Wood River from other sites. Housing, travel and meals are additional expenses that come with these individuals as well. Given the recruiting difficulties at SLWR, we are now routinely extending traveler contracts for additional time. Furthermore, we are seeing an increase in our travelers declining work offers due to lack of housing as well.
In recent weeks and months, we've heard from numerous employees that they've been informed of staggering rent increases or have been given notice of non-renewal, exacerbating an already tight housing market. Some are unable to relocate within the valley and have unfortunately resigned from St. Luke's Wood River.
To provide context, there are currently only four listings for rentals in the classified section! As far as homes to purchase, all of Blaine County currently has 104 available. Of those, there are 11 properties for sale in the entire county (from Smiley Creek to Carey to West Magic and including the cities) with prices up to $450,000. If that asking price is reduced to $350,000, the number of properties for sale in the county drops to two, both 373-square-foot studios. Further, the median price of those presently available homes at all price levels in Blaine County is $1,549,000.
Given the significant consequences of the current housing market conditions, St. Luke's is actively exploring possible solutions.
We are also asking for your help to address the immediate critical need for our community. If you have a rental property you've been offering to visitors, please consider renting on a long-term basis to employees of local businesses and organizations versus short-term to visitors. Whether you rent space on a short- or long-term basis, please think about renting to those who work for sectors that help serve the community, such as healthcare, education, social services, the arts, and hospitality.
In partnership with the SLWR Foundation, we are actively exploring numerous avenues, both as an employer, and as an engaged community partner for long term solutions. When housing initiatives are presented to Planning & Zoning or our elected officials, please take the time to evaluate and voice your opinion.
If you have property or other resources that may be helpful in contributing to short or long-term solutions, please contact our Human Resources Assistant Kristen Bohachef (bohachek@slhs.org or 208-727-8487).
Over the years, many of you have received care at St. Luke's. The team that cared for you—nurses or therapists, laboratory staff or medical imaging technicians—are the same people who need housing today. They are the people who take care of our community, whether it be a for a wellness check or to get through a pandemic.
Thank you for your support over the years. We look forward to continuing to offer world class care to you and your loved ones.
Carmen Jacobsen, RN, BSN, MPH, NE–BC, is the Chief Operating Officer of St. Luke's Wood River Medical Center in Ketchum.