Happy Birthday, Tilda Hannebaum!
Tilda was born in Gooding, Idaho, on May 6, 1929. But several times a year Tilda would hint to her husband, Harold, that her birthday was coming up, and Harold, unsuspecting, celebrated her birthday three or four times a year. Their friends noticed them out celebrating Tilda's birthday, and eventually on her real birthday and at other odd times each year, different acquaintances would surprise her with birthday chocolates and flowers—she loved this frequent attention!
Tilda was beloved by hundreds of friends and neighbors in Blaine and Gooding counties. Tilda and Harold loved to make people laugh, and they were always in good humor. They were acquainted with and were friends with most of the families in the area.
During her childhood, Tilda grew up on the Brownlee family farm near Gooding, Idaho, where she had a favorite horse, a golden Tennessee Walker named Toby. Her parents were David J. Brownlee and Jennie Carpenter Brownlee. Tilda's parents were among the earliest citizens of Gooding, settling there in 1909.
Tilda graduated from Gooding Junior High eighth grade in 1943, then attended Gooding High School with the class of 1947. Tilda was an excellent student and outstanding athlete, specializing in long-distance running. She was a talented and frequent horse rider.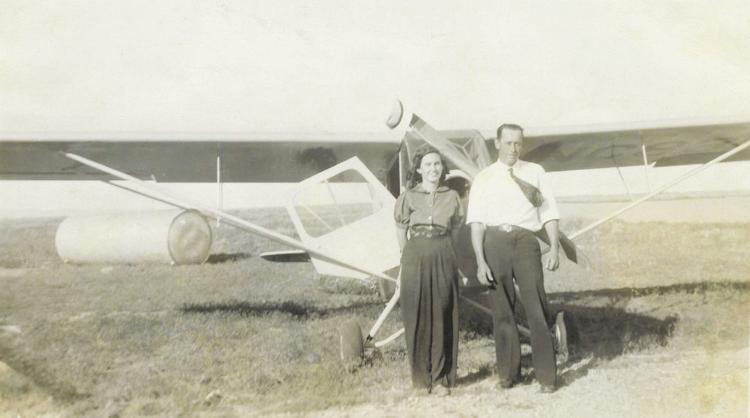 Tilda met Harold W. Hannebaum, a young Gooding farmer, pilot and inventor. Many of their dates were local flights in an airplane. They were married on Dec. 2, 1946, in Gooding, Idaho.
After an extended honeymoon in California, they made their home on Harold's 80-acre farm west of Gooding. This was the kind of life Tilda really enjoyed, with all kinds of farm animals, along with crops like pinto beans, wheat and beautiful green pastureland.
In the autumn of 1949, they sold their farm and moved into Gooding, where Harold continued to work and invent. Tilda had an important role in Harold's inventing. She served as the first skeptical person Harold had to convince that his inventions actually worked, leading to many improvements.
Tilda also served as an effective manager of this process, corresponding with dozens of attorneys, the U.S. Patent Office and many manufacturers. Her letters, filled with good humor and demonstrating their love of life, opened many doors and proved effective in promoting Harold's work.
In 1949, while they were camping, Harold invented a new type of fireplace that would revolutionize the fireplace industry. When you see a Carousel fireplace with glass panels, you are looking at one of Harold Hannebaum's inventions. Prior to his work studying air currents inside a fireplace, only isinglass panels allowed people to see the fire safely burning inside.
They applied for a U.S. patent and received it. Tilda and her husband kept a file with more than 400 inventions. They received dozens of U.S. and foreign patents. Tilda was instrumental in helping Harold pursue his inventions.
Because of these inventions, Tilda and Harold traveled all over the world, and some of the new ideas came to Harold as they traveled. In addition to her husband's work, Tilda's special interests included her personal computer, traveling, swimming and horseback riding.
Tilda and her husband had great respect for Native Americans, and they set up the Harold and Tilda Mae Hannebaum Scholarship Fund for Native American Students at Idaho State University in Pocatello, Idaho.
University administrators who heard them tell fascinating stories about their lives encouraged them to write down these stories. Harold wrote his autobiographical stories in pencil on any paper he could find, and Tilda painstakingly typed them on her computer.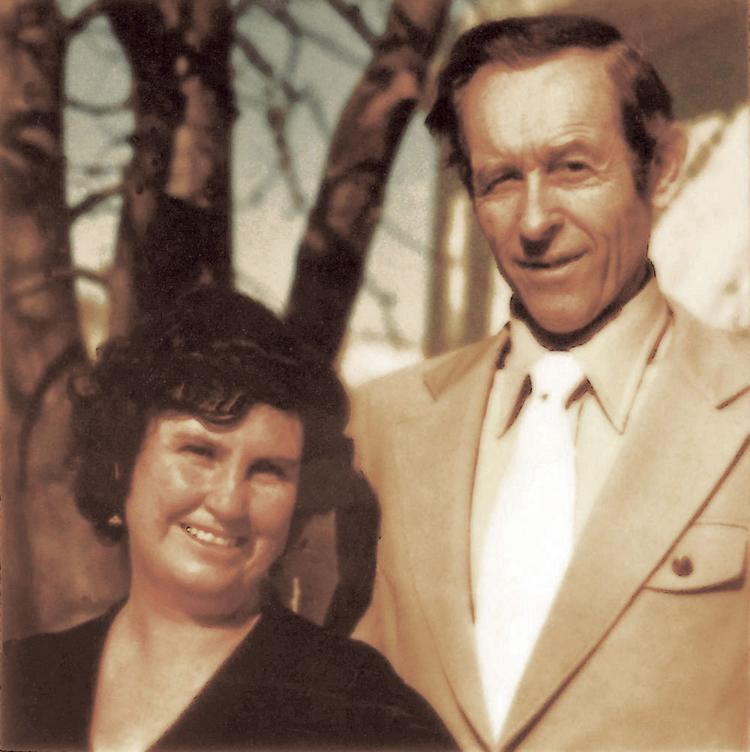 Many of these Hannebaum stories have already been printed in two books published by the University of Idaho Press, and many more are being prepared from Tilda's manuscripts for possible future publication.
Tilda and Harold were married for 59 happy years. Harold passed away on May 5, 2005, at the age of 95. Tilda Mae Hannebaum died on Nov. 9, 2017, in Twin Falls, Idaho, at the age of 88. Funeral arrangements were performed under the direction of Demaray Funeral Service-Gooding Chapel. Harold and Tilda were long-time residents of Bellevue, Idaho.
Tilda was also predeceased by her parents, two sisters and one brother. Her sister Martha Laura Brownlee died as an infant, and her sister Goldie Brownlee died just after graduation from high school. Her brother William Paul Brownlee married Harriet Marie Knight. Paul died Nov. 17, 1996, in Mountain Home, Idaho.
Tilda and Harold Hannebaum are buried side by side in the peaceful Elmwood Cemetery in Gooding, Idaho. Although they were always surrounded by friends, they had no children of their own.