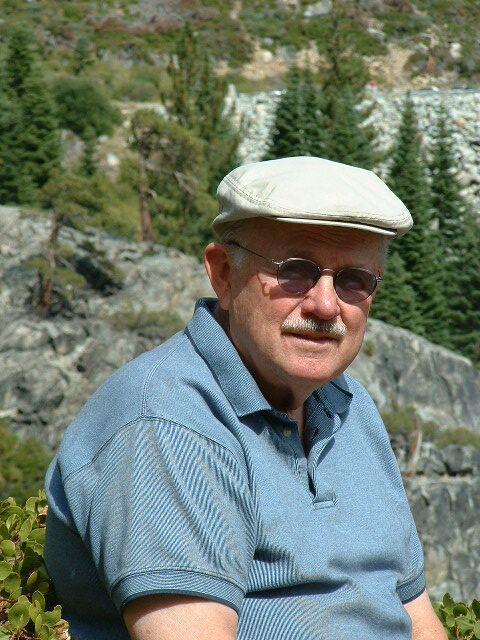 Richard Cleon Stoney, 84, of Hailey, Idaho, passed away peacefully at his home after suffering a stroke. He was surrounded by his children, grandchildren and sister when he joined the angels on Saturday, Nov. 13.
Richard was born in Cedar City, Utah, on Dec. 26, 1936. His family later relocated to California where he graduated from Bellflower High School in 1954. Richard became a meat cutter by trade while working at CW Stoney Meat Co. under his father's mentorship located in Ed Tunk's Country Store, Westminster, California.
While living in California, Richard remarried and gained seven children total. Three were from his first marriage to Shirley Ricky: Kim, Tammy and Richard Skogfeldt. Then two by marriage to Patricia Anne Shotwell: Michele Griggs Arriaga and Michael Griggs. He later fathered two more children with Patricia: Mindy Stoney aka Olivia and Matthew Stoney.
Richard relocated to Idaho with his family and wife at the time, Patricia, in 1980 to discover the beauty of the Gem State and escape Southern California traffic. Richard owned and managed the Motor Inn in Hagerman from 1980 to 1983.
After his divorce with Patricia in 1983, Richard spent the later part of his years traveling and discovering beautiful rural areas, residing in McCall Idaho, Jackson Hole, Wyoming, Moab, Utah, and Hailey Idaho.
Richard continued working his trade throughout his life in the grocery industry. He loved the connection it gave him to his community. Richard was a social butterfly and loved helping people. He was a loving father and grandfather and a mentor to many.
Richard's greatest joys in life were flying small airplanes, boating and water skiing, fishing, traveling and spending time with his loved ones.
Richard is survived by his brother, Fred Stoney, and sisters, Betty Swanson and Gaelynn Butler; his children, Richard, Kim and Tammy Skogfeldt, Michele Arriaga, Michael Griggs, Mindy Stoney and Matthew Stoney; and his nine grandchildren and three great-grandchildren.
Memorial services for Richard will be held this spring with date and time to be announced. We invite friends and family to leave a condolence, photo, or share a memory at woodriverchapel.com