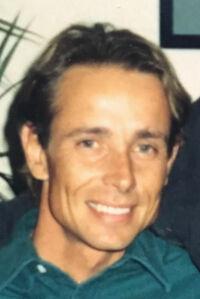 Phillip George Moody, 64, of Sun Valley, Idaho, passed away on Oct. 6 in the presence of his sister, Carolyn, and children, Megan and Nathan.
Phil was born in 1956 in Caldwell to Eulalie and George Seeger. Following the loss of his father, at age 6, Phil, along with his mother and sister, remained in Caldwell until Eulalie's marriage to Norm Moody in 1968, at which time Phil was adopted by Norm. Phil's adolescence was spent in Nampa. He attended Nampa High School, worked for the family business, and met Lori Thompson, whom he married in 1979. The two were married for fourteen years and had two children.
Phil devoted his working years to operating the family farm and raising his family in the Treasure Valley. Winters, however, he reserved for time with his family in Sun Valley, where he took full advantage of the lull between harvest and planting seasons to pursue his life-long passion for downhill skiing. The allure of his ideal refuge inspired Phil to relocate there upon his retirement in 2006.
Ever the loving father, brother, and son, Phil maintained close ties to his family in the Treasure Valley while pursuing his dreams in Sun Valley. Residing full-time in the condo he purchased in 1986, he molded his retirement around skiing, making new friends, and enjoying his various part-time management jobs. Phil became a beloved fixture of the area and an irreplaceable member of the local community.
Phil was preceded in death by his mother, Eulalie, and father, George. He is survived by his children, Megan Van Ry and Nathan Moody (Amy); his grandson, Dylan Moody; his big sister, Carolyn Seiber (Roger); brothers Steve Moody (Beth) and Jack Moody (Kim); adoptive father Norm Moody and many nieces and nephews. The legacy left by Phil is that of a warm, caring father, brother, and son, a devoted grandfather, and a loyal friend.
Details on the celebration(s) of Phil's life are forthcoming.