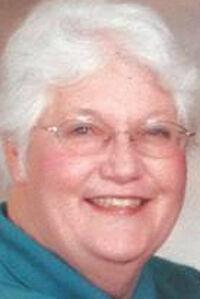 Mary Louise Wallace Shoemaker was born June 18, 1953, to Bill and Fern Wallace in Twin Falls, Idaho. Mary went into the loving arms of her Savior, Jesus Christ, on Oct. 14, 2021, surrounded by her family.
Mary grew up on farms and ranches in southern Wood River Valley, which began her love affair with all things fury and feathered. Mary attended schools in Blaine County and graduated from Wood River High School in 1971. After graduating she adventured off with her bestie to attend business school in Boise.
Mary married the boy next door, who was also her high school sweetheart, Dan Shoemaker on May 25, 1973. They lived in Pocatello, Idaho, while Dan attended Idaho State University. While there, they welcomed their son, Trent. They eventually moved home to Bellevue where they added Lindsay and Erin to their family. Family was her everything!
Mary held numerous jobs in her lifetime, from banking to most recently receptionist at H&R Block. Mary's most beloved job was raising her family and homeschooling her three children. Later, she became a full-time Grammy to her eight grandchildren and whatever neighbor that needed help.
Mary and Dan lived in Bellevue where they built a home, on a wing and a prayer, on a couple lots that was part of Dan's parents' horse pasture. Many memories were made in that house. In 2004, they build their dream home in the Bellevue Triangle. Here, Mary was able to have all her fury and feathered friends. Mary could always be found in her garden or with her chickens.
Mary loved to serve others in the kitchen. There was always something cooking, baking, or being preserved. Mary loved to share her goods with anyone and everyone. No one left the table hungry or the house empty handed.
Mary was a true servant. She saw a need and immediately jumped in to help, no matter what needed done. She served at church in the AWANA program for many years, teaching boys and girls about Jesus. Mary was a bright light wherever she went and always had a contagious smile on her face.
Mary loved working with her hands. She took great pleasure in making quilts for loved ones, mending clothes, or craft days at church.
Mary is survived by her husband of 48 years, Dan; children Trent (Shelly) Shoemaker of Bellevue, Lindsay Shoemaker of Bellevue, Erin (Clancy) Mummert of Twin Falls; eight grandchildren; nine grand fur babies; brother Gerry Wallace of Shoshone; sister Dee Rezendez of Torrington, Wyoming; half-sister Gloria; and numerous nieces and nephews. Mary was preceded in death by her parents and two brothers (Bob and Jim Wallace).
In lieu of flowers, please make donations to Operation Christmas Child c/o Larkin Community Church (208)720-0984 or Cowboys Rest Christian Camp. Donations can be made online at cowboysrest.org or mail to:
Cowboys Rest
435 Jiggs Hwy, Unit 4
Springcreek, NV 89815
We invite family and friends to share a memory, condolence, or a photo at woodriverchapel.com.
Graveside service Oct. 30 at 1 p.m. in the Bellevue Cemetery.