Krishan Lynn Anderson (Lexa) was born May 18, 1985, in Twin Falls, Idaho. Her early years were tumultuous and ultimately resulted in her placement into foster care and subsequent adoption. Krishan attended public schools in Ketchum and Hailey, Idaho. During that time, she participated in numerous outdoor activities with her family including hiking, biking, fishing and skiing. She especially enjoyed water activities and developed excellent swimming skills. Krishan was also active in 4H, focusing on dog training. She won a variety of pet obedience awards in local and regional competition. In 2003 Krishan graduated from the Silver Creek Alternative School.
After high school, Krishan worked in a variety of retail and service businesses in the Wood River Valley. For several years that work included pet-care assistance and kennel care at the Sun Valley Animal Center. That was a special time for her as she enjoyed developing her skill in the care of dogs and cats. Subsequent to that time, Krishan lived in and worked for several years as a retail clerk in Twin Falls, Idaho.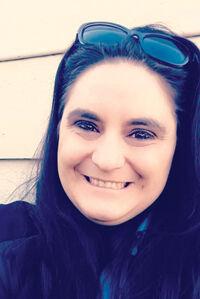 Krishan recently re-located to Montello, Nev., to be with her partner Larry Edwards. They were busy developing a home in this beautiful and rural part of Nevada. If ever in the area, look for Krishan Lane. Her last employment was with the Oasis Stop N' Go in Wendover, Nevada.
Krishan passed away April 25, 2021, in Montello, Nev. Her death from natural causes was the outcome of diminished lung capacity exacerbated by asthma, pneumonia, and a prior COVID-19 infection.
Krishan is survived by her parents Ron and Shirley Anderson, of Ketchum, Idaho, and her partner Larry Edwards Montello, Nev. A celebration of life will be held May 7, 2021, 2:30 PM at the Canyon Crest Event Center in Twin Falls, Idaho. If desired, contributions in Krishan's memory can be made to the Mountain Humane Animal Shelter in Hailey, Idaho.