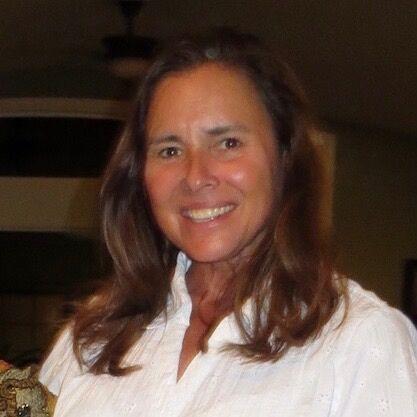 Kathy Ann Allred Reeder passed July 22, 2021, due to complications following neck surgery.
She leaves behind her husband, Robert Reeder; Blake B. Allred (father); her siblings, Marylynn Case, Boyd, Rob; nieces and nephews, and beloved cats. Kathy was pre-deceased by her mother, MaryEllen Carr Allred, and baby brother, James.
Kathy was born March 26, 1958, in Fairfield, California. Kathy grew up as an Air Force brat, moving across the country throughout her childhood. Kathy lived on or near Air Force bases in California, Montana, Utah, Washington and Maryland.
Kathy met Rob, her college sweetheart, at Beaver Mountain Ski Resort when they were attending Utah State University. They were married on July 21, 1984.
Shortly after their marriage, she was diagnosed with Hodgkin's Lymphoma. Kathy underwent extensive chemo therapy and radiation treatments and had an experimental bone marrow transplant at Stanford University Medical Center. Kathy battled back to health and thrived.
Kathy and Rob enjoyed outdoor adventures together. They met skiing and continued to play in the great outdoors, downhill skiing at Sun Valley, cross country skiing, hiking and riding biking trails near their home. Kathy loved her Idaho mountains where she and Rob made their home, along with her beloved Maine Coon cats. Together Kathy and Rob built a beautiful log home in the Wood River Valley.
Kathy and Rob spent much of their free time flying, exploring Idaho and Montana in their Bonanza. Kathy loved days spent on the beach at Redfish Lake. She loved skiing the slopes of Baldy Mountain with her husband Rob, dear friends and family.
Animals have always been important to Kathy since her youth, living in Maryland and the high desert of California. In Maryland she raised and bred rabbits; in California she had her quarter horse, Athena; and in Idaho Kathy bred, raised, and loved her beautiful Maine Coon cats.
In Sun Valley, Kathy worked at Sturtevants sporting goods and for Sun Valley Ski Resort. She loved the work and associations she had with so many different people.
Enough cannot be said about Kathy Ann. She was always sweet, loving and caring. She had an infectious laugh and beautiful smile that always lightened any situation.
She was fun-loving, warm, funny, and self-depreciating, and had a way of putting anyone at ease. Kathy will be greatly missed by those who knew and loved her.