All are invited to Jim's celebration of life on Tuesday, July 2, starting at 4 p.m. at the home of Andy and Janessa Gilbert, 105 Abby Road in Hailey. Please bring a nibble to share and your drink of choice.
Everyone is born with the gift of joie de vivre, but for most that gift is left virtually unopened in a lifetime. Jim Rumer entered this world in Redwood City, Calif., on March 22, 1972, to Don and Gwen Rumer with the intention of ripping that gift open and sharing its contents with everyone he knew.
Jim had an inextinguishable curiosity, which led him to adventures and explorations that for most would be unthinkable. He was an experiential learner who didn't have time for the limitations of school fences and restrictions. Although he was an avid reader, he preferred learning by doing, and yet even upon beginning new things, Jim showed an unusual aptitude of someone who'd been learning for years. He just "knew" how to do things.
His friendships spanned all generations, and the combination of his easy presence, striking smile and enthusiasm for life meant he was guaranteed an invite to every party. But it was his bounteous kindness and belief in the importance of making an effort to be present for everyone that meant he actually showed up. Jim brought everyone along on his journey to carpe diem, and reveled in the reminiscence of it all. The memories were rich because spending time with him usually involved having fun, listening to live music or pushing people to their edge, in a good way.
He enjoyed virtually every sport, but in particular loved soccer, kayaking, sailing, skiing, mountain biking and motocross. For him, they weren't casual, weekend endeavors, but death-defying excursions that few people experience, let alone even consider. Although Jim never boasted, for him sailing meant he was participating in the Single Handed TransPac Race (at sea solo for 18 days). Kayaking meant maneuvering Class V rapids. Motorcycle riding meant enduro motorcycle racing. Skiing was compelling a friend to take the last lift up and hiding until the full moon was overhead, lighting up the slopes for one last run.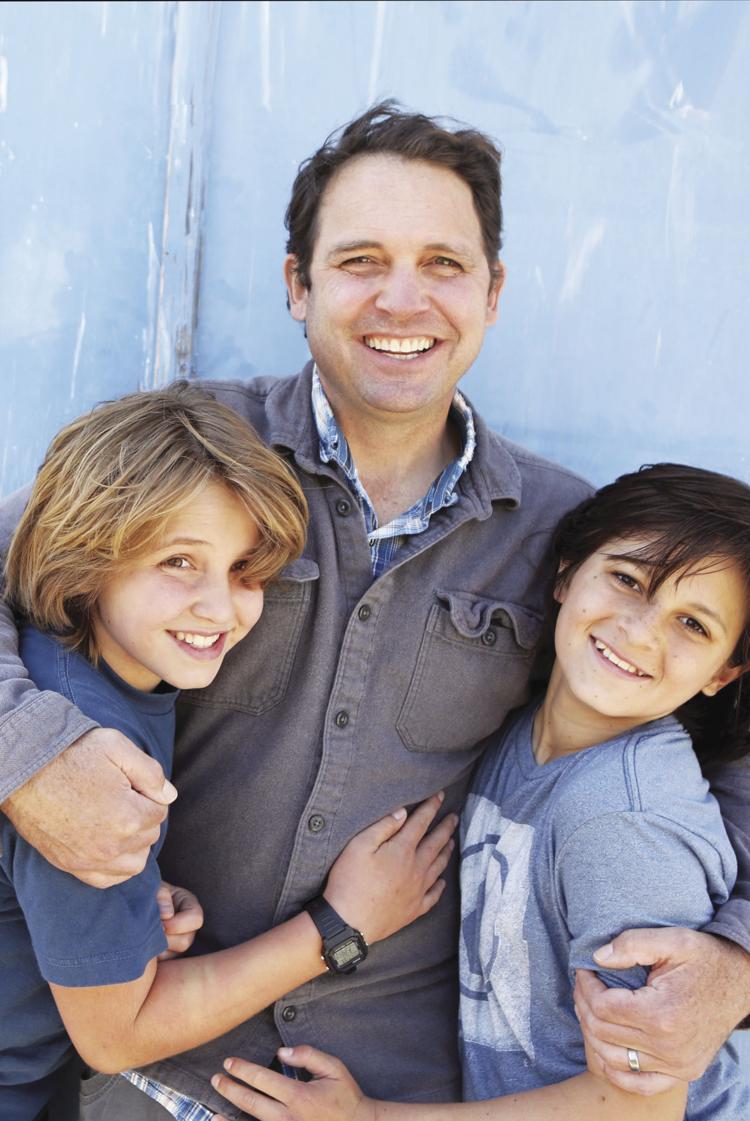 Jim's all-in philosophy bled over into every aspect of his life. Professionally, he managed to weave together his love for sailing with his business acumen, forming Bay Area Boat Works. It resulted in an ideal, everyday trifecta of spending time on the water, building relationships and creating seafaring experiences for people who craved them. Through his work, he built a community of people who collaborated with him on projects that were meaningful. The Blue Water Foundation is honoring Jim for his integral contributions to the organization and his commitment to sharing the ocean with those less fortunate.
Even still, Jim's deepest love was for his family. With them was where he wanted to be. When Jim described Michelle, he would say, "She's the woman who changed my life." As a father, he was tender and encouraging. He inspired Max (14) and Sam (12) to be participants in life rather than just spectators, and yet when they preferred to be spectators he fully supported them. Birthdays were spent on the Bay, summers at the beach and winters on the snow. Max and Sam when describing their father would say, "He was the man who was everything good."
Jim's time may have been short, but his life was long. His vibrant contributions to the lives of those who knew him—and even to those who didn't—are his greatest gift and a reminder that we all should maximize each of our own days.
He is survived by his mother, Gwen Rumer; his father, Don Rumer; his brother, Rob Rumer; his wife, Michelle Creasy; and two sons, Maxwell and Samuel Rumer.