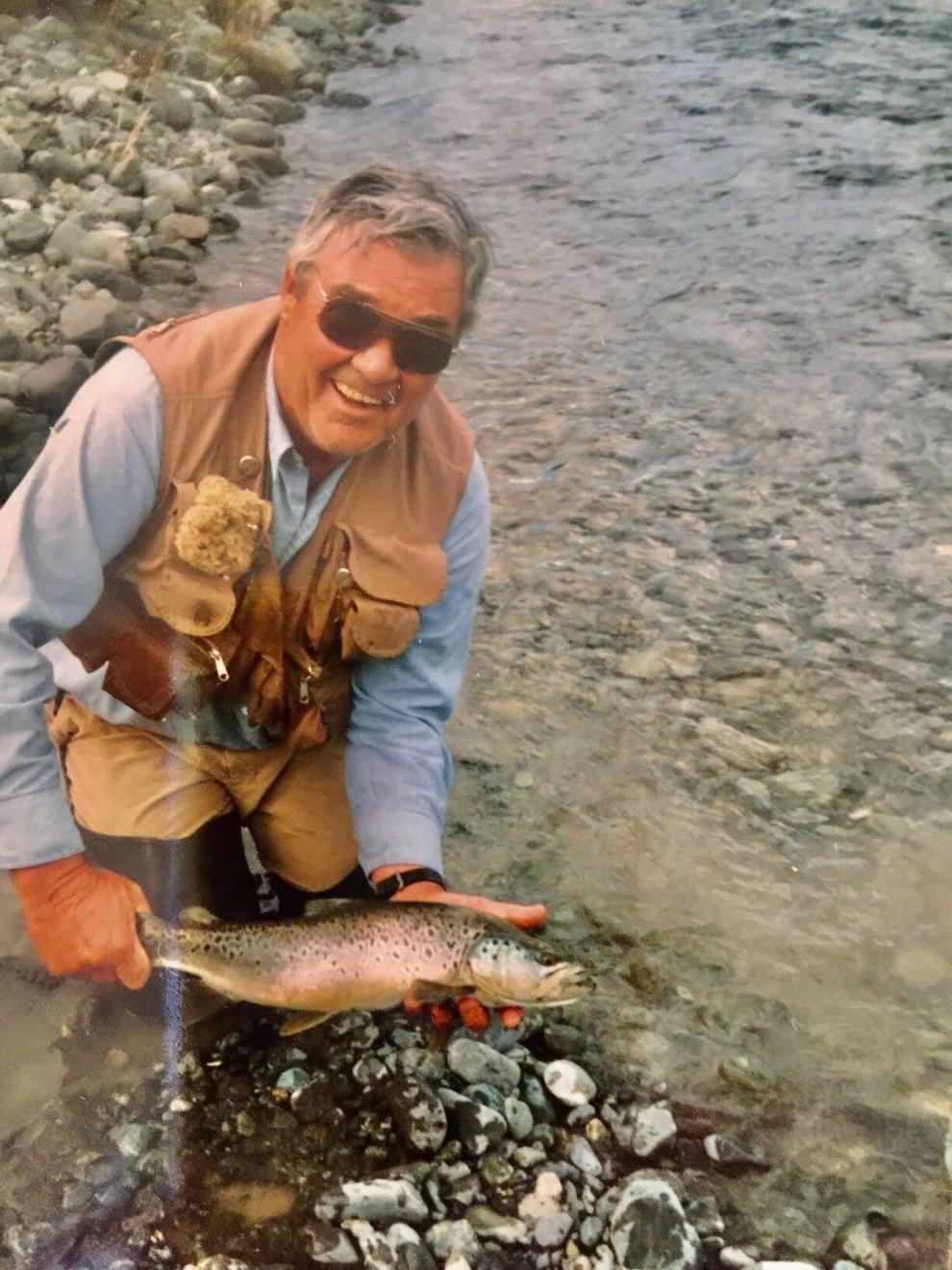 October was always a month of celebration for Fred Judd. This past October he would have celebrated his 96th birthday and his 35th wedding anniversary. The family and friends of Fred Judd want to continue the celebration and pay tribute to a life well lived, to acknowledge what an incredible human being he was and remained to the end of his 95 years, and to thank him for his contributions to his country, his community, his friends, and family.
His generosity and kindness were real and shone in his eyes and his smile. His trust, his sense of honor, and his patriotism were unquestionable having served in the Navy during WWII at the age of 17 where he participated in almost every major sea battle in the Pacific, including the battle at Leyte Gulf and Okinawa. He was part of the armada of ships that made the many trips back and forth carrying troops home after the bombing of Hiroshima and Nagasaki. The lessons he learned and lived as a result: everyday is a gift, make the most of what is given; expect nothing, appreciate everything.
After arriving in Sun Valley in the 70s, he launched into the community serving on the City Council of Sun Valley and the hospital board for a number of years. Farming in Picabo and Quigley filled his days and fulfilled his love of hard work and accomplishment. Fishing and hunting the mountains and streams in the West was a passion that filled him with wonder and joy.
It was his sense of adventure and love of nature that gave us a thousand hours under the stars at the end of a long day after rowing one of his favorite white water rivers or viewing those glorious sunsets when anchored somewhere in the Pacific Northwest on the Kathalina. Meeting the challenges of sailing in the Baja or maneuvering the Indian Ocean in a small sailboat was definitely in his wheelhouse, not to mention terrifying.
And for all those little things he did: we thank him for the beer and cottage cheese pancakes, the duck dinners, the thousands of shucked oysters and steamed clams, the hours at the domino table, or pulling in the crab pots off the shores of Orcas Island and then roasting marshmallows with the islanders.
We thank him for leading us so often through the desert de Anza sand to the top of a mountain to glimpse the belly of a Blue Angel and a friendly smiling pilot sometimes flying upside down.
Fred was a well known storyteller. His anecdotes and quips lit up the campfires and dinner tables many a night. His humor was out loud laughable. He was a builder, a farmer, a dreamer, a problem solver, a student of nature, a history buff, a lover of life. Fred made things happen. For us, he was an inspiration and our guiding light. When he was needed, he showed up. So, thank you "Ferd the bird" for always being there for all of us. We have all been enriched for knowing you and are so grateful to have shared in your quest for the great and grand life.
So, with all our love … farewell, thanks, and say hello to the angels. Your loved ones.
Fred departed from us March 1, 2021, surrounded in a circle of love and "in the arms of the angels ... may he find comfort there."