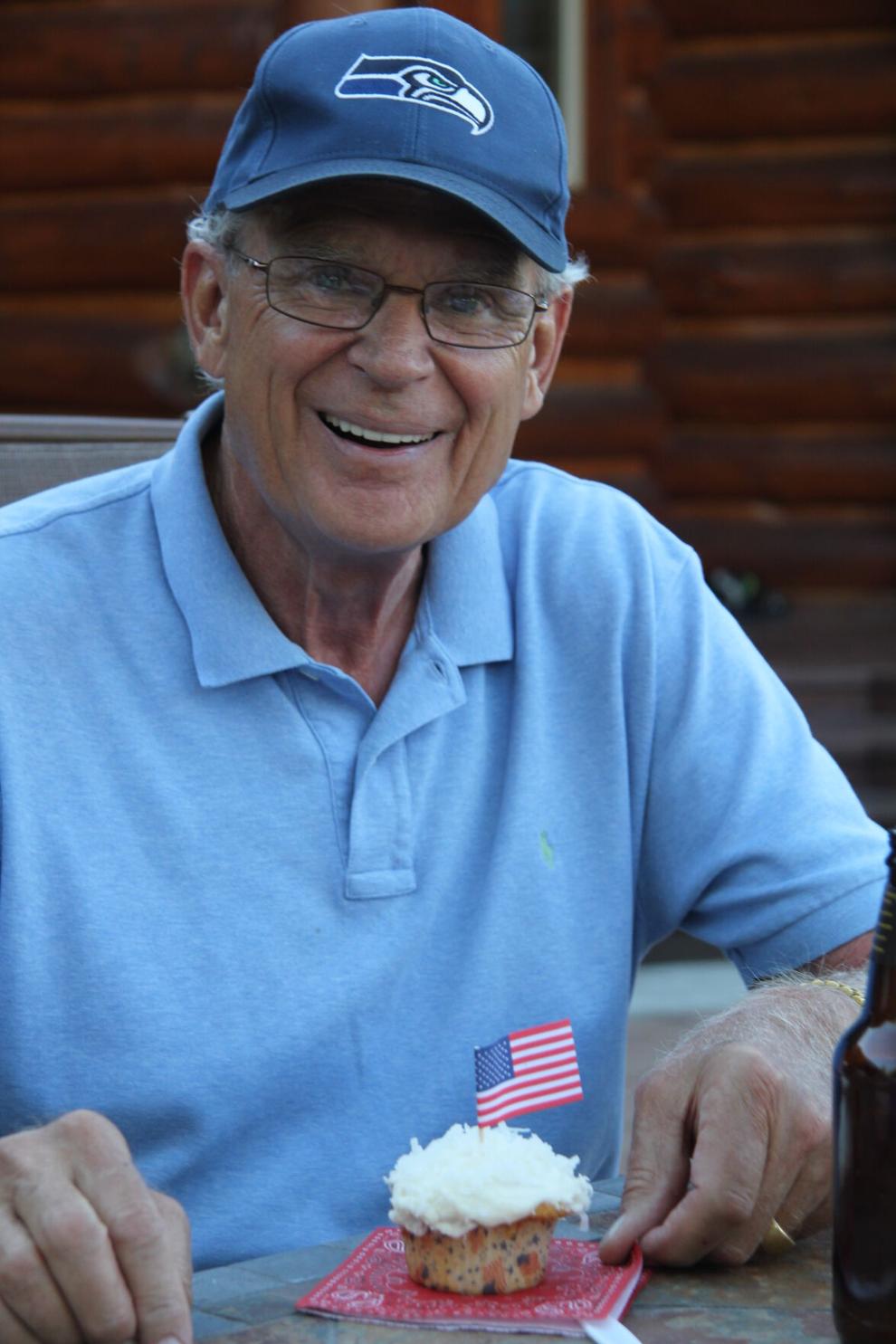 Dr. Sidney "Jim" James Wise of Seattle passed away peacefully on Jan. 21, surrounded by his three daughters.
A beloved father, grandfather and friend, he will be deeply missed.
Jim was born in 1939 to parents Lucy and Clarence Wise, and to sister, Mary Ann. Jim grew up in Allegan, Michigan, and developed a love for gardens from his mother, fishing in the creek with his father and boating on the shores of Lake Michigan.
He learned to drive on his uncle's tractor and bought his first car at age 14. His love of classic cars remained, decades later winning the "Top Flight Award" with his self-restored 1963 Corvette split-window coupe.
In high school Jim excelled at basketball, track and football. He sang in the glee club, played French horn and enjoyed sock hops to music of the 50s.
Graduating with a bachelor's degree in Zoology from Michigan State University, he married Lori Bonine, and earned his D.D.S. in dental school at The University of Michigan (GO BLUE!). They moved to Germany where he served as a captain in the US Army, traveled extensively and developed passions for photography, cuisine, architecture and art history.
Jim and Lori moved to Seattle where he attended The University of Washington, specializing in periodontal surgery and teaching at the UW School of Dentistry. In 1970, Jim opened his practice and was one of the first periodontists in Bellevue. A skilled surgeon with a magnetic yet modest personality, Jim earned respect from his patients, colleagues and staff alike.
With an eye for design Jim and Lori built a custom French-inspired home where they raised their three daughters. A proud and compassionate father and grandfather, he regularly attended their performances, recitals, games and meets. He encouraged them to follow their pursuits and professions without limitation.
Jim loved riding his Harley through winding roads, waterskiing on Lake Washington, fishing in the San Juan Islands on the "Mackinaw," skiing fresh tracks, hunting, lying in the sun and spending lazy days by his fireplace watching the Seahawks or Big Ten football.
Jim retired in Sun Valley, a years-long "vacation" filled with skiing, motorcycling, golfing, hiking (reluctantly), horseback riding, rafting, grilling, sledding with grandkids and enjoying the peaceful topography. He delighted in cruising down Baldy and treating his companions to a cold beer and a dance with the band at the base of Warm Springs.
Jim's genuine spirit, empathetic demeanor, sense of humor, dapper style, inviting smile, infectious chuckle, warm and gentle eyes and endearing personality will remain forever with us.
He is survived by his former spouse and mother of his children Lori Wise; his three daughters, Lisa (Eric), Cheryl (Nathaniel) and Sara (Pete); and his grandchildren Mia, Zoe, Harper and Thad. Additionally, his sister Mary Ann and nephew Dr. Bill Renk.
Jim is also survived by former spouse Alex duMauriée; his step-daughters, J'Aime and Devan (Eric); and his grandson Xavier.
In his final years, Jim found "young love" and happiness with Dorothy Miller, who recalls Jim asking daily, "What can I do for you?" to which she'd respond, "Always remain as sweet as you are."
In lieu of flowers, donations would be greatly appreciated at the Foundation for Sarcoidosis Research where we have a memorial page set up in his honor:
https://stopsarcoidosis.rallybound.org/memorials/SunnyJim?tab=MyPage