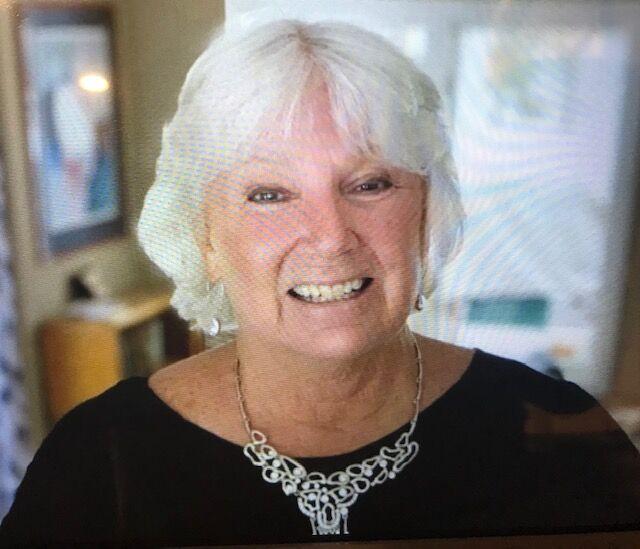 Carol Lynn Shephard, 71, of Hailey, Idaho, was held close and with care by her loving and devoted friends, as she took her last breath to be with her Lord on Dec. 23, 2021.
Carol was born on Feb. 24, 1950, in St. Clair, Michigan. She is survived by brothers, John Ford Shephard, Jr. and Jeffrey Carl Shephard (Fran). Surviving nephews include Scott Roy Shephard, Jeffrey Carl Shephard, Jr. (Diane), and Mark Allen Shephard. She is survived by one niece, Karen Nicole Showalter (Mark).
Carol is predeceased by father, John Ford Shephard; mother, Carolyn Emily Shephard (Furst); brother, David James Shephard (Pam); and nephew, John Ford Shephard III.
Carol and her family moved from St Clair, Michigan, to Southern California in the spring of 1962, where she completed high school in 1968. She attended Herbert Hoover High School in Glendale and then graduated from John Burroughs High School in Burbank, California. Carol concurrently joined the Navy and attended UCLA from 1968-1970 and California State University, Los Angeles from 1970–1972, receiving her Bachelor of Science in Nursing. She attended Loyola Law School, Los Angeles, from 1981-1984, which led to a Juris Doctor degree. She earned a Master of Science degree in Nursing through Gonzaga University between 1994-1998.
Carol's career included working at St. Mary's, Long Beach from 1976-1979; law offices from 1979-1985; Blaine County/Wood River Medical Center from 1987-1998; as an attorney from 1987–1998; Saint Mary's Medical Center, Reno, Nevada, from 1998–2009; VA Hospital, Reno, Nevada, from 2009–2013; and the VA Hospital, San Francisco, California, from 2013–2017. In the course of her busy schedule, she also learned to fly, earning her FAA Pilot Certificate.
Carol served her country in the active Navy, 1971-1976, and Navy Reserves 1976-2010, retiring with the prestigious rank of captain in the Navy Nurse Corps. Following her older brother John's lead, she and her other two brothers, Jeff and David, each served honorably in the Navy as well.
Carol was not only dedicated to her country with her exemplary service in the Navy but also served the community in which she lived. Carol loved life, Jesus, Bible study, traveling, entertaining, hosting dinners, playing cards/games, singing in the Sun Valley Hallelujah Chorus and volunteering at the hospital. She rarely missed an opportunity to enjoy all of the performing arts, whether traveling domestically, internationally, or right here in the Wood River Valley, while always generously inviting guests along.
Carol's Nation of Friends, too many to list, stayed in constant contact with Carol via house visits, text, e-mail, letters, cards, zoom, smoke signals, phone calls and even a parade! When I say "parade," I do not exaggerate. "Tons" of Carol's friends were contacted and notified of a time and date that a surprise event would take place. At 2 p.m., Saturday, Dec. 18 the parade was to begin. It was only 28 degrees, but sunny and warmhearted spirits filled the atmosphere. Huge signs and posters had been made and carried, by Carol's friends, as they marched around her home to her bedroom in single file. As they marched, each party stopped and greeted Carol through her bedroom glass door. Carol was just beaming as her friends stopped, waved, sang and tossed kisses and love to her. Needless to say, tears flowed from each side of the glass doors. Carol's friends then moved to the garage for hot beverages, cookies and stories of fun times with one another. Carol then slipped off to sleep with a happy smile on her face.
As the days passed and Carol could no longer speak, Carol's phone was held to her ear as her brothers spoke their last, loving and sacred words to her.
Words cannot express the love and gratitude Carol had for each and every one of her Nation of Friends. The world will be very different without Carol, as she took so many of us along for such a glorious interesting journey. She will be missed dearly by all.
Carol donated her body to Idaho State University, Anatomical Donation Program. Her mother also donated her body to science when she passed away.
Carol has requested that memorials be directed to the Carol Shephard Nursing Scholarship Fund, which she established with St. Luke's Wood River. Her desire is that the fund will offer financial aid to those students who pursue the nursing profession for the first time.
For those of you wanting to contribute to the fund, go online to, www.SLWRF.org, and in the comments section, add "Carol Shephard Fund". Additionally, Megan Tanous at St Luke's can be reached at 208-727-8444 for questions regarding this process.
Regretfully, due to the increased outbreak of COVID-19 in the Wood River Valley, as well as our inability to hold a safe reception with an appropriate celebration of Carol's life, we have decided to postpone a memorial in January until Summer 2022. When a firm summer date is decided upon, notice will be given as soon as possible. Thank you again for your loving support.