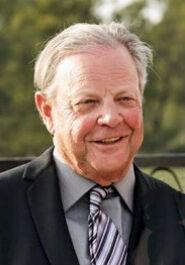 Bruce Tomseth was a caring husband, father and grandfather. He left us on Nov. 17, 2021, at the age of 68.
A longtime Wood River resident, he enjoyed all the activities the valley had to offer, including fishing, hunting, boating and snowmobiling.
He leaves behind his wife of 46 years, Janet; his three children, Nikki, Chase and Drew; his grandchildren, Camden and Charli; his brother, Larry; and sister, Sharon.
Friends and family are welcome to join a memorial service at 2 p.m., Friday, Nov. 26 at the Wood River Chapel, Hailey. Messages and photos may be shared on Bruce's Memorial Page at woodriverchapel.com.