The Mountain Rides Transportation Authority Board on Wednesday promoted board member Rick Webking to board secretary, filling the post vacated by former MRTA Board Secretary Grant Gager.
Gager, Ketchum's former director of finance and internal services, formally resigned from Mountain Rides' board on Friday, concurrent with his resignation from his post with the city.
"It has been an honor and a pleasure to serve this community, but I have recently decided to step away from city government to pursue other opportunities while spending more time with my family," he said in a statement.
Webking took a moment on Wednesday to recognize Gager's four years of contributions to Mountain Rides.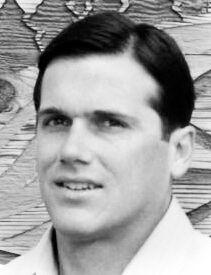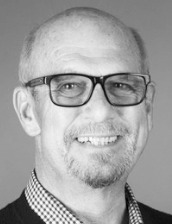 "He is highly knowledgeable about the transportation industry because of his background. His financial analytical abilities are superior," Webking said. "He understood our business and was a wonderful gentleman to work with."
Webking, a resident of Sun Valley, previously served as chief financial officer of live music at entertainment company AEG Presents. Today he maintains several active positions in the valley's nonprofit sector, including treasurer of the Wood River Land Trust, assistant treasurer of Silver Creek Alliance and chairman of the Hunger Coalition's Finance Committee.
"I'm happy to participate. This is a great board and an important part of the community, with its conservation efforts and outstanding operations," Webking said.
Either Ketchum Mayor Neil Bradshaw or Ketchum City Administrator Jade Riley will fill Webking's previous board position, with Bradshaw the more likely candidate, the mayor said.
---
In other Mountain Rides news
The agency will be doing outreach efforts in Ketchum, Hailey, Shoshone and Gooding in the coming weeks to inform residents about its free pilot bus service to Twin Falls, which debuts April 1, Executive Director Wally Morgus said. The non-emergency medical transportation service will be geared toward older adults and those needing to travel to Twin Falls for treatment.
"This is becoming very real and getting very close," Morgus said. "We're getting a lot of good feedback [on the service] from the community, not only here in the valley, but up and down the route."
An informational video, schedule, and maps of the route are on track for release by the end of this month, according to MRTA Mobility and Safe Routes Coordinator Cece Osborn.
Also on Wednesday, the board authorized the purchase of an approximately $40,000 bus lift to replace its 35-year-old main lift system in its Ketchum facility.