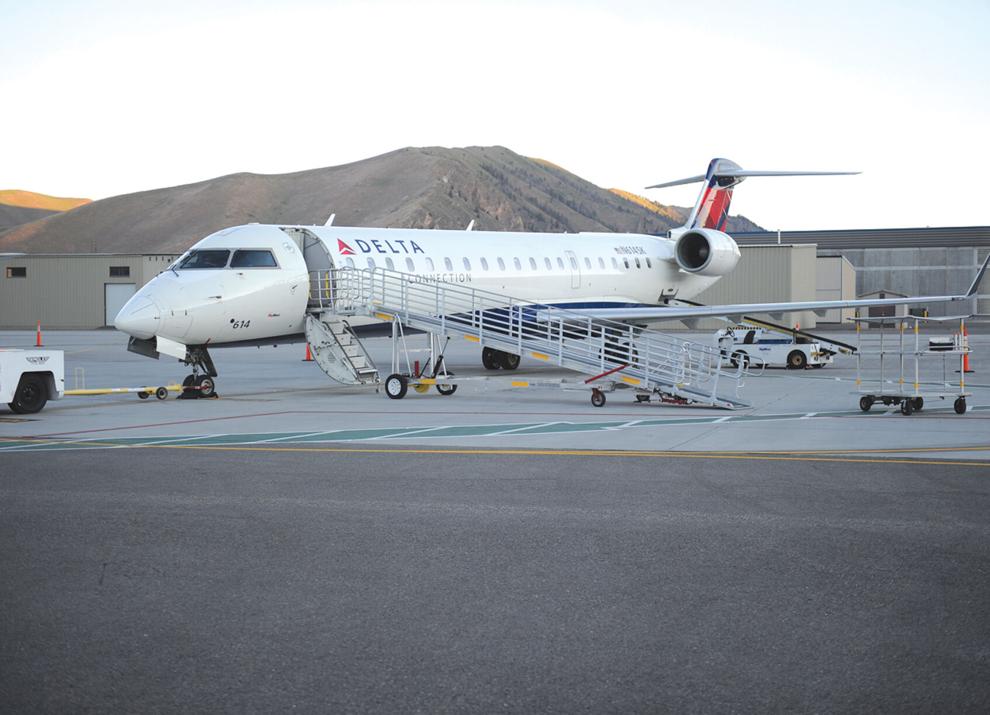 Freidman Memorial Airport will close from April 18 to May 17 in the spring to facilitate a major $8.6 million rehabilitation project that will repair the runway, taxiway and two apron areas.
All flights to and from the airport are currently listed as "unavailable" between Friday, April 15 and Tuesday, May 17 on Google Flights, Expedia and other travel fare aggregators.
During the closure period, the runway pavement—now over 15-years-old—will be ground down into the upper layer to remove cracks and fractures, then inlaid with about 21,600 tons of hot mix asphalt and leveled off. The airport's southern apron, or aircraft parking area, will undergo a similar milling and inlay process.
Those repairs will be funded by the Federal Aviation Administration.
Other work planned during the closure includes constructing 20-foot-wide paved runway shoulders; installing a new runway weather information system; installing a new runway edge and end lighting; moving the runway perimeter fence south; constructing a new blast pad on the north end of the runway to reduce erosion; replacing runway signs; sealing cracks on the taxiway and a second apron area; repainting the taxiway; and improving stormwater drainage.
The project, which is part of the airport's capital plan, will be completed in four phases to minimize closure and service interruption.
"Longtime residents of the Wood River Valley are no strangers to airport construction season," Airport Manager Chris Pomeroy stated in a press release. "And while we acknowledge this critical rehabilitation project may pose some inconvenience, we hope our community recognizes the importance of this effort in ensuring a safe and well-maintained airport for the long-term viability of our region, as well as the local jobs it helps sustain."
The Friedman Memorial Airport Authority Board will hold a series of public engagement meetings to keep the community informed and updated on the project. Those dates will be announced shortly, the airport stated, and members of the local media "are encouraged to attend all public engagement meetings" but are asked to "withhold initial queries regarding the project until the first community meeting."
"We certainly hope interested stakeholders and the community will join us online to learn more about this project," Pomeroy added. "We are excited to share with you how this generous federal and airport authority investment in our facility will benefit the community, travelers, and our growing Idaho economy."
The Airport Authority Board will also be putting $1.3 million toward "significant improvements" to the parking lot next spring, airport authorities reported.