When the snow clears, the city of Sun Valley will enter its third year of construction in a four-year phased project funded by a bond passed by its residents in 2017.
This year's projects include extending a multi-use pathway on Trail Creek Road by 2,200 linear feet to Boundary Campground, and rehabilitating sections of Dollar Road, Old Dollar Road and Saddle Road. In addition, the city will replace a three-pole fence on Dollar Road and complete minor drainage improvements and asphalt patching at the intersection of state Highway 75 and Elkhorn Road.
According to city agenda documents, the projects will be broken up into two schedules: The Trail Creek Pathway extension is scheduled to begin July 15 and conclude Sept. 30, and the other projects will take place between May 1 and June 26.
The 2017 bond for $17.5 million passed with 67.14 percent support, just over the two-thirds majority needed. Counting interest payments, the bond will cost taxpayers $23.5 million by the time it's fully paid off in 17 years.
---
5G moratorium
Following a legal review by city attorney Matthew Johnson of the city's options to impose a moratorium on the development of fifth-generation technology within city limits, Sun Valley City Council members decided not to impose any new ordinances that would impede 5G development, due to a Federal Communications Commission's order from September 2018 that limits local governments' power to regulate small cell facilities, the backbone of 5G implementation.
"While there may be some wiggle room for limited local government regulations under the Order, there is no question that local government prohibitions on 5G are not allowed," Johnson's memo states.
The legal review goes on to say that some states have adopted their own laws limiting local government regulations of small cell wireless. Idaho has not created any such laws, but could do so.
"[It] would be foolish or premature to consider a moratorium right now," Councilman Keith Saks said during Thursday's discussion.
---
Femling honored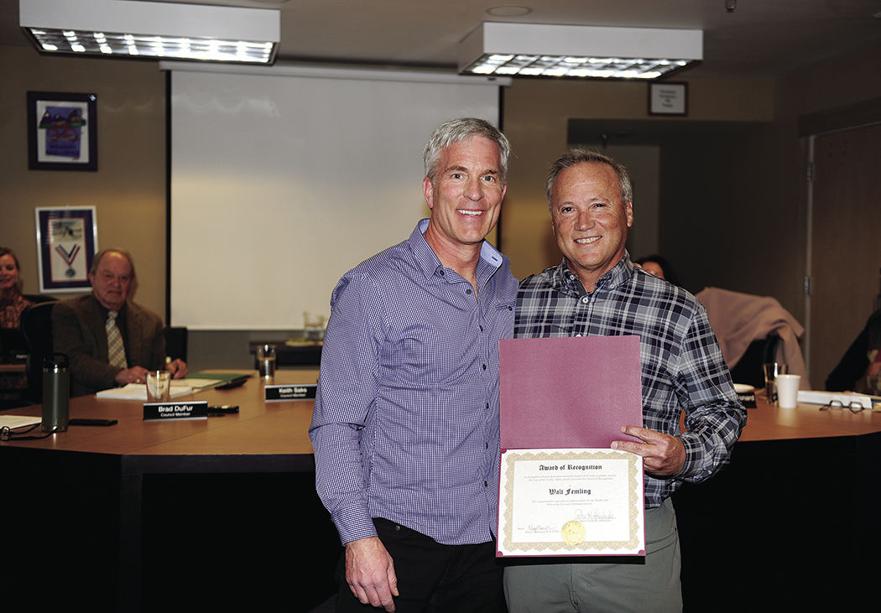 Director of Public Safety Walt Femling, who oversees Sun Valley's Police and Fire departments, was presented an award Thursday commemorating 40 years of public service Femling has held his current post since 2016, and previously served as police chief between 2013 and 2016. He also served as Blaine County sheriff for six terms between 1986 and 2008.