Amid differing opinions about the Sun Valley's response to the regional surge in COVID-19 cases, city leaders have extended the city's indoor mask mandate to early February.
In a 2-1 vote Thursday, Jan. 6, the City Council approved a motion to extend the mandate to Feb. 3, the date of the council's next scheduled meeting. On that date, council members will reassess the health order and decide whether to extend it again.
The vote to approve the motion by Councilwoman Michelle Griffith came after a motion by Councilwoman Jane Conard to extend the mask order for 90 days failed when it garnered no second to carry it to a vote. Griffith and Councilman Brad DuFur voted in favor of the one-month extension, with Conard dissenting on the grounds that it was not long enough.
Councilman Keith Saks was absent. Prior to the meeting, he submitted a statement about the mask mandate to City Clerk Nancy Flannigan. Saks said that he favored extending the mask mandate for "as long as possible," Flannigan told the council, and that he felt more strongly about the matter than anything else he's encountered on the City Council.
A similar dynamic evolved in early December, when Saks and Conard favored a 90-day extension of the city's health order but Griffith, DuFur and Mayor Peter Hendricks outnumbered them to enact a one-month extension to Jan. 6.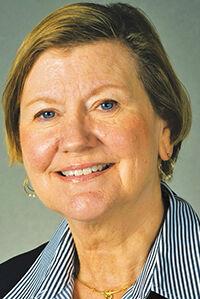 The health order—which was enacted last September—states that everyone "shall, when in any indoor public place, completely cover their nose and mouth, when members of the public are physically present for otherwise unprotected social interaction." It followed previous health orders enacted by the city during the COVID-19 pandemic, with a gap last summer when COVID-19 case numbers fell significantly.
Before the vote and a debate among council members, Hendricks informed the council of the results of his weekly phone conference with Blaine County elected officials and health experts. With a high number of COVID-19 cases in Blaine County and a high rate of positive tests for the virus—about 30%—he said the general sentiment among leaders was not to loosen mask mandates.
By Saturday, Blaine County's seven-day moving average of new daily cases per hypothetical 100,000 population soared to a record-high 302.8, after falling to 8.7 on Dec. 16. Based on Blaine County's estimated population of 23,000, the average number of new daily cases has been about 70.
On Jan. 6, the South Central Public Health District was monitoring 546 confirmed and 170 probable COVID-19 cases in Blaine County. In the week of Jan. 1-8, the Idaho Department of Health and Welfare recorded 488 new cases in Blaine County, making it one of the state's "hotspots."
Conard said she believed the peak of the local surge might still be weeks away.
"I think it's going to get worse before it gets better, unfortunately," she said.
It is important for the city to be "consistent," Conard said, and not leave people wondering whether the mandate is in effect or if it might expire soon.
"I think it's a very serious public health situation," she said.
After neither DuFur nor Griffith supported Conard's motion for a 90-day extension, Griffith said she favored the shorter extension, with a reassessment when it is set to expire.
"I think it's important to re-evaluate every thirty days, and I would suggest there is no evidence that our city has behaved recklessly in respect to this disease," Griffith said.
"It's very fluid," DuFur said, noting that he liked the idea of reviewing the matter every month.
Conard said the situation should be reviewed regularly but a 90-day extension would be better than "lurching along month to month," possibly making it appear that council members are not taking the matter as seriously as they should. The number of cases in the city went from three to 88 in two weeks, she noted, citing statistics provided to the city.
"Why not have it be 90 days, as the emergency order authorizes us to act?" she said. "It's been two years already, so why not 90 more days, and again, to give the appearance that we have very high standards for maintaining public health protection in Sun Valley?"
With Saks absent, Griffith's motion was passed by the 2-1 margin.
Hendricks said he will put a review of the health order on the agenda of the Feb. 3 meeting.