On the heels of an abbreviated 2019-20 ski season, Sun Valley Resort is preparing to kick off its 85th winter season on Thanksgiving Day, Nov. 26.
Sun Valley is planning to offer top-to-bottom skiing and snowboarding on a variety of terrain on the River Run side of Bald Mountain for the resort's opening weekend, Director of PR and Marketing Bridget Higgins said Tuesday.
"Mother Nature has blessed us with natural snow and cold weather for snowmaking," Higgins said in an email to the Idaho Mountain Express.
The resort did not state on Tuesday exactly which lifts will be operating and which runs will be open, but skiers and boarders can check the sunvalley.com website and the resort's app for current information on open terrain and other mountain updates. On Tuesday, the resort reported a 22-inch snow base at the top of Baldy, with 18 inches of snow at the bottom of the mountain.
"It's a crisp and cold Tuesday. Excellent snowmaking conditions for the next several days," the resort website's Mountain Report stated.
Dollar Mountain is scheduled to open Saturday, Dec. 12.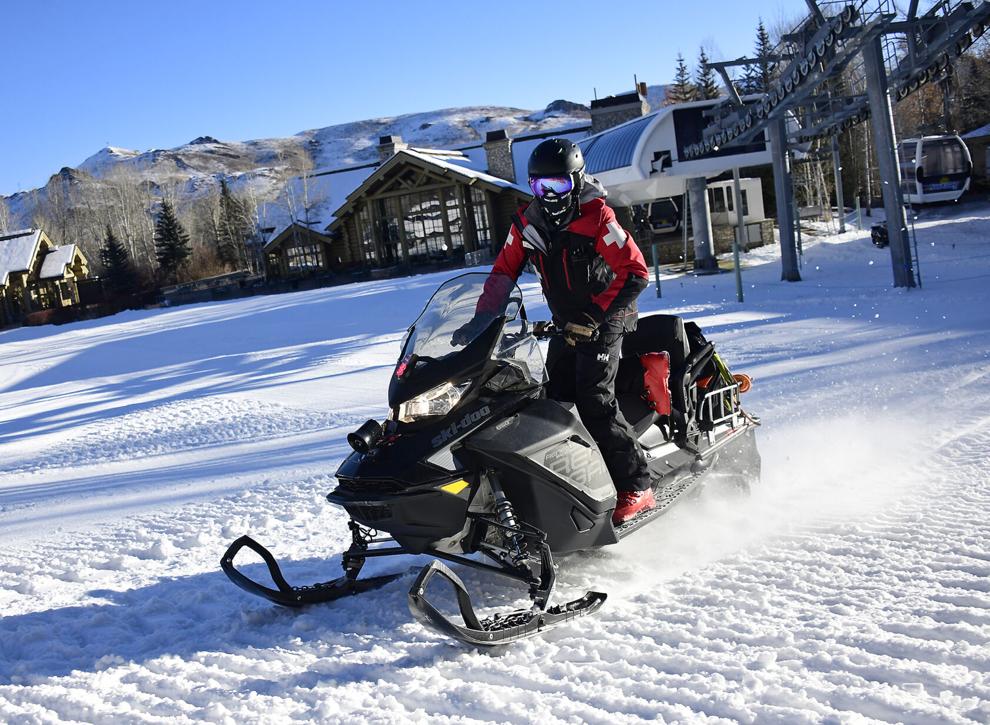 The resort is not selling day passes to Bald Mountain over the opening weekend. A variety of season passes will be honored. Skiers and boarders can purchase day passes starting Monday, Nov. 30, the resort has announced.
The 2019-20 seasons on Baldy and Dollar were cut short by the coronavirus pandemic.
Sun Valley is implementing a variety of new safety measures at its two ski areas this season, ranging from mandatory mask wearing and social distancing to changes in food service and lift protocols. Higgins said guests are encouraged to follow a "know before you go" policy of reading updates and regulations before heading to the mountain to ski or board. The resort is also encouraging an "arrive together, ride together" protocol in which guests are expected to head straight to the lift, stay with the people they arrived with and not mingle in various groups.
"We ask that all guests please wear a face covering, maintain physical distance and follow all posted lift-loading protocols and the guidance of 'arrive together, ride together'," Higgins stated.
For details on new safety protocols at Sun Valley, visit the resort website or the Idaho Mountain Express website, mtexpress.com.
"We look forward to a safe winter season, and we look forward to seeing everyone on the hill," Higgins said.