A bipartisan committee tasked with drawing new lines for Idaho's two federal congressional districts and 35 state legislative districts has approved redistricting plans that are set to be in place for the next 10 years.
If the plans are finalized by the state Supreme Court, Blaine County will be in a congressional district similar to the one it is in now but will be part of a new configuration for its state district.
On Friday, the six-member Idaho Commission for Reapportionment adopted a map for state legislative districts with a 6-0 vote and a map for congressional districts with a 4-2 vote.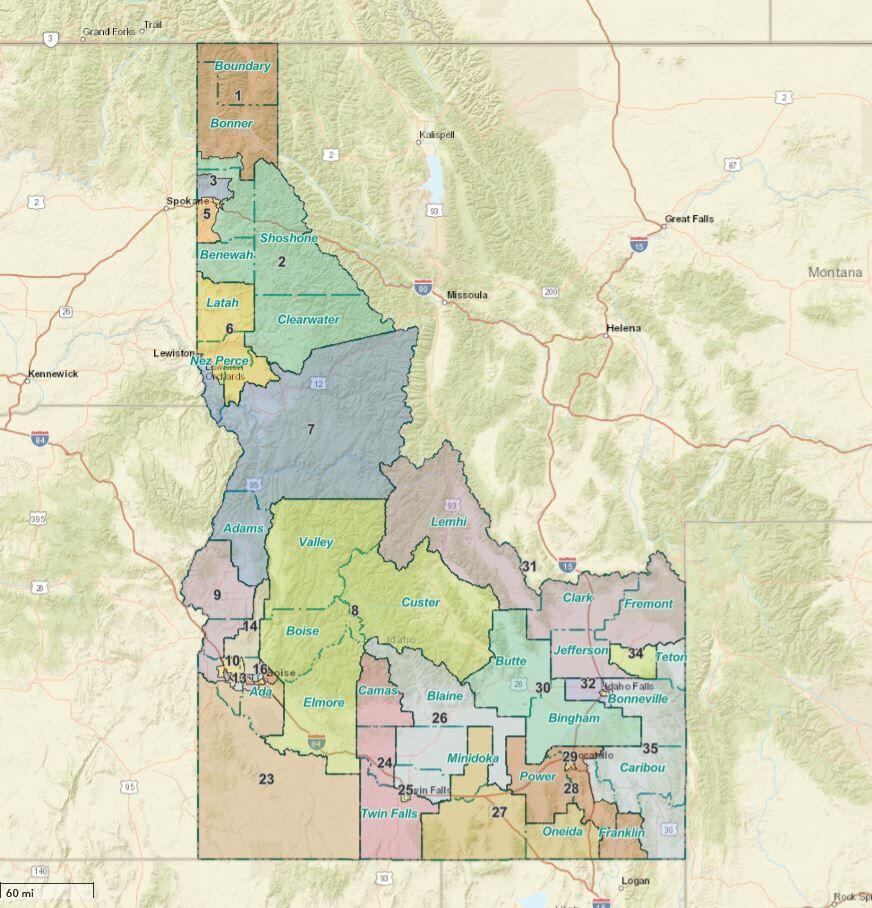 For the last decade, Blaine County has been in state legislative District 26 with Camas, Gooding and Lincoln counties. In the new map for legislative districts, Blaine County is grouped with Lincoln and Jerome counties—its neighbors directly to the south—in District 26. Camas and Gooding counties are slated to be in District 24 with most of Twin Falls County, minus the city of Twin Falls, which makes up its own district, District 25.
The commission started its work Sept. 1 to redraw the lines for Idaho's two U.S. congressional districts and 35 districts represented in the state Legislature in Boise. Redistricting is conducted at least once every 10 years, after a U.S. census measures changes in populations. It is required by constitutional law to ensure that elected officials in the U.S. House of Representatives and Idaho Legislature represent—in their respective bodies—approximately the same number of people. In Idaho, it also aims to not divide counties.
Over the last decade, Blaine County has often had direct representation in Boise. Each legislative district has two representatives and one senator in the Legislature. In the Republican-dominated Legislature, District 26 is currently represented by three Democrats—Reps. Muffy Davis and Sally Toone, as well as Sen. Michelle Stennett, the Senate minority leader. Davis and Stennett are from Blaine County, while Toone is from Gooding County.
The population of District 26 was approximately 46,000 in 2020, including Blaine County's population of approximately 24,300. The district's population is now about 6,500 people short of the state's target size of 52,546, the number that would give equal representation to each legislative district. That figure is about 12.3% short of the goal. In the redistricting process following the 2010 census, the population of all districts was within 5% of the established ideal size. The composition of the new District 26 would be about 2% from the ideal population of 52,546.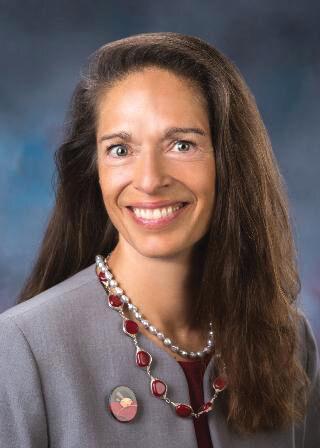 Stennett—a Ketchum resident who was part of a group charged with appointing the members of the Commission for Reapportionment—said she thinks the commission "did a very thorough job." She said she anticipated that District 26 would change because populations have shifted and grown in Idaho.
Soon, Stennett, Davis and Toone will have to determine whether they will seek re-election to new two-year terms in the November 2022 elections. Candidates must file for the elections by March 11.
Stennett and Davis will remain in District 26 but would likely be courting a different set of voters. Toone will have to decide whether to run in her new district. Stennett—who is serving her sixth term in office—said she has not yet decided whether she will seek re-election.
"I'll have to take a good, hard look at what that looks like," she said. "I just have to be thoughtful about it and make a choice."
As for whether the redistricting will harm or help the minority Democrats, Stennett said she would be "grateful if the numbers stayed the same." Currently, Republicans hold 28 of the 35 Senate seats and 58 of the 70 House seats.
On the federal level, Idaho's 1st Congressional District currently ranges from southwest Idaho all the way north to Boundary County and the Canada border. Idaho's 2nd Congressional District includes the entire southeast and central part of the state, ranging into Ada County and parts of eastern Boise.
Republican Rep. Russ Fulcher represents the 1st District, while longtime Rep. Mike Simpson, also a Republican, represents the 2nd District, including Blaine County.
Though Idaho has been one of the fastest-growing states in the nation, it did not gain enough population from 2010 to 2020 to gain any seats in Congress.
The map adopted by the commission resembles the current configuration. One draft map the commission considered carved out all of southwest Idaho—including all of population-heavy Ada County—into one district. In that scenario, all of eastern, central and northern Idaho—including Blaine County—would have composed a second district.
The Commission for Reapportionment includes three former politicians who are Republicans and three public servants who are Democrats. To be approved, a redistricting plan has to be approved by two-thirds of the commission—or four of the six commissioners.
The commission has 90 days from its start date to complete its work, which is now mostly done. The panel's final goal is to have the new districts approved by the Supreme Court and in place before the filing period for candidates in 2022 primary elections opens on Feb. 28.
While the work of the commission is scheduled to be fully completed before the end of this month, court challenges to the plans could delay final implementation, officials have noted.