A new subdivision has been proposed to provide affordable housing for working-class Blaine County residents, with three-bedroom, two-bathroom homes starting at $210,000.
But, there's a catch—the subdivision isn't in Blaine County. It's just west of the county line in Camas County, off U.S. Highway 20 and Princess Mine Road.
George Maurtua, a real estate advisor working for Engel & Völkers Sun Valley, is teaming up with Washington Federal Bank and other partners to recruit homeowners for the subdivision.
The subdivision is near Camas Creek and was originally platted in 2005. Two homes were built by 2008, but further construction was halted due to the real estate crash and economic recession that ended in 2009.
A decade later, Maurtua said he wants to restart the long-dormant project. Two more homes have been constructed recently.
Maurtua has ambitions for more and considers the pent-up need for affordable homes for workers in Blaine County who commute from outlying cities like Fairfield and Shoshone, including Latino residents and their families. The commuting time to the Camas Creek subdivision is shorter, but it's still a 30-minute drive from Bellevue and a 40-minute drive from Hailey.
He will hold an open house about the project at the Community Campus in Hailey on Tuesday, July 2, at 6 p.m.
"We're going to present it to the community," Maurtua said. "It's about improving lives."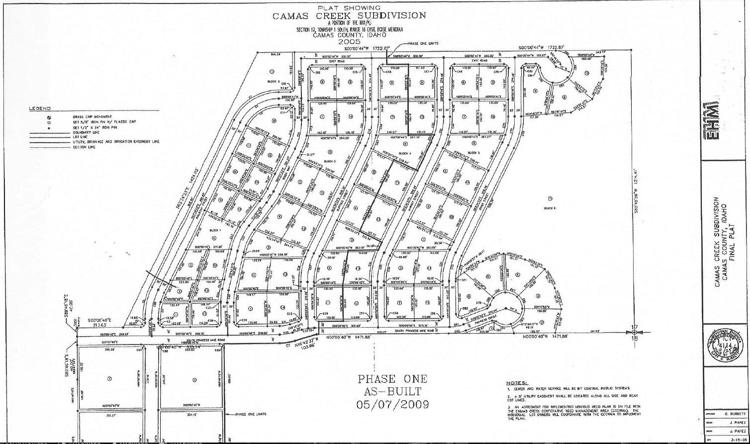 Maurtua said the first phase of the development will include 31 lots, though more will be available in a subsequent phase. He sees a 10- to 15-year buildout that will include construction of common areas and a community market. The subdivision is on the south side of U.S. Highway 20, just north of Camas Creek, and is adjacent to four commercially zoned lots to the west. It has underground utilities, on-site sewer and a community well.
Maurtua is listing vacant lots for sale starting at $30,000, and is working with builder Frankie Martinez of FMTZ Construction LLC to create spec homes in the subdivision. The homes will feature three bedrooms, two bathrooms, a two-car garage and ample yards. They will be spaced far enough apart to afford privacy, and he said school buses will come to transport children to schools in the Camas County School District.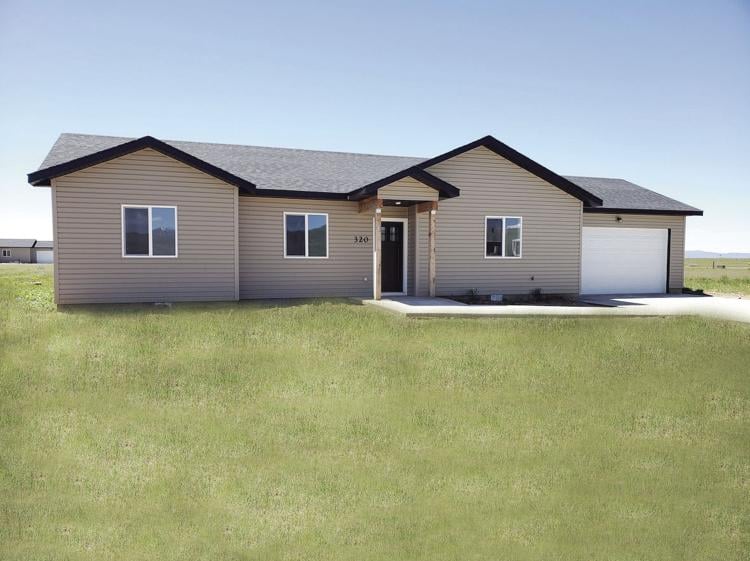 For prices ranging between $210,000 and $240,000, Maurtua said, the homes will be cheaper than similar homes in Hailey and Bellevue. As comparisons, Maurtua cited a two-bedroom, one-bathroom home in Hailey of 1,189 square feet listed for $300,000, a three-bedroom in Hailey of 1,242 square feet listed at $305,000, a three-bedroom in Hailey listed at $310,000 and a three-bedroom in Bellevue listed at $359,000.
In the Camas Creek subdivision, Maurtua said a typical $220,000 home with a 30-year mortgage and a 4.5 percent interest rate would require a $1,114 monthly mortgage payment. He said that can be defrayed by qualifying for
the USDA's rural development loan program, which lowers the monthly payment through a subsidized loan.
"This is something so needed in the community," he said. "I'm trying to facilitate because everybody deserves a home."
He said the homes can be built quickly in a matter of months, and he intends to start construction in 2019.
The subdivision is a five-minute walk from Camas Creek and has easy access to hunting and fishing areas in Camas County, as well as the Soldier Mountain Ski Area.
"They're affordable homes, where people can buy and have a low payment," Maurtua said. "[High monthly payments] strangle people. The working-class people, people that don't earn so much, they can't afford that."