As U.S. the military departed Afghanistan, ending a 20-year engagement, opposition Taliban forces took control of Kabul on Aug. 15 and have been in control of the country ever since, cutting off departures from the country for U.S. citizens and their allies. ABC News reported on Thursday that Taliban senior officials include a "who's who" of men designated by the U.S. and U.N. as terrorists, including key members of the Haqqani network, a militant group responsible for many deadly attacks during the Afghan War.
On the eve of the 20th anniversary of the 9/11 attacks, U.S. Marine Corps veteran Brian J. Von Herbulis spoke with the Mountain Express about his experience as a commanding officer in Afghanistan, and how the evacuation of U.S. forces and its allies may have gone differently.
Von Herbulis, or "Von," as he is known, deployed to Afghanistan three times from 2005 to 2011, spending a total of 19 months in the country during America's longest war. His final deployment was as a commanding officer of Marine Special Operations Company D, Special Operations Task Force - West in the Helmand and Farah Provinces.
"As someone who lost Marines in combat there, it has been difficult, to say the least, to observe and attempt to make sense of the current situation and perceived outcome in Afghanistan," Von Herbulis said. "The last 20 years came at great expense of life, limb, sacrifice, and treasure. There is no doubt that military operations and the geo-politics related to Afghanistan were extremely complex. But frankly, I am appalled at the lack of leadership and accountability on display over the past few weeks."
Von Herbulis said many who served in Afghanistan knew long ago that a large-scale military presence and extensive U.S support for the government of Afghanistan had to come to an end.
"But it didn't need to end this way," he said. "As the beacon of hope around the world, the United States of America must do better."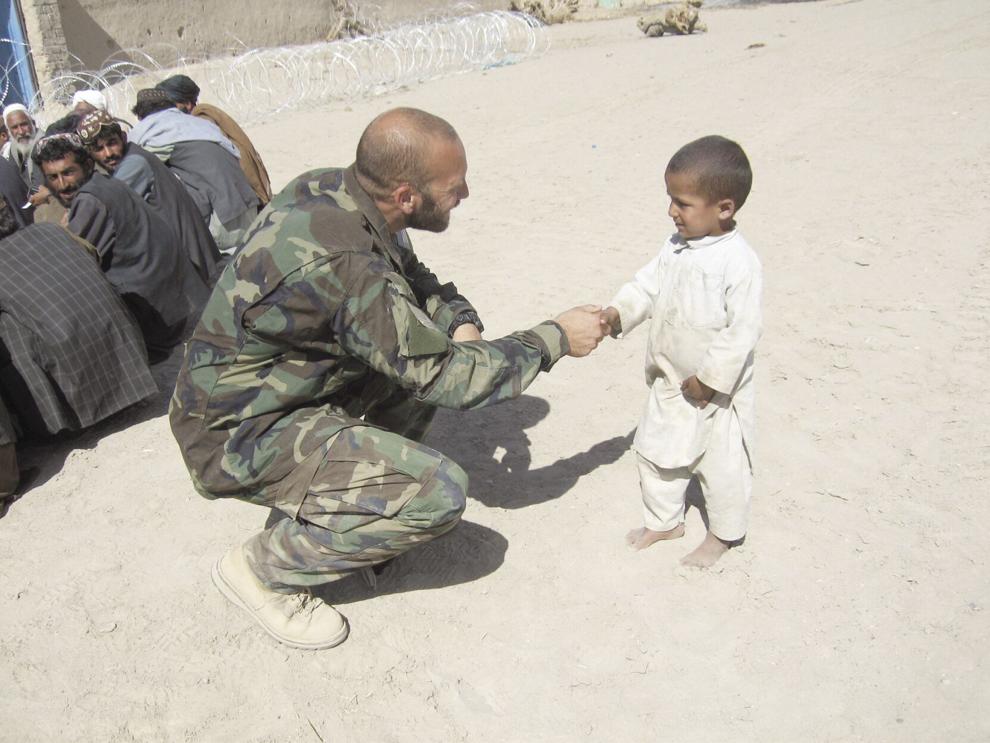 Von Herbulis said despite the recent Taliban takeover of Afghanistan and the perceived outcome of the U.S. evacuation and Taliban victory around the world, he does not regret his service there in the military.
"I still say to all who served and sacrificed in Afghanistan and their families, it was worth it," Von Herbulis said. "I would do it again because I got to answer a calling of duty to serve and sacrifice alongside fellow Americans from all different backgrounds and branches of service. We stood shoulder to shoulder, faced our enemies, and supported the Afghan people. At great cost and sacrifice, we brought hope that only the United States of America can bring. We served with honor and kept the fight overseas."
Von Herbulis said U.S. military troops worked closely with the Afghan National Security Forces, who were expected to eventually take over security of the Afghan government.
"There were certainly cultural differences, tribal nuances and expectation management considerations when dealing with the Afghan National Security Forces," he said. "In most cases, the Afghan soldiers we trained and served alongside were willing to dedicate their lives to defending the Afghan people and their government."
Multiple news sources have reported that the Afghan National Security Forces surrendered quickly to the Taliban as U.S. forces prepared to leave the country.
"It was a worthwhile endeavor but was destined to face numerous challenges when management was primarily left to the Afghan government," Von Herbulis said. "In many cases, our military personnel forged relationships with our Afghan interpreters. They were vital to our operations. Those who served in this capacity did so at tremendous risk. Friendships were often formed between U.S. troops and the Afghans who supported our operations."
Von Herbulis said he is deeply concerned about the U.S. decision to leave Afghanistan without retaining a "residual force" for the purpose of counter terrorism operations.
"Without an intelligence network on the ground there, we have created a national security risk to the U.S.," he said. "The age-old adage that 'perception is reality' appears to be the case with our haphazard exit from Afghanistan. If we would have conducted a systematic withdrawal from a position of strength, we could have extracted every U.S. citizen and Afghan with a Special Immigrant Visa and avoided the chaos that ensued in front of the eyes of the world."
Von Herbulis now works as director of strategic initiatives for Higher Ground, a nonprofit based in Ketchum that serves wounded veterans through recreational therapy. From the perspective of his civilian post, he envisions a continued need for U.S. military actions to defend others around the world.
"The drums of war and the need for those willing to defend our nation, our allies, and those oppressed around the world will certainly come about again," he said. "I can only pray we haven't lost the commitment of those currently serving, our youth, and our allies around the world because of poor leadership and the inability to exit Afghanistan with dignity."