A committee in the state Senate this week will decide whether to advance a bill that would significantly tighten the requirements for ballot initiatives brought by Idaho citizens.
Senate Bill 1110 would require signatures from 6% of voters in each of Idaho's 35 legislative districts to get an initiative on the ballot; current law requires the signatures of 6% of voters in at least 18 districts. Under both existing law and the new proposal, initiatives require the signatures of at least 6% of all voters statewide.
A "record" number of people—upwards of 100—signed up to testify at a hearing for the bill in the Senate State Affairs Committee on Wednesday, according to Chairwoman Patti Anne Lodge, R-Huston. No decisions were made at the hearing.
Supporters of the bill say current law does not give sufficient representation to the state's smaller or more rural counties. At the hearing Wednesday, the bill's sponsor, Sen. Steve Vick, R-Dalton Gardens, told the committee that an initiative could theoretically get on the ballot right now with signatures from just four of Idaho's most populous counties.
"Urban voters and rural voters have different interests in many cases," Vick said. "I think it's important that we have that broad spectrum of support for an initiative before it gets on the ballot."
Critics of the bill say it would make it significantly more difficult for Idaho citizens to take action on issues the Legislature has not addressed, as happened in 2018 when voters approved the expansion of Medicaid through a citizen-brought ballot initiative; some critics have also suggested the bill would give disproportionate power to rural voters, as a lack of approval in just one district could shut down the effort.
"Fortunately or unfortunately, urban centers do have more people than rural centers," said Sen. Michelle Stennett, D-Ketchum. "But if you expect to have an equal [share] from each, you're actually weighing rural over urban. … I just feel that it has made it much more restrictive in what many would argue is already the most restrictive process in the country."
Public testimony in the meeting was largely in opposition, with more than twice as many testimonies opposing than supporting.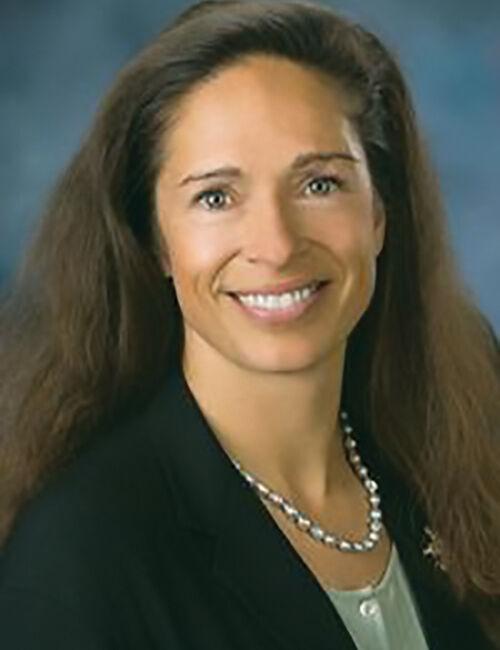 Richard Durrant, a farmer who testified in favor of the bill, compared the current process to only taking soil samples from one small portion of his field, rather than collecting samples from throughout the field.
"This bill will provide opportunities for all of the citizens of the great state of Idaho to have input on the initiative process," Durrant said.
Testifiers opposed to the bill included William Esbensen of the Idaho Citizens Coalition, which spearheaded a stalled effort earlier this year to get a medical marijuana initiative on the ballot.
"This is a state that doesn't like big government, and yet the government is so big it wants to silence the majority," Esbensen said. "The polls show medical marijuana is going to pass if we get the signatures."
Other testifiers against the bill included representatives from Conservation Voters for Idaho and the League of Women Voters of Idaho. In her testimony, Hollie Conde of Conservation Voters for Idaho argued that making the process more stringent would ensure that only "organizations with deep pockets" can reach the required number of voters.
"Making an already difficult process harder serves no one," Conde said. "A high bar to clear in Boise is an equally high bar for Bonner's Ferry. It does not equalize the playing field, nor amplify rural voices."
Testimony was scheduled to continue Friday.