Sun Valley Resort officials previewed the public launch of the resort's new Broadway chairlift on Bald Mountain on Thursday morning, with a small-scale ribbon-cutting at the lift's base in the ski area's Cold Springs canyon.
The event—attended by media members and other invited guests—was the first step in Sun Valley's unveiling of a long-awaited expansion into a section of Baldy it calls Sunrise. However, most skiers and riders will have to wait one more day before they can ride the Doppelmayr high-speed quad chairlift. On Saturday, Dec. 12, they will have the opportunity to cruise down an extension of the Lower Broadway run to the lift's base station.
Peter Stearns, director of mountain operations, cut the ribbon under bright sunshine. Tim Silva, the resort's president and general manager, rang a celebratory bell and gave a speech thanking Stearns, Doppelmayr and others involved in the project.
"It's been a good, long while and Peter Stearns and his mountain staff have done a tremendous job," he said. "It's a beautiful installation."
Silva also thanked the owners of the resort, the Holding family. He highlighted the family's "continued unfailing support" for the resort.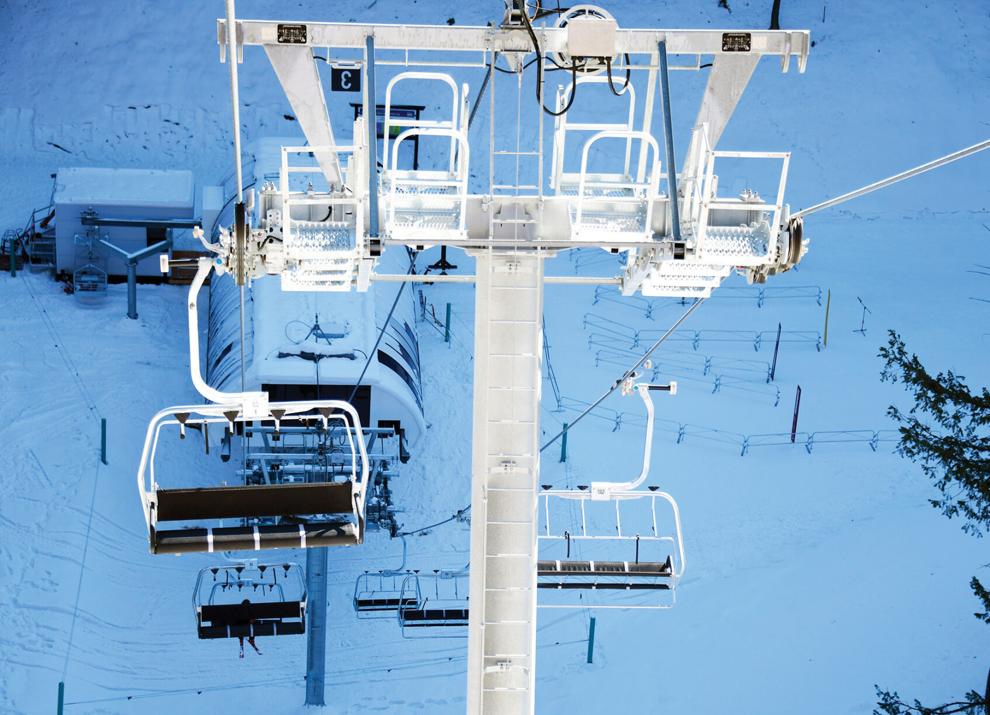 "That's the secret sauce. That's what makes this place work," he said.
The resort has installed the new lift to serve the expansion area southeast of Seattle Ridge and to bring skiers out of the Seattle Ridge area. The lift has replaced the oldest operating chairlift on Bald Mountain, the Cold Springs two-person chair. It ascends 1,582 feet from a point at the bottom of the extension of Lower Broadway up to the Roundhouse restaurant, where skiers and riders can access the rest of the mountain.
The resort has not yet announced plans to open any of the 380 acres of new expert terrain in the Sunrise area. Officials have stated that Sun Valley will open the area when conditions allow.
The long-awaited expansion and lift project has been in development for years. It was formally announced in 2017.
The resort also has lifts running and trails open on both the River Run and Warm Springs sides of Baldy. Go to www.sunvalley.com—or the new Sun Valley Resort app—for more information.
The Seattle Ridge area is scheduled to open on Saturday, served by the Seattle Ridge and Mayday chairlifts. Bald Mountain's sister ski area, Dollar Mountain, is also scheduled to open Saturday.