With a winter storm dropping significant snow in south-central Idaho, Sun Valley Resort is opening more terrain for skiers and snowboarders on Bald Mountain.
On Monday, Dec. 13, the resort opened the top of the Warm Springs side of Baldy, with access to Upper Warm Springs and Upper Limelight to the I-80 cat track, which brings skiers and boarders back to the River Run side. The resort also opened Upper French Dip, an intermediate run in the Frenchman's area of the mountain.
Additional runs open on the River Run side of the mountain on Monday included: Upper College, Lower College, Mid River Run, Lower River Run, 42nd Street, Sunset Strip, Roundhouse Slope, Roundhouse Lane, and the Kinderspielplatz for children. The expert-terrain Sunnyside Bowl was also open, as well as the Shadyside terrain park on Lower River Run.
All of the runs were being served by the Roundhouse Express gondola and the River Run and Lookout Express chairlifts.
The resort stated that it plans to start operation of the Challenger Express chairlift on the Warm Springs side of the mountain on Tuesday, Dec. 14, as more terrain opens.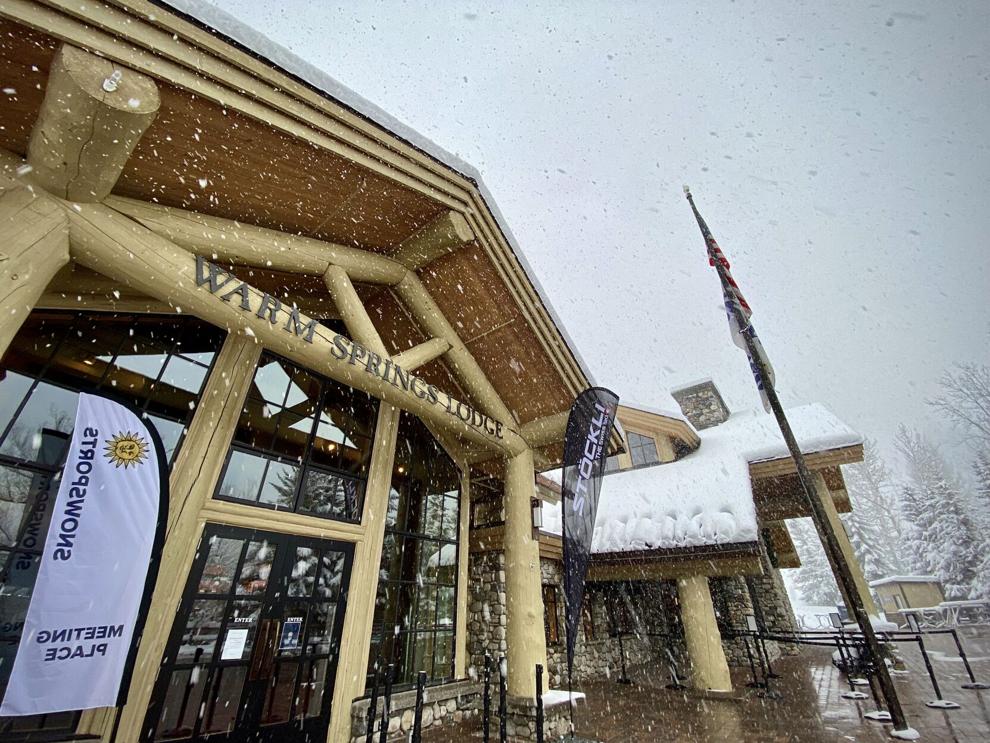 Plans to open more terrain have been facilitated by the fresh snow, with some 14-16 inches falling in the region since Saturday. Sun Valley reported 5 inches of new snow last night and heavy snow continued to accumulate into the day Monday.
The new snow augments some natural snow from earlier in the season and manmade snow on numerous runs. The resort reported having a 34-inch snow base at the summit of Baldy at dawn Monday.
Heavy snow was forecast to continue Monday into Tuesday. The National Weather Service predicted accumulations in the Ketchum area of 3 to 5 inches Monday afternoon, 4 to 8 inches Monday night and 1 to 3 inches Tuesday.
The resort is scheduled to open Dollar Mountain on Saturday, Dec. 17.
The Roundhouse restaurant on Baldy is also open for the season and is taking reservations, Sun Valley announced.
The resort provides updates on mountain conditions through its app and on its website, sunvalley.com.