With snow accumulating on Bald Mountain and ski season approaching, Sun Valley Resort has announced changes to its rules for off-hours uphill and downhill recreation on the slopes.
One major change this season is to the permitted hours of access during the winter ski and riding season, which is set to start Nov. 25. Off-hours recreationists are allowed on the mountain only from 5 a.m. to 8 a.m. and from 5 p.m. to 8 p.m. All off-hours users must begin their descents by 8 a.m. during morning use or 8 p.m. during evening use.
Previously, users had to start their descents by 9 a.m. during the ski season.
Each fall, the resort issues reminders to Wood River Valley recreationists and guests that limitations and rules are being enacted to keep both uphill travelers and downhill skiers and snowboarders safe, and to allow the resort's mountain staff to safely work on preparing the slopes for daytime operations. People recreating on Baldy are not only asked to follow specific regulations but to also follow designated routes and adhere to temporary closures.
Sun Valley's snowmaking and grooming teams are busy with slope construction, snowmaking and other work day and night, the resort stated. The new policy ensures that off-hours recreationists can enjoy the mountain while the mountain team safely prepares the slopes for opening at 9 a.m.
"The resort is implementing this change to ensure the safety of the uphill community while also ensuring an hour of uninterrupted grooming for the mountain team," the resort stated.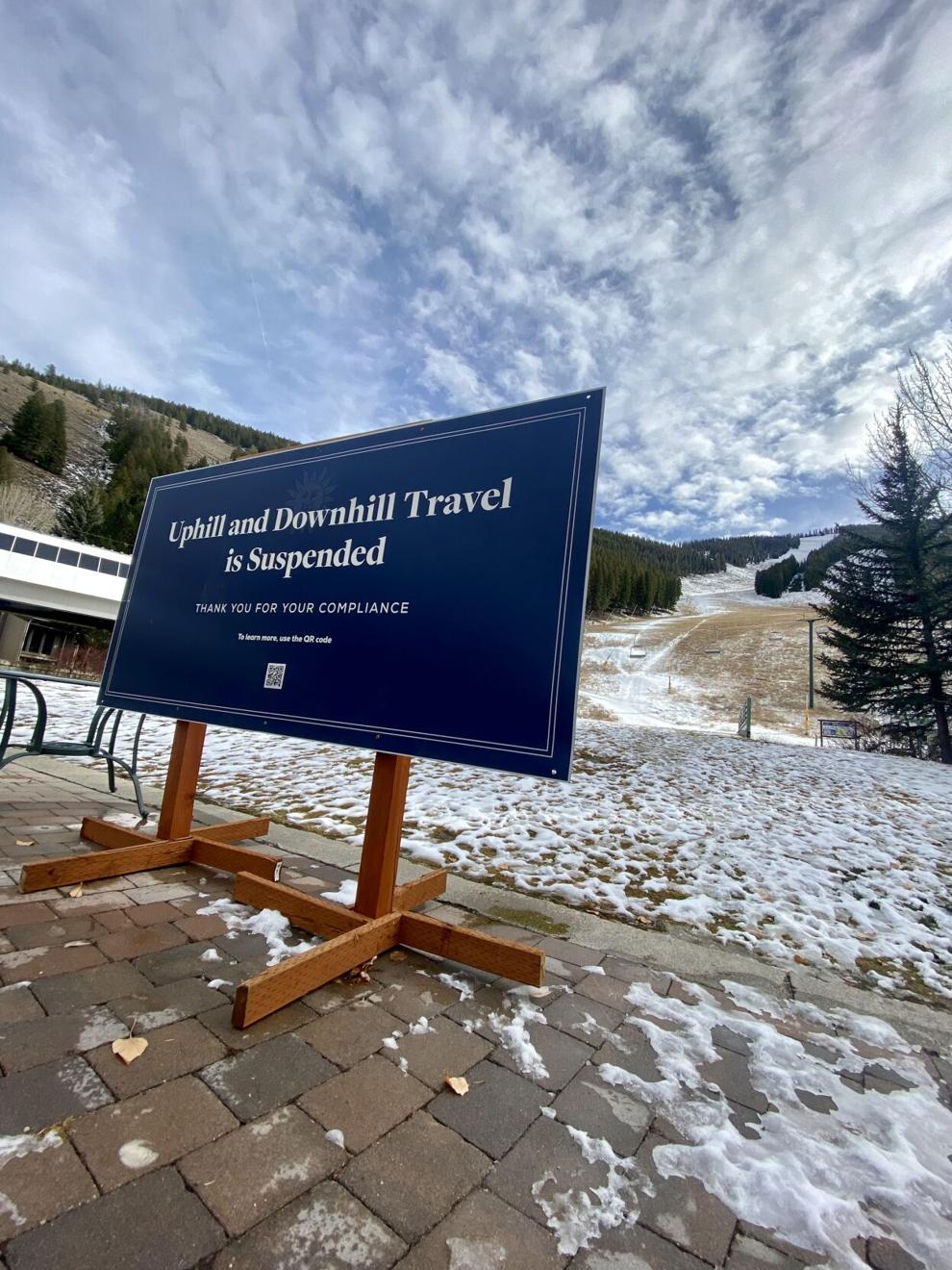 The hours of access might be adjusted and temporary closures might be implemented because of weather, special events, maintenance or other factors, the resort's policy states.
Signs will be posted at the River Run and Warm Springs base areas and uphill access points when closures are deemed necessary and to remind the public of any temporary uphill traffic restrictions.
The policy updates this season also include a new route from the River Run base area. It ascends Lower River Run to Sunset Strip and then follows Lower College and Upper College to the Lookout summit. The resort implemented the new route "after engaging with key community players and addressing the community's feedback from last season," it stated.
The resort has three designated routes for off-hours travel that are marked with illuminated path indicators. A second route from River Run goes up Lower River Run to Olympic Lane to the Roundhouse, and then follows Roundhouse Lane and Upper College to the top. The third route serves the Warm Springs side of Baldy. It goes up Lower Warm Springs to Maiden Lane, and then follows Flying Squirrel and Upper College to the summit.
Sun Valley Resort operates the ski area on Bald Mountain through a use permit from the U.S. Forest Service. The Forest Service and Bureau of Land Management own the ski area's land. The resort's uphill-travel policy—as well its downhill-travel rules—are approved by the Forest Service.
The rules for winter-season uphill travel also include:
Uphill travelers must follow the designated routes while going up and down the mountain.
People must stay on the sides of the trails while traveling both uphill and downhill during the designated hours and must not travel in groups wider than two abreast at a time.
Users must yield the right of way to—and stay clear of—ski-area machinery (grooming machines, snowmobiles and snowmaking equipment). "When encountering areas undergoing winch operations, users are required to re-route their path of travel to avoid potentially unsafe situations," the policy states.
Users must wear reflective clothing, a headlamp and a blinking tail light at all times.
Users must obey signs and adhere to trail closures.
Dogs and mountain bikes are prohibited on Bald Mountain from Nov. 1 through April 30.
Users are required to pack out all garbage.
"Users who are in violation of any part of Sun Valley's Bald Mountain uphill travel policy may be subject to removal and/or other penalties," the policy states.
Uphill travel on Bald Mountain increased in popularity last season, the resort stated, and it anticipates that trend will continue this season.
"These rising traffic levels present a significant concern with uphill recreationalists straying from the uphill policy," the resort stated.
"Guest and employee safety remained our top priority while crafting this year's uphill/downhill policy," said Peter Stearns, the resort's director of mountain operations. "After listening to the community, we decided to implement some changes that would benefit recreationalists while balancing the operational necessities of the resort.
"We are excited for the upcoming season and look forward to seeing everyone on the mountain."