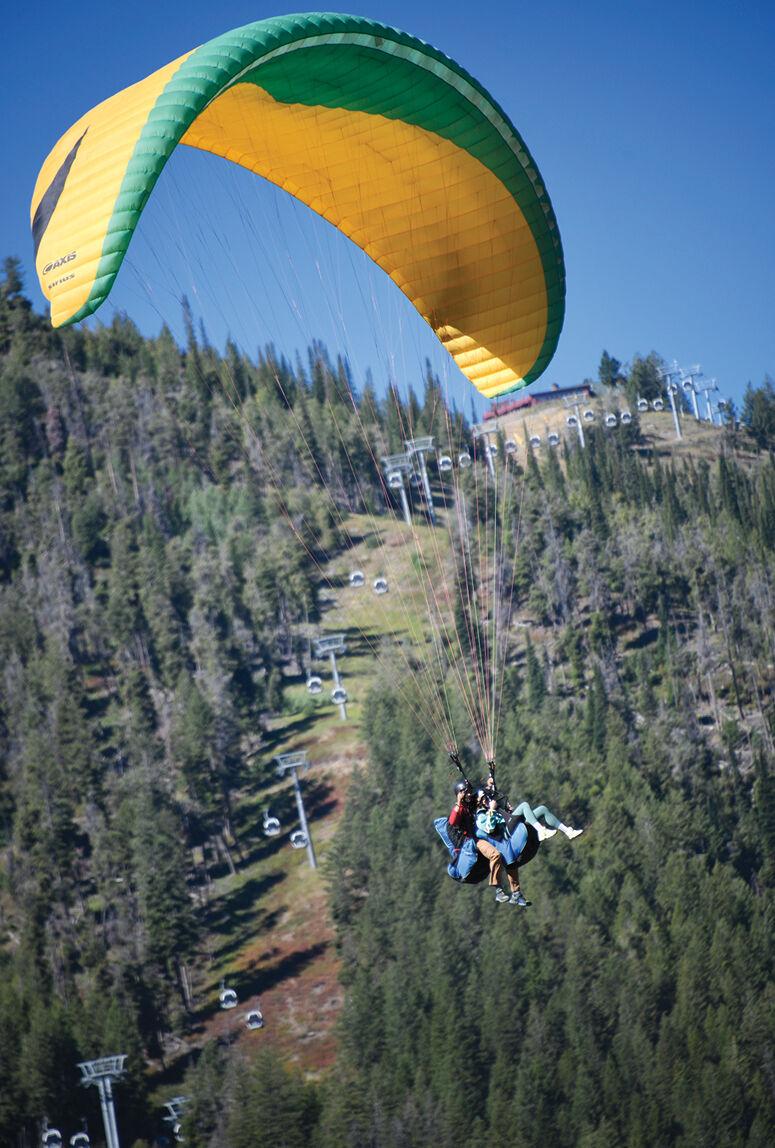 All commercial and recreational paragliding flights off Bald Mountain will be grounded starting on Dec. 1 due to increased insurance demands from American Insurance Group, according to Fly Sun Valley, a Ketchum-based paragliding outfitter.
That's unless Fly Sun Valley and a local club of recreational pilots, Sun Valley Paragliders Inc., can increase their liability policies from $1 million to $5 million, as required by Sun Valley Resort's insurer, American Insurance Group.
Fly Sun Valley—not to be confused with Friedman Memorial Airport's Fly Sun Valley Alliance—is the only fully insured and permitted paragliding operation associated with Sun Valley Resort. For more than 20 years, it has offered tandem flights, flight instruction and equipment sales in downtown Ketchum, according to owner and operator Chuck Smith.
The planned insurance spike prompted the Sun Valley Paragliders Club to launch a GoFundMe campaign last month, "Keep Baldy a Flying Site." The campaign had raised $4,620 towards the club's $15,000 goal as of Thursday morning.
Fly Sun Valley's flight instructors launch off Forest Service Land on Baldy and land on Sun Valley Company property, operating under permits from the U.S. Forest Service. To fly recreationally from Bald Mountain, pilots must be a current member of the Sun Valley Paragliders Club and pay a monthly membership fee, Smith said.
Both Fly Sun Valley and the recreational flying club have always been required to hold a $1 million liability policy to protect the interests of landowners and land managers around Baldy from claims related to recreational paragliding accidents on their property. But with American Insurance Group, also know as AIG, now requiring five times that—and without a new insurance agreement in place by December—it will be illegal for commercial gliding instructors and recreational gliders to access Baldy via the resort's gondola and lifts or land on Sun Valley Co. property, including the River Run parking area, Smith said.
"One would think that if we were to land elsewhere, not on Sun Valley Co. property, this absurd demand by AIG would be moot," he said. "Fly Sun Valley is a permittee with the U.S. Forest Service and has the legal right to operate from public lands. However, AIG has made it clear it will still make this demand, regardless if we landed elsewhere."
By press time Thursday, AIG had not responded to an inquiry from the Express about why the company is increasing minimum coverage requirements for sport flying.
Smith said AIG has not explained its reason for making the "unprecedented" demand. And Sun Valley isn't the only paragliding destination affected by the requested increase in liability coverage, he said--as the insurance provider for over a dozen ski resorts across the U.S., AIG's decision has hit several paragliding outfitters across the West, including operations based out of Telluride and Jackson Hole.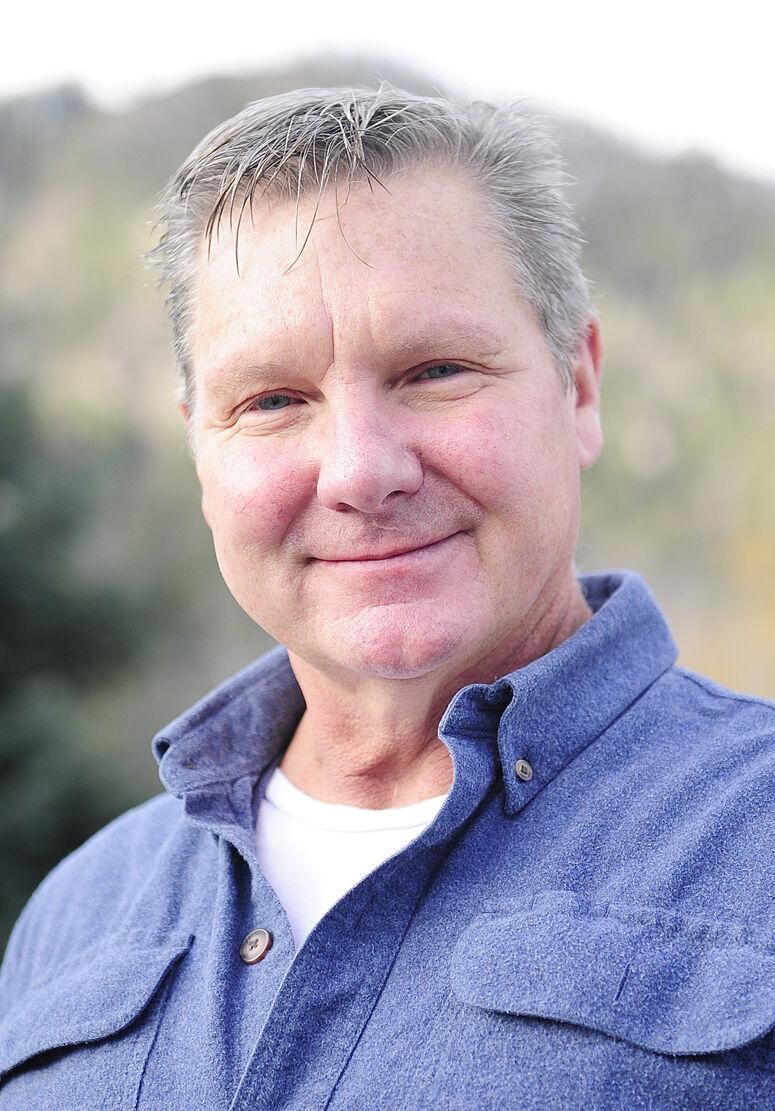 "AIG is informing the resorts that if that are going to allow paragliding to occur, those paragliding entities need to increase the insurance coverage that cover the resort," Smith said. "If they don't and the resort still permits flying to occur, then AIG threatens to cancel the policy they issue that covers the resort. AIG will not budge, and Sun Valley Company does not have much flexibility when the company that insures them tells them they have to raise our premium.
Smith said he believed that paragliding operations were being unfairly singled out, noting that there has never been a liability claim against a member of Sun Valley Paragliders. No landowners have been named in lawsuits related to flying accidents "in the 36-year history of paragliding in the USA," he added.
Few deaths and injuries have been attributed to sport flying in the Wood River Valley.
In April 2003, Ketchum paraglider Christopher Neuman, 29, was killed after he launched off Baldy, lost control and spiraled into the Big Wood River in Warm Springs. In April 2016, Bellevue resident Jordan Niedrich, 24, was killed in a speed-flying accident after crashing on the Warm Springs side of the mountain. (The sport he was practicing was a combination of paragliding and base jumping; unlike paragliding, it involved cruising close to the ski slope as he descended.)
Four other recreational pilots have been seriously injured in the past decade. In August 2012, British paraglider Guy Anderson launched off Baldy, planning to fly to Arco as part of the U.S. Paragliding World Cup route, but crashed in the Pioneer foothills north of Carey after his wing collapsed. He suffered critical internal injuries and was rescued two days later.
Three other local pilots were injured in 2017. In September of that year, a 36-year-old paraglider from Bellevue suffered a back injury after crashing into a house in Bellevue. In November, a 39-year-old speed flyer was critically injured after crashing into Della Mountain and a 52-year-old paraglider suffered serious injuries after his canopy collapsed above River Run Lodge in Ketchum, and he fell to the ground.
Still, according to the U.S. Hang Gliding and Paragliding Association, paragliding is just as safe as mountain biking, skiing and climbing.
"Out of all the recreational user groups that access and recreate on Baldy—skiing, hiking, bird watching, hunting, mountain biking, et cetera—paragliding enthusiasts are the only user group required to carry millions of dollars in insurance," Smith said. "The only one. Why is that?
Smith, a certified USHPA instructor, began flying paragliders in 1987 in the Swiss Alps and went on to use the lightweight, foot-launched aircraft as a descent tool for mountaineering activities in the Alps, Andes and Himalayas. A former U.S. National Champion and national paragliding team member, Smith began flying tandem, or two-rider, in 1991 when he was working as a test pilot for a paragliding and hang gliding manufacturer. 
He also serves as the club secretary for Sun Valley Paragliders.
"Sun Valley Company is supportive of both Fly Sun Valley and Sun Valley Paragliding and their operations, and does not influence AIG Insurance premiums or policies," Sun Valley Resort spokeswoman Sarah Mansfield said in a statement.