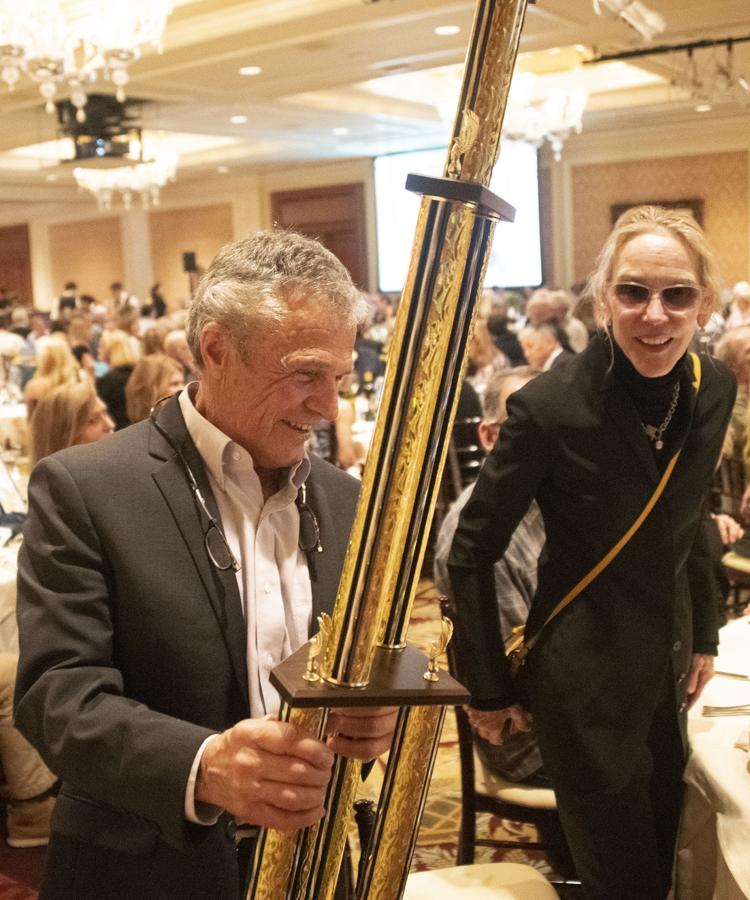 More than $275,000 was raised on Saturday to maintain Galena Lodge and its trail systems during the 24th annual Galena & the Trails Winter Benefit.
This year's event celebrating youth and the outdoors brought together 450 Nordic, hiking and biking friends. The evening at the Sun Valley Inn included a silent auction and drinks, followed by dinner, a live auction, the Stand for Galena paddle raise and dancing to the sounds of the High Street Party Band.
This year's benefit incorporated youth from throughout the community. The benefit invitation and centerpiece artwork were created by Wood River High School art students in collaboration with WOW! The Generosity Project. Members of the Sun Valley Ski Education Foundation Nordic Ski Team sold custom Nordic hats filled with gift certificates at the event. Guests appeared delighted to hear from high school athletes Eva Grover and Quinn Closser on the important role that Galena and the Trails has played in their lives.
Volunteer event Chairwoman Jenny Busdon and Blaine County Recreation District Executive Director Jim Keating presented a trophy to Nordic skier Bob Rosso, owner of The Elephant's Perch in Ketchum, for his decades of dedication and service to Galena Lodge and the trails.
"Bob Rosso has been a leader in trails for 50 years," Keating said.
Keating noted that Rosso won the first Boulder Mountain Tour in 1974 and joined the BCRD board in 1979.
"He was instrumental with making the bike path a reality," Keating said. "He helped save the Galena Lodge in 1994. It was a special honor honoring Bob."
Galena Lodge and the Trails, owned and maintained by the BCRD, "thrives today thanks to a gift from the Heinz Family Foundation and contributions from many generous donors," the district stated in a press release.