Idaho is moving into the second phase of Gov. Brad Little's plan to reopen businesses, the governor announced Thursday, giving local restaurants the go-ahead to reopen their dining rooms this weekend.
Starting Saturday, restaurants, gyms and hair salons can open their doors to the public provided they follow safety and sanitation protocols. Gatherings of fewer than 10 people will also be allowed, as long as social distancing measures are in place.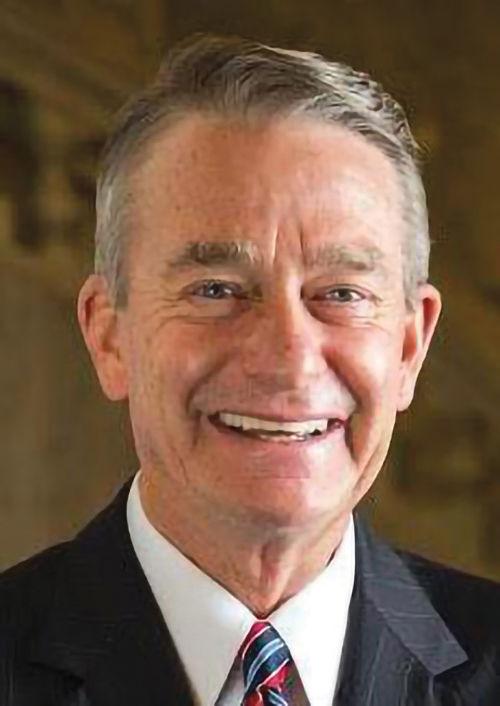 "We are better off in Idaho than elsewhere," Little said in a press conference. "Not because the problem doesn't exist, but because we're doing a good job of following social distancing and protecting our family, friends and neighbors."
The governor on Thursday also announced two new changes to Idaho's plan to reopen. Bars will be able to open May 30, two weeks earlier than originally scheduled, as long as the state does not see a spike in new COVID-19 cases. The requirement that out-of-state visitors self-quarantine for 14 days has also been modified so that only visitors coming from "places with community spread" of coronavirus must self-quarantine, Little said.
Still, he urged Idahoans to continue practicing social distancing measures when possible and to take extra caution.
"If people say, 'Yahoo, life's open again, we can go back to life as it was last summer,' that concerns me," Little said.
There were 2,342 cases of COVID-19 in Idaho as of Thursday afternoon, according to the state's dedicated coronavirus website, including 2,126 confirmed cases and 198 probable cases. Twenty-six new cases were reported on Tuesday and 27 on Wednesday—a greater number than had been reported on any given day since the end of April.
When asked about the small spike in cases by reporters Thursday, Idaho Department of Health and Welfare Director Dave Jeppesen said state health officials' focus is primarily on the severity of the confirmed cases and how hospitals are faring—that is, the number of people going to the emergency room with COVID-19 symptoms and the number of ICU beds available—rather than the overall number of cases.
"The question is not really the number of cases, it's the number of cases consuming healthcare capacity," Jeppesen said. "We feel very comfortable that the number of cases that are severe, that are requiring hospitalization, have been very steady and consistent over the past two weeks."
The governor's announcement confirming that the second phase of his plan would move forward on Saturday as planned alleviated some uncertainty for local businesses that have been closed to the public since March.
"We're super excited to reopen," said Karanyn Wurster, front-of-house manager at Rico's Authentic Italian in Ketchum. "Everybody's ready to come back."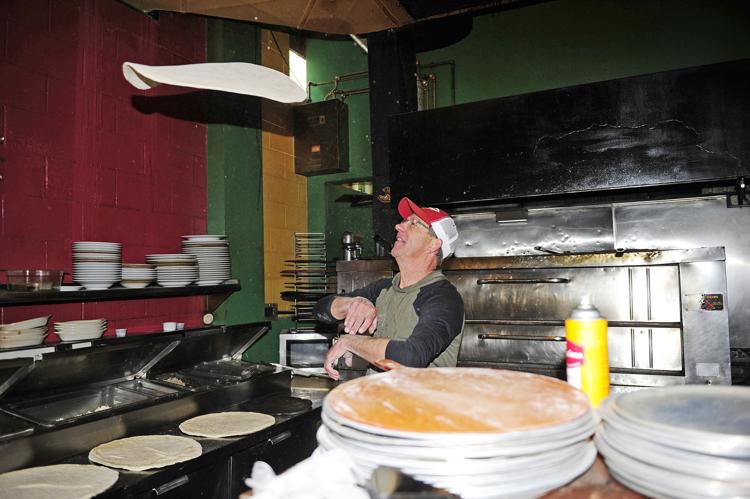 But as Wood River Valley restaurants prepare to open their doors this weekend, moving tables apart and power-washing kitchens, another question remains: Will customers be ready, too?
"As far as what my expectations are, those are up in the air," said Shaun Mahoney on Wednesday, as he geared up to reopen Mahoney's Bar and Grill in Bellevue. "I think people are still going to be a little tentative of going out. I'm hoping for the best, but we'll see. Every day changes in our world right now, it feels like."
Business has been down 75 percent at Mahoney's during the pandemic, he said, and he hopes that opening up the dining area will bring business up to at least 50 percent of what it would normally be at this time of year.
Like other Wood River Valley restaurants opening this weekend, the dining experience at Mahoney's will look different than before COVID-19 arrived in Idaho. The bar and grill has blocked off half its tables, obtained a secondary sanitation station and plans to limit tables to six people each. Staff will wear masks and condiments will be brought out by request only—then sanitized before the next use.
The state has published a list of safety guidelines for restaurants reopening their dining areas, though those guidelines—which include limiting the number of customers in the restaurant at one time, monitoring employees for COVID-19 symptoms and letting customers order ahead online or over the phone—are recommendations, not requirements.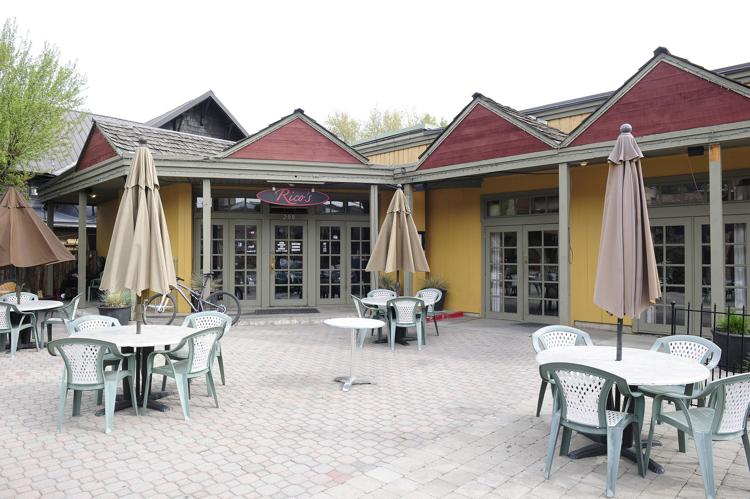 At Rico's, indoor and outdoor tables have been moved 10 feet apart, with especially spaced-out seating available to senior citizens who call ahead. The hostess stand will also be moved outside to the street corner, Wurster said, and customers will rely on menu boards rather than handheld menus. Employees will wear masks and gloves and their temperature will be taken before starting a shift.
Perry's restaurant in Ketchum hasn't experienced the same blow to business as some other restaurants in the valley, owner Keith Perry said, perhaps because about 40 percent of the restaurant's business before the pandemic was takeout to begin with. Business dropped about 65 percent the first week the restaurant was closed for dine-in services, Perry said. But last week, it was only about 8 percent lower than the same week last year.
"It's not like we're trying to reinvent the wheel," he said, referring to the restaurant's transition to takeout only. "And it's the slowest time of the year."
Still, Perry said, he's "excited and a little nervous" to reopen the dining area Saturday.
To cut down on customers lined up in the restaurant's lobby, Perry's is encouraging dine-in customers to call ahead to order and pay over the phone. Orders will then be brought out to the tables—half of which have been blocked off—with disposable plates and silverware. Staff will wear masks, and customers will be encouraged to enter and exit using different doors. Tables and seats will be sanitized after each customer leaves.
Sawtooth Brewery's two dine-in restaurants—the Tap Room in Hailey and the Public House in Ketchum—will also reopen to the public on Saturday, with half the number of tables as usual, masked bartenders and regularly sanitized shared surfaces. While the beer business has been as busy as ever, with a high demand for canned beer during the pandemic, the brewery's restaurant locations, like other restaurants, have seen lay-offs and slow business.
"It's been a touch better than I anticipated," co-owner Paul Holle said. "But it still pales in comparison to being open."
The brewery's full-time staff have since been rehired, with the help of a Paycheck Protection Loan from the Small Business Administration, and several employees who became sick with COVID-19 at the start of the outbreak have since recovered.
When the brewery's restaurants reopen this weekend, without bar seating, things won't be exactly the same as they were. The restaurants will likely function less as a social gathering place where customers happen to run into friends during a night out and more as a targeted dinner destination for families or roommates, Holle expects.
"It'll be a come-on-in-and-eat-with-those-you-live-with-or-are-with-all-the-time situation," he said.
Still, he's looking forward to seeing the brewery's regular customers again.
"We miss them," he said. "Even if they can't run over and give each other a hug, it'll be good to have them back."