The Ketchum City Council has opted to not fund a portion of the budget cut during last summer's allocations that would have paid for a street party following Ketchum's annual Wagon Days Big Hitch Parade in September.
City staff requested $10,000 to fund the live concert that has taken place in years past after the parade and keeps people in town a bit longer, creating more revenue for local businesses during the busy holiday weekend. The funding for the street party was cut last summer along with another event, the DockDogs canine aquatic competition.
According to a staff report attached to the street party funding request, the $10,000 requested would come from local-option tax revenue and would include a band and all that entails, including a stage.
In 2016, the council agreed to expand the Wagon Days budget, providing $14,700 for funding live music. In 2017, the council approved an additional $4,300 to cover live music for the 60th anniversary of Wagon Days. In 2018, the street party cost totaled $15,000, and in 2019 it had a price tag of $16,100, bringing in country up-and-comer Brandon Lay to play the concert.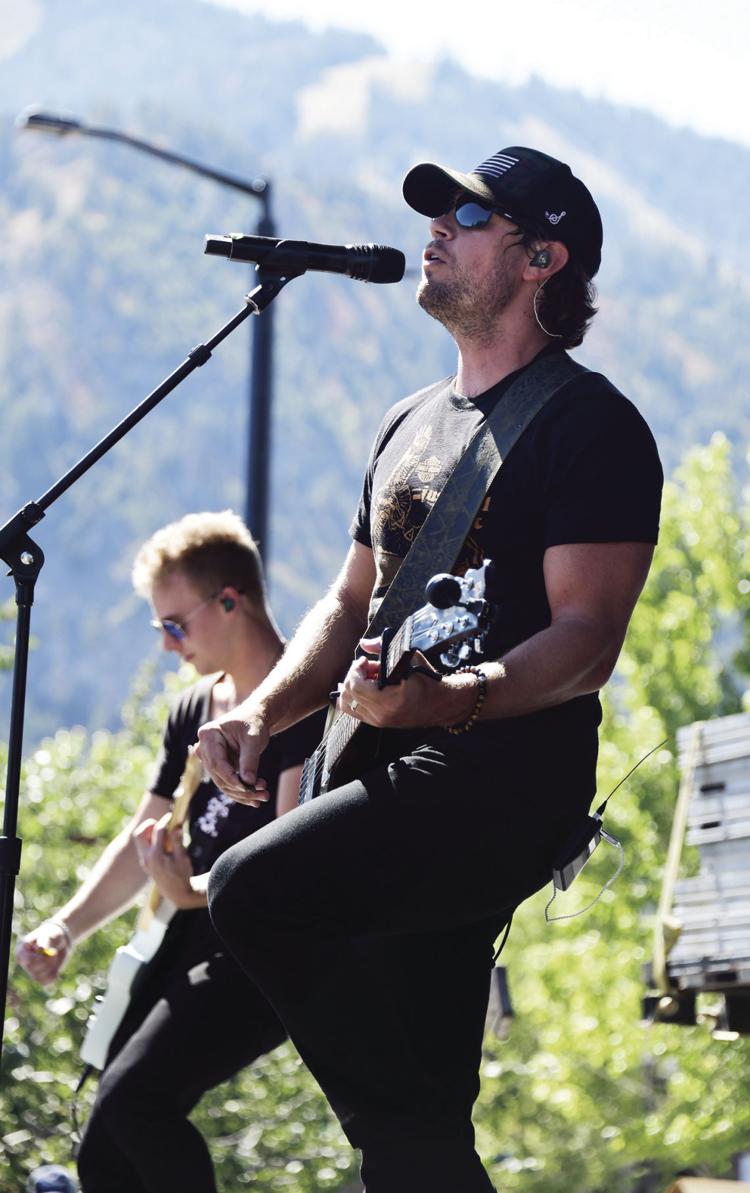 During a meeting Monday, however, the council was hesitant to fund the already nixed event, with some members adding that the city shouldn't be focusing all its financial resources on one huge event, but possibly consider hosting a smaller event at a different time of year that could draw a crowd for local businesses. In addition, some members suggested looking to partner with those businesses to host events, rather than having the city stuck with the full cost.
Councilman Michael David said he was worried about the "slippery slope" of returning funding to portions of the budget that were cut due to constraints, noting that the street party was not the only area of the budget that had to be trimmed down or eliminated.
Councilwoman Courtney Hamilton said that of the people she had spoken to about this funding request, none said the street party was the biggest draw for them during Wagon Days.
Additionally, Hamilton gave one specific example of where that extra LOT money could go: funding more environmentally friendly city equipment.
"That's something that I think is a more valuable asset in the long term for our community," she said.
Monday's agenda also included discussion and guidance from the council on procurement actions related to sustainability goals. Specifically, the city is planning to put out bids for a new work truck and a new industrial-size lawnmower and wanted the council's opinion on whether these bids should go toward more sustainable options such as an electric vehicle.
"This could be used as a tone-setter for future sustainability decisions," Bradshaw said.
The council unanimously opted to go the more sustainable route and directed staff to look at options currently available on the market.
"I think it's worth looking at the bigger picture and looking at all the possible things we could spend this additional money on, rather than just pinpointing one item," Hamilton said.