Ketchum leaders set their sights on addressing a severe shortage of affordable housing Tuesday evening, enacting one emergency ordinance and discussing other options to potentially boost the housing inventory.
City Council members voted 4-0 to immediately put into effect for 182 days a law to allow certain locally employed people and caregivers to occupy recreational vehicles on private property in all residential and tourist zoning districts in the city, subject to city approval of an administrative use permit. The ordinance is similar to one recently passed by the city of Hailey.
Currently, camping is not permitted in residential zones, though city officials have acknowledged that some people are already living in RVs in the city limits. Planning and Building Director Suzanne Frick told the City Council that the city gets numerous inquiries about whether local residents can use an RV for short-term housing and the city has to inform them that they can't. The new ordinance now allows the city to permit the use and to regulate it. People must complete an application for a permit and be approved by the city.
"There's a lot of people who I think would like to do this but are discouraged because they want to follow the regulations," Frick said.
Conditions to get a permit to temporarily live in an RV in the city include:
RVs must be on private property and cannot be in public rights of way.
RVs cannot be occupied more than six months in a calendar year, with no occupancy allowed from Nov. 30 to March 15.
The occupant must be either an Idaho resident who is locally employed, a caregiver for the household or a family member of the household. The city defines "locally employed" as a person who is dependent on the local economy for their livelihood. It does not include "remote or virtual work out of the area," the ordinance states.
RVs cannot be used as short-term rentals for stays of less than 30 days.
Sewage must be disposed on a regular basis at designated dump stations for RVs.
Only one RV is permitted per residential parcel with a dwelling.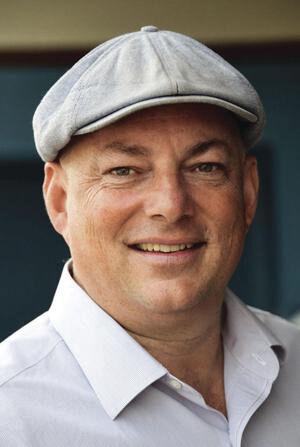 The situation is labeled an "emergency" because of "imminent peril to the public welfare and business due to a significant workforce housing shortage," the ordinance title states.
Numerous Ketchum businesses have reported worker shortages, as have businesses in other Wood River Valley cities. Signs posted at businesses, classified advertisements in the newspaper and display ads in the newspaper also indicate that numerous businesses—including many in the service sector—are trying to fill positions.
During the discussion, Councilwoman Amanda Breen asked why the ordinance does not allow local workers or caregivers to live in RVs in the winter. Other council members had similar questions. Frick said the city determined it would be too cold for someone to live in an RV in the winter.
In the end, the City Council and city staff agreed that the 182-day ordinance would serve as a trial of the program, and it could be reviewed before the onset of winter.
City Attorney Matt Johnson noted that codes, covenants and regulations adopted by homeowners' associations would trump the ordinance, meaning any approved bans on RVs in those associations would remain in effect.
---
City eyes ways to impact rental market
Mayor Neil Bradshaw, City Council members and city staff on Tuesday also discussed other options for addressing the housing crisis, including a draft ordinance to regulate short-term rentals.
One theory about the lack of workforce housing is that numerous long-term rentals have been converted into short-term, vacation-type rentals, presumably at higher daily rates—and greater profit.
Currently, managers of short-term rental units must get a business license from the city and remit to the city a 3% local-option tax. Compliance with obtaining licenses is low, city officials say, and enforcement is difficult. The city is likely losing up to $20,000 in LOT revenue in some months, city officials said.
Recently, Ketchum engaged outside firms to determine if it could implement greater enforcement or regulation. That research determined that the city had 906 short-term listings and 721 unique short-term rental units. The city also looked at regulations on short-term units enacted by the cities of McCall and Sandpoint, which have faced housing challenges, too.
Considerations for the regulation of short-term rentals include:
Requiring a fee-based permit that could allow regulation of units, requiring things such as smoke detectors, adequate parking and a designated contact person in the event issues or complaints arise.
Setting a limit on the number of short-term rental units in residential zones, a regulation that could—but not certainly—increase the number of long-term rentals.
Limiting the number of guests at a short-term rental, mainly to prevent disruptive parties.
A major consideration for the city is a 2017 law enacted by the Idaho Legislature that forbids a city or county from prohibiting short-term or vacation rentals. However, the law does allow a city or county to implement "reasonable regulations" to protect public health, safety and welfare. In terms of legality, regulations on such units are essentially uncharted territory, Johnson said, as the laws in McCall and Sandpoint have not been significantly tested in court.
"This is definitely an area very much in flux nationwide and very untested and unsettled in Idaho," he said.
Regulations implemented by cities could also face political opposition, Johnson said, if rental owners asked the Legislature to address the issue again.
In discussing potential regulations, short-term rentals being used for big parties has not been a known issue in the city, Bradshaw said.
City Council members expressed support for exploring a permitting process and ordinance but not immediately for setting limits on the number of short-term rentals or occupants. The permitting approach would allow the city to get more information and data on the rental sector, as well as to conduct better enforcement of existing requirements. Other regulations could be considered later.
In addition, pursuing an ordinance requiring permits and some levels of compliance for short-term rentals is considered legally less risky than limiting the number of short-term rentals, legal advisers told the city.
Council members agreed that such regulation would not likely have a significant impact on the housing market but would be another step forward.
"That's a good start," Councilman Michael David said.
In an earlier comment, Bradshaw summed up his view on the matter.
"The devil's in the detail on short-term rentals," he said, "but there's certainly something we can do."