Ketchum city leaders are looking to a well-established Colorado mountain resort to determine whether its policies and programs can offer some solutions to the acute shortage of workforce housing in the Wood River Valley.
George Ruther, director of housing for the town of Vail, accepted an invitation from Ketchum to speak to the staff, mayor and City Council about his town's success in recent years in adding to its inventory of housing units for local workers. In addressing the mayor and council via video conference, Ruther said Vail has had marked success on one front that Ketchum could consider: making direct payments to residential homeowners to place deed restrictions on their units so only people in the local workforce can live there.
Vail—as well as other mountain resorts such as Breckenridge, Colorado; Park City, Utah; and the ski areas of Lake Tahoe, California—share the same obstacles as Ketchum, Ruther said.
"We all have one thing in common, and that's housing challenges in our community," he said.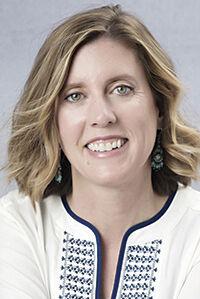 Vail built a city department dedicated to providing long-term workforce housing, Ruther said, and since 2017 added 162 deed-restricted housing units to nearly 700 units already in its inventory. The town is four years into a 10-year plan that calls for bringing that number up to 1,700 by 2027.
When Vail decided to tackle its housing shortage head on, Ruther said, the town moved him from the post of community development director to leader of a new Housing Department. The town created the Vail Housing 2027 plan—a concise, 15-page document—and subsequently adopted a set of policy statements.
One key idea, he said, was that "housing is infrastructure." In making that statement, the town departed from loose, time-constrained discussions about "employee housing" and "community housing," which scattered vague responsibility for solving the problem, and gave it focus.
Two more critical pieces, he said, is the notion that "funding is policy," and that creating housing requires partnerships with the private sector. Resort cities "can't build their way out of the problem," Ruther said.
In committing to taking responsibility for the matter and for funding housing programs, Vail started to make substantial progress, Ruther said. In following a three-part approach to establish goals, provide the means to pursue them, and to implement the methods to reach them, Vail is making headway toward adding more than 1,000 housing units to its deed-restricted inventory, which is managed by the Vail Local Housing Authority.
"The means is really about the money," Ruther said.
Vail uses taxpayer funds to support its housing programs and is investigating whether it might implement a new, specific tax for those programs.
One of Vail's hallmark housing programs is called Vail InDeed, which was started in 2017. At the time, a study revealed that Vail had more than 7,200 homes, but only 5,300 residents. They were living in either some of the town's 1,750 occupied homes or its approximately 700 deed-restricted units for local workers. The problem was clear, Ruther said: More than 4,750 of the homes were unoccupied, and when new homes went on the open market, about 90% of the time they were sold to owners who would not ultimately live in them.
The Vail InDeed program pays owners of residential units to place a deed restriction on their property that ensures it will always be occupied by someone who works in the area. The deed restriction requires that the occupant work at least 30 hours per week in Eagle County, where Vail is located. There are no income limits, there is no family-size requirement and there is no cap on the value appreciation an owner can attain.
For the deed restriction and assumed loss of value on the open market, the owner is paid 15% to 20% of the value of the property at the time. Vail has gained 162 units through the program—which are primarily condominiums or townhouses with two, three or four bedrooms in the town. That translates to homes for estimated 367 residents, Ruther said.
"We view these as real estate assets," he said.
Vail has been dedicating $2.5 million annually to the Vail InDeed program through funding allocated for capital-improvement projects, Ruther said. The figure could be raised to $3 million per year, he said.
The deed restrictions ensure the housing is for "another local," Ruther said, and that local buyers "aren't competing with someone on the East or West Coast." Investors or business owners can buy the deed-restricted properties, but someone working in the community must live there. The Housing Department conducts enforcement to ensure compliance.
Elements of the private sector have bought into the program, Ruther said. About two dozen established lenders are providing loans to buyers. Some business owners—who generally don't want to become builders—have bought properties for employees, he said.
Ketchum City Administrator Jade Riley, who met separately with Ruther and some Ketchum city staff, said Ketchum's next step is to create a "global housing strategy." Ketchum has limited resources, he noted, and is an "infant" in comparison to Vail when it comes to housing programs.
The mayor and City Council members showed support for addressing the crisis, beginning with initiatives to fund housing in its annual budget. As a starter, the city plans to set aside for housing $614,000 it is receiving from the federal government as part of the American Rescue Plan COVID-19 relief funding. The money would to go into a stand-alone line item in the city's next budget for special initiatives to be approved by the City Council.
"For me, the biggest point was housing is infrastructure," Mayor Neil Bradshaw said.
Councilman Michael David said he would like to investigate whether the city of Sun Valley would join Ketchum in developing a housing program.
Councilwoman Amanda Breen said the Vail InDeed program "sounds amazing" but noted that the city needs a broad strategy—that "there's not one solution."
Councilwoman Courtney Hamilton—who advocated for the presentation by Ruther—said "it's a really interesting program for our community" and that she wants to see the city get its vision "rolling."
Councilman Jim Slanetz said buying deed restrictions could be "a good tool," but asked that he wonders if its positive impacts might be too long-term. Hamilton noted that deed restrictions could have the immediate benefit of keeping a working resident in Ketchum, instead of selling a unit in the city to profit and moving to another area.
Ruther encouraged city officials to set clear objectives, to "be bold" and to "take risks."