Ketchum city leaders finalized a $687,000 contract for services with the Mountain Rides Transportation Authority on Monday.
In a 4-0 vote to approve a list of actions by City Hall, the City Council enacted the contract for the 2022 fiscal year, which started on Oct. 1 and runs through next September. The funding was previously authorized by the City Council in its approval of the city budget for fiscal year 2022.
The contract includes $527,000 for Mountain Rides' operations and services, and $160,000 as a one-time contribution for capital improvements.
Mountain Rides provides a range of transportation services to Ketchum-area residents. The Blue Route provides free bus service between the Warm Springs neighborhood of Ketchum, downtown Ketchum, Sun Valley and Elkhorn Village. The Valley Route links all of the Wood River Valley's cities, including Ketchum. The seasonal Red Route runs between the Elkhorn area of Sun Valley, parts of Ketchum and the River Run base area of Bald Mountain.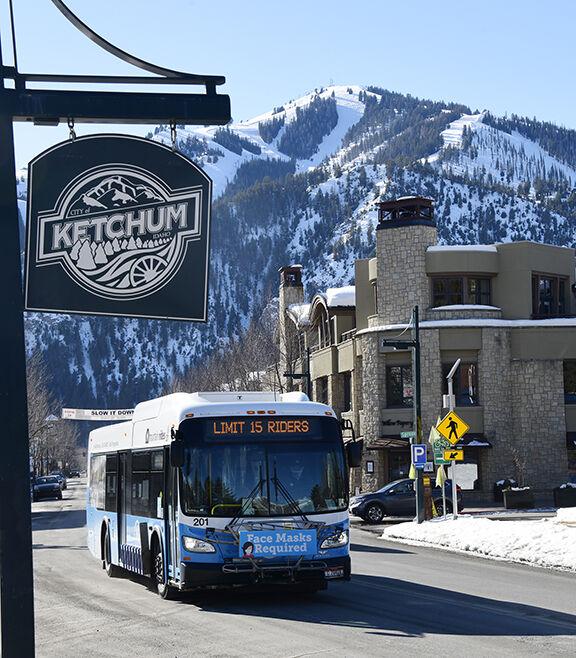 The contract will be paid for with local-option-tax funds. The city collects a 3% LOT on room sales (including both hotel rooms and short-term rentals), a 3% LOT on by-the-drink liquor sales, and a 2% LOT on general retail sales and building materials (but excluding groceries).
The city is authorized by the state to collect the taxes through a law that allows small resort cities to tax specific sales categories to offset in their budgets the financial impacts of hosting large numbers of visitors. The funds are used to support a variety of city services and projects.
The city also collects an additional 1% LOT that supports commercial air service for the Wood River Valley.