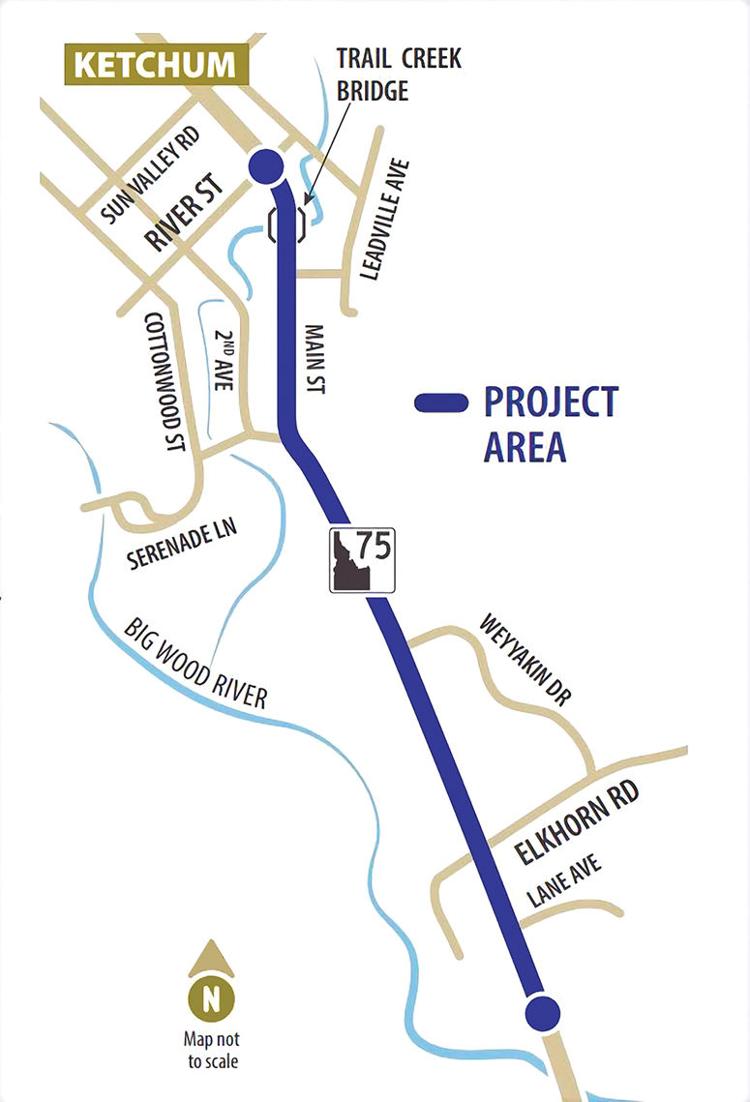 The Idaho Transportation Department is inviting residents to provide input on a proposed project to widen state Highway 75 south of Ketchum between Elkhorn Road and River Street.
According to ITD, growth and development have increased congestion on that stretch of road.
The department stated in a press release that the project would also involve rebuilding the Trail Creek Bridge and improving drainage and other infrastructure. Plans are scheduled to be finalized by 2022 and construction to begin in 2025.
Comments can be submitted until June 18 at