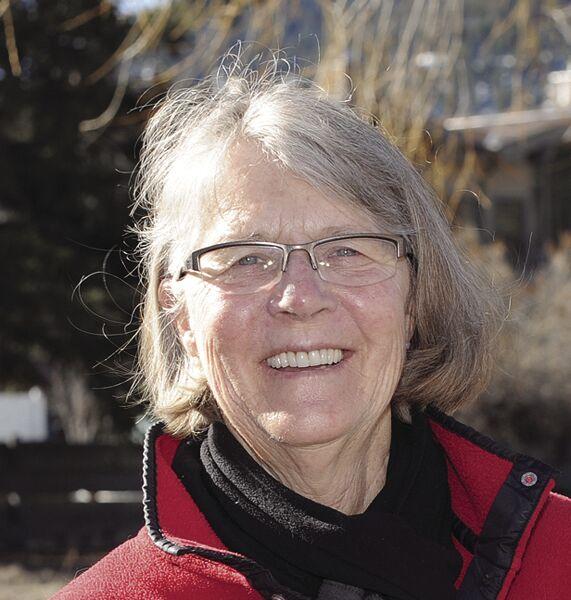 Ketchum city leaders expressed initial support Monday for investigating the possibility of establishing a real estate transfer tax to help fund community-housing projects.
At the invitation of Ketchum Mayor Neil Bradshaw, former state Rep. Wendy Jaquet and former Sun Valley Mayor Dewayne Briscoe presented the concept to the City Council. Together, they noted that getting the tax approved would be an arduous process—but one that could reap significant benefits for the community.
"It starts right now," said Briscoe, now a Ketchum resident. "We're ground zero for the community-housing crisis in this state."
Jaquet—a longtime member of the Idaho Legislature who lives north of Ketchum—told city leaders that the concept for the tax was outlined in a newspaper letter to the editor that she wrote earlier this year. Briscoe saw the letter and contacted her.
The tax could be a 1% levy on new real estate sales that would be borne by the buyer and would not impact sales agents' commissions, Jaquet said. It could be linked to Idaho's law allowing 23 small resort cities in the state to enact local-option taxes, she said.
First, though, the state Legislature would have to pass a law allowing the tax—a process that could take two years, provided it gained traction, Jaquet said. If the Legislature approved it, the tax would then have to gain 60% approval of city voters.
The transfer tax—which could raise millions of dollars—would likely need the support of real estate agencies and the Sun Valley Board of Realtors, Jaquet said. People employed in the real estate sector in the Wood River Valley have been active in supporting community causes, she said.
"They're really engaged in our community," she said.
Ketchum, Hailey and Sun Valley all implement local-option taxes approved by voters. Other cities among the 23 that could be involved include Driggs and Sandpoint. Cities interested in supporting the plan could share the costs of a lobbyist, Jaquet said.
Last year, real estate sales in all of Blaine County surpassed $1 billion, with significant totals coming from the three cities already collecting local-option taxes.
Briscoe said a real estate transfer tax has been used very effectively to support housing projects in Aspen, Colo., where he was formerly a part-time resident. That resort city now has about 40% of its 7,000 residents living in community housing, he said, and young people have settled there after years of being absent.
"The tax is a fair tax," he said. "It's only on the newcomer."
Gaining local support would involve convincing people that the housing crisis is affecting their quality of life, Briscoe said. The crisis has affected staffing in local health systems, the Blaine County School District and area restaurants, he said.
"A fire starts with a spark," he said.
Councilwoman Courtney Hamilton noted that the Legislature has generally opposed new taxes. She asked if the initiative might expose the existing LOT law to unwanted changes.
"That's something we have to explore carefully," Jaquet said.
City Council members voiced general support for taking the next step, which would likely be meeting with the Sun Valley Board of Realtors. The council agreed to have one or two members join Jaquet at the meeting.
Jaquet said she would also like to present the concept to leaders of Hailey and Sun Valley.