More than half a dozen business owners say they've been negatively impacted by the Ketchum City Council's decision to close Fourth Street to cars last month—and, soon, those grievances might land the city in court.
As of Thursday, at least two property owners have filed due process lawsuits against the city and its council members and two more businesses owners that have sent letters of intent to the city, the first step in filing a due process lawsuit or tort claim.
The closure, according to some business owners, has drastically reduced their clientele, with customers who do come in complaining that the "Road Closed" signage makes it difficult to determine whether the two-block area, closed to vehicular traffic, is safe for pedestrians.
At least one business owner says the road closure has impeded access to clients who utilize wheelchairs to get around. Without having parking in front of his shop to unload their wheelchairs, these clients have stopped patronizing his business altogether.
The owner of a dry cleaner says her business has plummeted because of the road closure, which makes it difficult for patrons who have large items, such as rugs, comforters and drapes, to find convenient parking.
The two-block closure between Walnut and Leadville Avenues has eliminated 12 parking spaces in an already congested part of town, business owners told the Idaho Mountain Express. Without them, grocery store shoppers headed to Atkinsons' Market often park on the street when lot in front of Giacobbi Square is full. Some in the area also worry about about pedestrians getting hit by cars, as drivers now use the alleyway between Walnut and East Avenues to get from Sun Valley Road to Fifth Street.
According to Molly McGary, who owns The Manor House, located on Fourth Street next to the alleyway, there are near-accidents daily, with pedestrians or cyclists crossing the alleyway as cars speed through to get from Sun Valley Road to Fifth Street, favoring the alley as a way to avoid the congestion on East Avenue.
"It's become a thoroughfare," McGary told the Mountain Express.
McGary opened her business, a bridal boutique, in October. In March, she, along with all the other business owners, closed their shops due to the pandemic. She reopened the store around the first or second week of June and on June 11 the city put rows of flower planters, and a "Road Closed" sign between the blocks of Leadville and East Avenue, and East and Walnut Avenue.
"I couldn't believe it," McGary said.
Coming off the COVID-19 closure, McGary called the decision to close Fourth Street, "absurd." McGary said that she attempted to give her public comment during the June 1 meeting, but was told she couldn't due to social distancing measures inside the council chambers. Instead, she livestreamed the meeting, watching as the discussion weaved through the technical aspects of the closure to a unanimous vote by councilmembers to close the blocks until at least Thanksgiving.
"And then boom, it was passed," McGary said.
According to the City Council's agenda packet for that meeting, no public comment was to be taken on the road closure decision.
McGary and other business owners along Fourth Street were all stunned by the city's decision, particularly after their shops had just opened up again following the forced coronavirus closure.
"It was a double whammy blow," said Jim Adams, who co-owns of The Crystal Healing Room with his wife.
The Adamses, whose shop opened in November, weren't even aware of the closure until after it had happened. Jim Adams says due to the lack of detailed signage, the city is confusing visitors and residents who are unsure if the road is closed due to a downed powerline, or construction or something of that ilk.
"They're diverting people away from us," Adams said. "It's an extra pandemic."
George Golleher owns both McGary's building and Adams' building. He said that the city is supposed to conduct several studies and assessments prior to any road closure, something he alleges it did not do.
"They've made it almost impossible to survive here," Golleher said of Ketchum's decision. He, along with some residents and nearby business owners, has begun calling the area the "Ketchum Autonomous Zone," a nod to Seattle's failed attempt to have an area free of law enforcement, during the city's protests against police brutality and racism.
Golleher initiated the handful of lawsuits against the city by filing first under his corporation, Bigwood Square LLC, which owns many of the properties, including Bigwood Bread Café, J. McLaughlin and The Manor House. Golleher's due process lawsuit also includes a second property owner, identified as 440 East, Inc. in lawsuit document, which owns the property at 400 East Avenue, 511 Fourth Street and 511 ½ Fourth Street. Steve Eich, owner of Steve Eich Antiques, initiated a separate but similar lawsuit with a letter of intent on Monday to the city from, claiming at least $150,000 in damages to his business since the street closed to vehicle access.
Eich's lawsuit has not yet been filed with the Fifth District Court, and Golleher's is only in its infancy stage in the legal system. Golleher says he would be happy if the city simply opens up the street again, but if not, he plans to file a separate tort claim for financial damages upwards of $500,000.
On Tuesday, Adams said he also filed a letter of intent with the city that day, telling the Mountain Express that he understands the council's thought process behind the closure, but says the city failed to enact it properly.
"We understand how this has worked in other metropolitan areas, but not here," Jim Adams said. "If they're trying to make the town more charming, they're doing the opposite."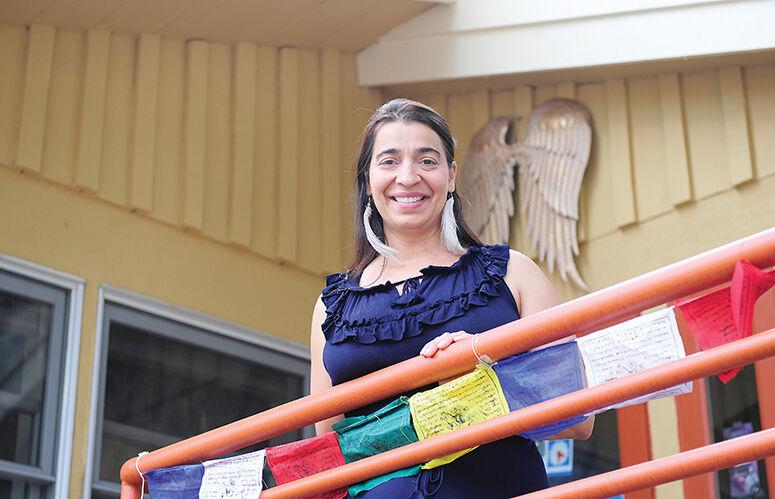 Ketchum mayor Neil Bradshaw told the Express in a Thursday email that the city was aware of the claims filed against it, but per advice by legal counsel, did not have a comment on pending litigation matters.
"We have heard from numerous people in the community who support the closure of Fourth Street," Bradshaw said in the email. "Community members are always welcome to provide their comments to the Mayor and City Council via participate@ketchumidaho.org. If someone would like more information, I encourage watching the June 1 City Council meeting where the closure and duration was discussed."
Tammy Adams, Jim's wife and co-owner of the store, says she had a meeting with Bradshaw after the street closed to discuss the closure's impact on her business.
"I feel like they're judgmental and trying to force us out of business and do what they want with this street," Tammy Adams said.
Eich, who filed his own lawsuit, said he has at least one customer that has stopped coming to his store because he is handicapped; without parking in front, the man couldn't make it into the store, Eich said.
"It's too difficult to get the wheelchair to the shop," Eich said.
Irma Batista, owner of Premier Cleaners, located across the street from Steve Eich's store on Fourth Street, says her clients face the same difficulty.
"People don't want to deal with this," Batista said. "They don't want to carry their stuff blocks."
This was likely Batista's last summer season, anyway, she said. Her building, along with two others on the corner of Walnut Avenue and Fourth Street, is slated for demolition in 2021 to make way for a mixed-use development. Between the pandemic and the street closure, Batista said she is having to consider shuttering her business earlier than anticipated.
"At what point will they say, 'Ok, this isn't working'?" Batista asked.
Although according to the city's agenda public comment was not to be heard on the matter, Batista wrote a letter, along with several other business owners in the area, imploring the city to reconsider the impacts that a street closure would have on her business.
"The already limited parking and closing the street on top of a pandemic will have a huge negative impact," Batista wrote in a public comment sent to the city on May 29. In her 20 years of business on Fourth Street, this has not been the only time her clients have been impacted by closures. Before 2019, the Ketchum Farmer's Market was located on Fourth, inconveniencing her clients on Tuesdays, when the street would close down for the vendors.
"Our customers did not appreciate the inconvenience, but we made it work," Batista wrote.
For McGary, who says she is lucky brides are still planning to get married, this has been an uphill battle.
"I am trying so hard to keep my doors open," McGary said.
As the business owners sat outside their shops, discussing the road closure matter, Eich received a curious window shopper who had made his way into the antique store.
"I'm not use to that," Eich said, chuckling as he rose from his chair to greet the potential customer.