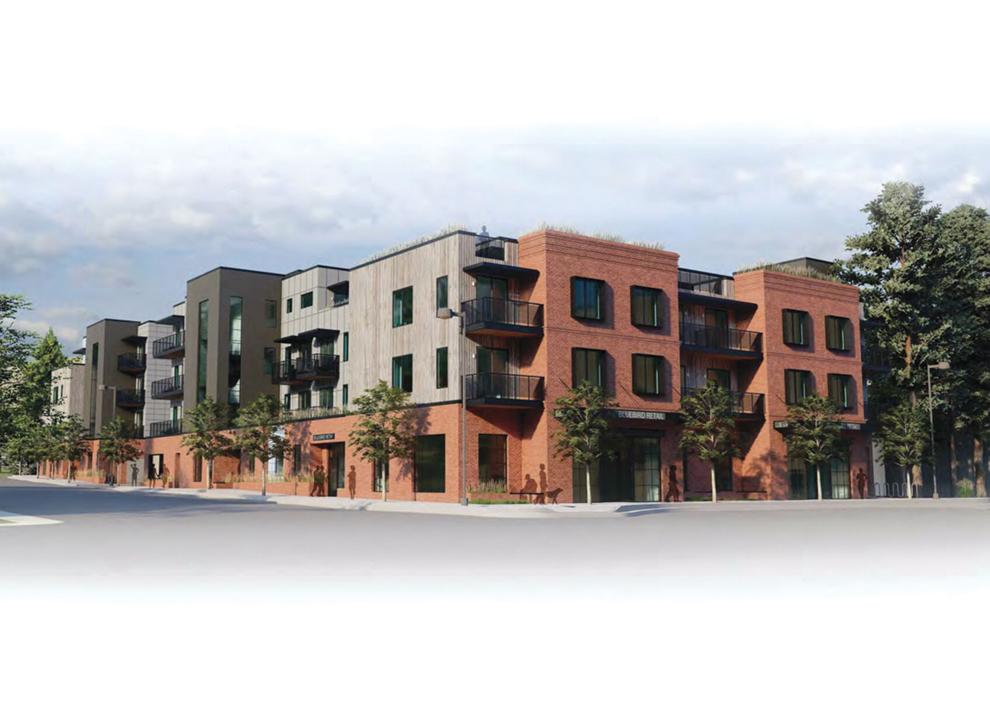 The Bluebird Village workforce-housing project in Ketchum took another major step forward on Monday when the City Council approved four specific elements of the developer's application package.
The favorable votes bring the long-debated project past most of the significant hurdles for approval, but some steps remain before construction planning starts in earnest.
Ketchum City Council members cast two unanimous votes Monday to advance the 51-unit project. On a motion by Councilwoman Amanda Breen, the council voted 3-0 to affirm the Planning and Zoning Commission's approval of the project's design, to approve a height bonus and to allow a fourth floor in the two buildings. Council President Courtney Hamilton recused herself from the discussion and vote because of a conflict of interest related to her employment.
The City Council also voted 4-0 to approve the first reading of an amendment to the zoning code that would change a mandatory 10-foot structural setback on the fourth floor of projects that are 100% community housing to an average setback of 10 feet. The Bluebird Village project design is based on approval of the code change, which requires three public readings before it is enacted.
"It's going to have such a positive impact on our community," Councilman Michael David said, referring to the project.
Breen said she is "really excited" about the proposed development.
"I think it's really going to add a lot of vibrancy," she said.
Mayor Neil Bradshaw issued words of strong support after the two votes.
"We need to build this as soon as possible," he said.
Several citizens spoke out against the project, including longstanding opponent Perry Boyle, a Ketchum mayoral candidate who has called Bluebird Village "a 10-pound bag of manure in a 2-pound bag."
Seattle-based GMD Development is working in partnership with the nonprofit Ketchum Community Development Corp. to develop Bluebird Village, which consists of two four-story buildings totaling approximately 68,000 square feet at 480 East Ave. For decades, the 0.6-acre site with two lots has been the headquarters of Ketchum City Hall, the Fire Department and Police Department. The Fire Department moved to a new headquarters last month. Other city operations are scheduled to move to a new facility later this fall.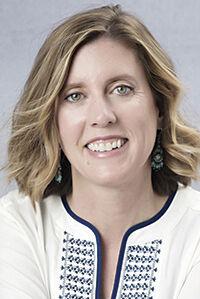 The existing City Hall building would be demolished and the city land would be leased for the project for up to 99 years. The city is providing the land and has reserved $1.4 million from its Housing In-Lieu Fund—funded with money collected from developers who pay the city a fee instead of building required workforce housing—to potentially assist in some expenditures. The Ketchum Urban Renewal Agency has reserved some $565,000 to potentially fund infrastructure work on the project.
Tax-credit financing being applied to the project mandates land-use restrictions that would require the development be maintained as affordable housing for at least 40 years. In the complex financing model, the Ketchum CDC—a nonprofit organization that works on revitalization projects in the city—would assume ownership after 15 years.
The two buildings—with maximum heights of approximately 51 feet and 49 feet—would include a combination of studio, one-bedroom, two-bedroom and three-bedroom units, ranging in size from about 460 to 1,100 square feet. The deed-restricted residential units would be built on three floors over ground floors that include offices, commercial spaces, 46 parking spaces and 133 bicycle spaces. The buildings would be connected by an enclosed, elevated walkway over the city alley dividing the site.
Amenities for residents include decks, storage lockers, a small fitness center and a rooftop community area.
With oversight, the project would implement a "local preference policy" that targets local workers at a variety of income levels based on the area median income at the time. Studios would have rents ranging from $619 to $881, with estimated maximum incomes ranging from $26,250 to $36,750. Rents for one-bedroom units would range from $662 to $984 for workers earning a maximum income ranging from $28,125 to $39,375. For two-bedroom units, rents would range from $843 to $1,181 for workers earning between $33,750 and $42,750.
The project takes advantage of development bonuses in city code for buildings that are 100% community housing, including a density bonus and a provision that it is eligible to reach a height of 52 feet.
On Aug. 10, the P&Z unanimously approved the design-review application for the project, as well as other pieces of the developer's set of applications. Ketchum code requires that the City Council approve building heights that exceed 48 feet and the fourth floor of buildings approved by the P&Z.
In presenting the project to the City Council, Dunfield said he has tried to address concerns expressed by neighbors of the site, numerous citizens and the P&Z. The process of developing the Bluebird project started in 2018.
"It's been a long road for us to get to this point," Dunfield said.
The developer said the 51 housing units, retail space and parking spaces will benefit downtown Ketchum.
"I truly believe it will be one of the most beautiful and attractive buildings in downtown," he said.
In a public hearing, Boyle objected to the project and the cost to taxpayers, saying the city could have pursued better options for providing workforce housing.
"You are presenting Bluebird as if it's the only option we have for affordable housing," he said. "As you have done nothing else on affordable housing in four years, it is indeed the only option you have presented us."
Sue Dumke, owner of property adjacent to City Hall, said the project would significantly impact her residence, with light pollution and imposing bulk.
"I pray for Ketchum," she said.
John Melin, owner of the nearby business Ketchum Kitchens, said Bluebird residents would use up parking in the neighborhood and hurt businesses.
Five other people—including Ketchum firefighter Lara McLean and former County Commissioner Sarah Michael—spoke in favor of Bluebird Village.
"We need housing for all of our employees," Michael said. "Businesses are closing, and if we can get this built, I think we'll have a more vibrant Ketchum."
Councilman David said he believes the project is highly preferable to the existing City Hall building, saying it would be "a huge improvement, aesthetically and for the vibrancy of downtown."
Breen asked Dunfield to describe the qualification process for renters.
Dunfield said a "very professional" process would verify that renters meet the income requirements, which would be reviewed annually with issuance of leases.
Bradshaw said the city is developing its local-preference policy for renters. The policy can favor local workers but cannot fully exclude some other candidates.
"What we have here is an excellent product, and a much-needed product," Bradshaw said.
Breen said the long process of approval for Bluebird provided a better development in the end. She also criticized the dissemination of "untruths and lies" by some opponents about Bluebird Village and the vetting process for renters.
"This is not a project that's going to end up as some millionaire's ski locker," she said.
City officials must still develop a lease agreement for the site and discuss potential financial contributions, City Administrator Jade Riley said. Other procedural steps for the developer include obtaining a building permit.
Financing for the project is in place, Dunfield said in an interview Monday. However, some elements of the financing must still be finalized.
Dunfield said he intends to start construction next March.