The city of Ketchum has moved into its new City Hall on the west side of the downtown core, bringing to fruition a project that has been discussed for some two decades.
Last week, city officials completed the move of its administrative offices, Planning & Building Department and Police Department from the city's longtime headquarters on East Avenue to a new location at 191 Fifth St. W., at the corner of Fifth Street and Second Avenue.
The city moved the Fire Department from the East Avenue site to a new fire station on Saddle Road in late September.
Citizens and others needing to conduct in-person city business or attend city meetings will need to go to the new location. The City Council held its first meeting at the new location on Monday.
"This is a big step," Mayor Neil Bradshaw said at the meeting.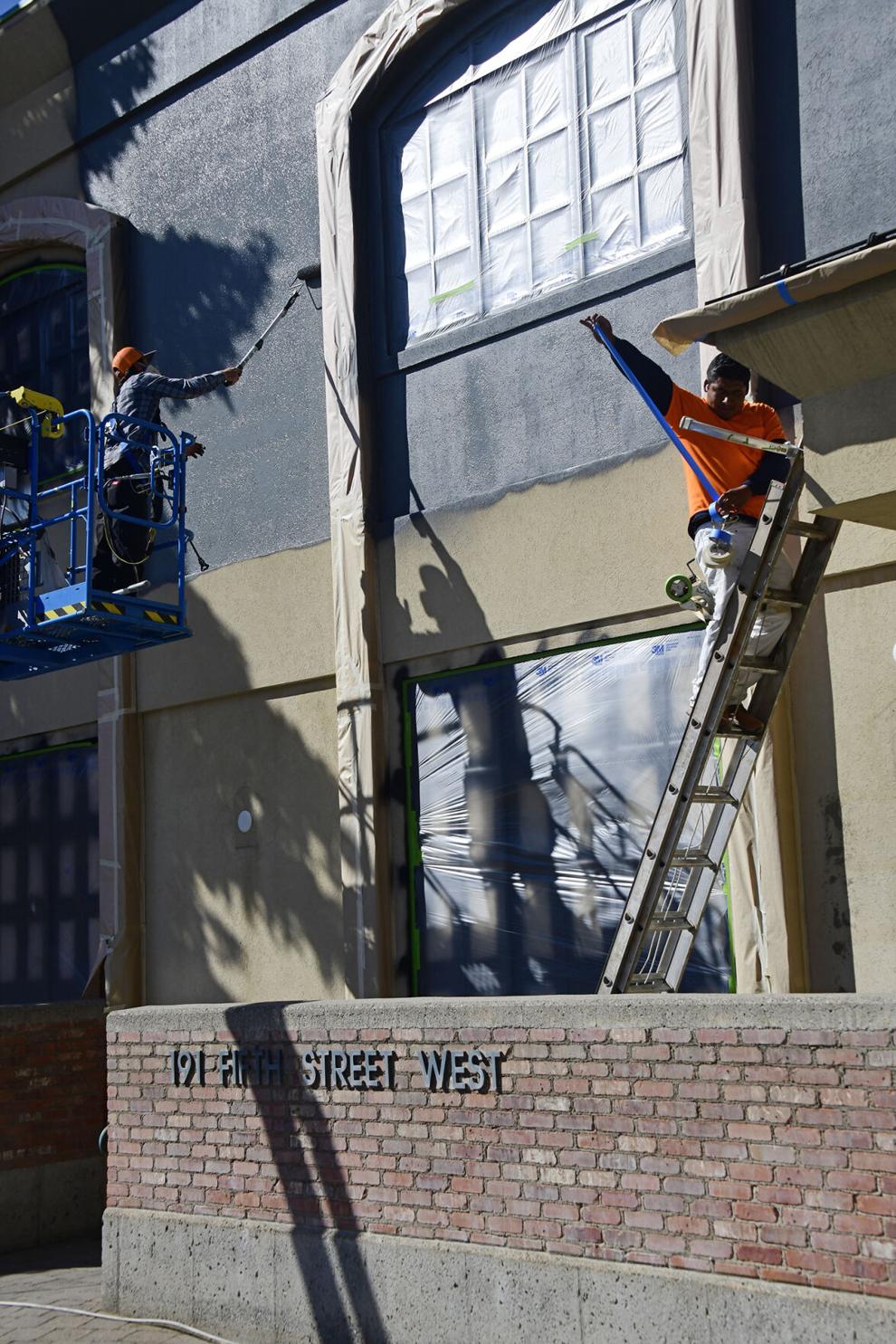 The project was a major initiative for Bradshaw after he took office in early 2018. The city bought the 11,246-square-foot office building at the Fifth Street site for $3.1 million in 2018. In December 2020, City Council members approved a contract with a consultant to design the first phase of remodeling the building, followed by work orders for the project.
The first floor of the building includes a reception area with seating, a conference room, a public meeting room, and a reception area and offices for the Police Department. Administration, finance and Planning & Building Department offices are on the second floor, and community service offices are on the third floor.
The building—which formerly housed a mix of offices and medical practices—is significantly more modern than the city building on East Avenue and has ADA accessibility. The remodel project included adding modern technology for staff and meeting rooms. The East Avenue building—a former car dealership—had long been deemed inadequate for the Fire Department and Police Department, and its layout and aging condition were ultimately deemed unsatisfactory for most city services.
"Our department is very happy with the new offices," said Police Chief Jamie Shaw. "We now have windows and enjoy being part of the city team in a better shared space."
Currently, people who attend public meetings are required to wear masks, in compliance with the city's COVID-19 health order. Seats in the meeting room are spaced 6 feet apart.
The city is planning to lease the two-lot East Avenue property to the Ketchum Community Development Corp., which is partnering with a Seattle-based developer to build the 51-unit Bluebird Village workforce-housing project. The development plans have been approved by the city but other steps remain, including the approval of a land lease to the KCDC. If the project continues to move forward, the former Ketchum City Hall will be demolished.