The cities of Hailey, Bellevue and Carey have been placed under a heat advisory from noon until 9 p.m. Monday.
Residents in the Wood River foothills and the upper Snake River Plain can expect to see "dangerously hot conditions" with temperatures between 94 and 102 degrees today, according to the National Weather Service. Heat-related illnesses are more likely to affect those working or participating in outdoor activities.
"A person overcome by heat should be moved to a cool and shaded location. Heatstroke is an emergency—call 911," the Weather Service advised.
To stay cool, the Service advises the following:
Drink plenty of fluids.
When possible, reschedule strenuous activities to early morning or evening.
Check up on relatives and neighbors over the phone.
Take extra precautions if you work or spend time outside, such as scheduling frequent breaks.
Wear lightweight, loose-fitting clothing.
Stay in an air-conditioned room.
Anyone who believes a person or animal in a hot car is in immediate physical danger should call 911.
The Hailey Police Department received 10 calls about dogs locked in hot cars between June 6 and July 26, according to Hailey Police Chief Steve England. In most cases, the dog owners in question had parked for a short period of time to run errands and were given educational warnings.
"However, we are not above issuing citations if it's a serious enough offense," England said.
---
Eastern winds to transport smoke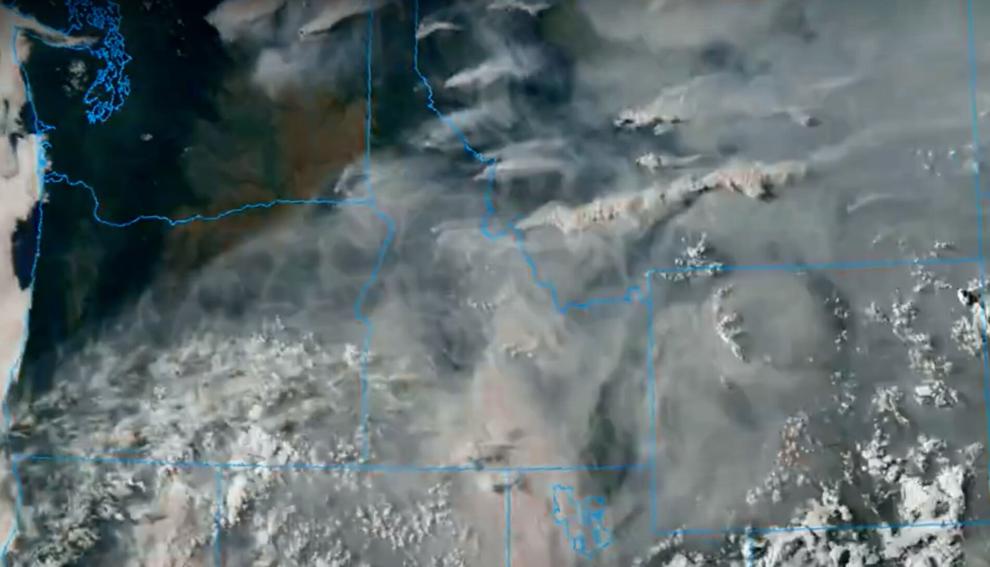 Over the weekend, smoke from wildfires in California, Oregon, Washington and southern British Columbia made air "unhealthy" in the Wood River Valley.
Around 6:30 p.m. Sunday, the Air Quality Index (AQI) reading from the Idaho Department of Environmental Quality's monitoring station at Ketchum's Ernest Hemingway STEAM School was 160. An AQI over 150 is classified as "unhealthy" for all people and reflects more than three times the amount of particulate in the air.
According to DEQ Smoke Analyst Sally Hunter, smoke concentrations in central Idaho should be the heaviest overnight and in the mornings before clearing in the afternoon.
"Conditions are expected to deteriorate [Monday] afternoon due to the transport of regional smoke into the area. Nocturnal drainage from [British Columbia] fires will affect the area tonight and into tomorrow morning," Hunter state in a Monday forecast.
Western-blowing winds will help keep smoke at bay, she said, but "as soon as easterly winds develop, conditions will rapidly deteriorate."