After weeks of closure due to the COVID-19 pandemic, many gyms and fitness facilities will open back up on Monday. But safety protocols implemented to limit the risk of coronavirus transmission under stage two of the state's reopening guidelines will change the experience—and likely restrict the number of clients from pre-virus levels.
Those considered "vulnerable" to the coronavirus, including the elderly, are recommended to remain in self-quarantine by state officials. Health-conscious people eager to get back in the gym could face a choice between risking infection or keeping fit and strong, which can boost the immune system response against infections.
"We believe the best defense [against COVID] is a great offense," said Hardcore Training Center owner Bill Nurge. "The nasty-19 isn't going away anytime soon and many of us, despite our best efforts, will eventually be exposed."
Nurge, who has a master's degree in exercise physiology, said studies indicate that the best way to bolster one's immune system and "vaccinate organically" is to decrease body fat and increase cardiovascular fitness. He is posting his safety protocols in advance of a Sunday "soft opening" that includes hand washing before and after workouts and using regularly disinfected weights and other training equipment at his Ketchum fitness studio.
"We have 2,000 square feet with lots of windows and fresh air for three clients at a time," Nurge said. "Anyone caught touching their face, coughing or sneezing in the air, or coming within 10 feet of someone will be sentenced to extra pull-ups."
Large facilities like the Wood River Community YMCA and Zenergy have more fitness equipment options, rooms and classes. They're posting more complicated and detailed protocols. Exercise bikes and treadmills will be widely separated, with some equipment removed to make space for social distancing.
"For now, at least, exercise classes will have to take place outside," YMCA Executive Director Jason Shearer said.
When it reopens on Monday, YMCA members and staff will be required to wear face masks and will get temperature checks before entering the building. Members will need to call ahead for a reservation to enter the building. Additional reservations will be required for swim lanes, treadmills, the climbing wall and classes. No towels or yoga mats will be provided.
For a full list of requirements and regulations, go the YMCA website at woodriverymca.org.
Zenergy in Ketchum will also open Monday and will take reservations for tennis, swim lanes and a limited number of group classes. Only 17 people at a time will be allowed on the cardio machines, with another 30 people allowed outside of the cardio areas of the gym.
"Signing up prior to arrival will not be required, so feel free to come to the club as normal if you choose," Zenergy states on its website. "If we are already at our maximum capacity, which we think will be very rare, you will have to wait until a space opens up or you can alter your desired starting routine."
During the first two weeks, there will be no personal training sessions in the gym, group sessions in Pivot, or Pilates sessions of any sort. Up to six people at a time will be allowed in the jacuzzi, with hair and nail salon appointments available. For more details, go to zenergysv.com.
Bigwood Fitness in Hailey will open Monday and also follow guidelines from the Idaho Governor's Office based on recommendations from the Centers for Disease Control and Prevention, co-owner Kenny Nelson said.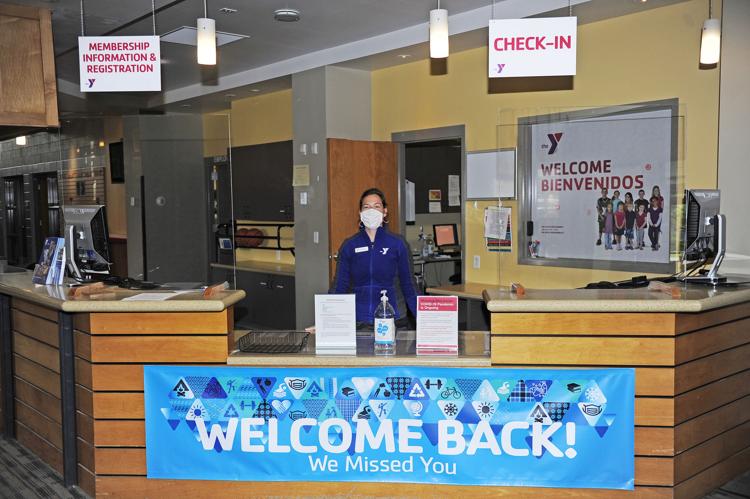 "We are currently formulating our own specifics and those will be posted throughout the gym come Monday morning," Nelson said. "Our classes will begin next week as well. We will make sure that all our members attending class use their spatial awareness [to keep social distancing requirements of 6 feet or more.] We will be posting to social media and our website as soon as we have it available."
Gravity Fitness in Hailey will open Monday under state protocols and limit entry to Copper Ranch residents, law enforcement, emergency first responders and health care workers, as well as club members who are paying for private sessions, martial arts or personal trainings.
"This…will allow us to get a feel for our new protocols designed to keep everyone safe, and give our staff time to implement these protocols, as well as give our true heroes in our community a chance to work out," the fitness center states on its website. For details, go to gravityfitness-tennis.com.
Blaine County Recreation District Executive Director Jim Keating, who serves on the Blaine Recovery Committee, has been following state guidelines for reopening gyms and camps. He said the BCRD's Fitworks adult exercise facility will not open until June 15.
"We are going to hold off for now and focus our energy on summer camps," Keating said. "It's a good thing that these gyms are taking a document from the state [from the Idaho Rebounds website] and working together to design the best strategies they can for reopening."