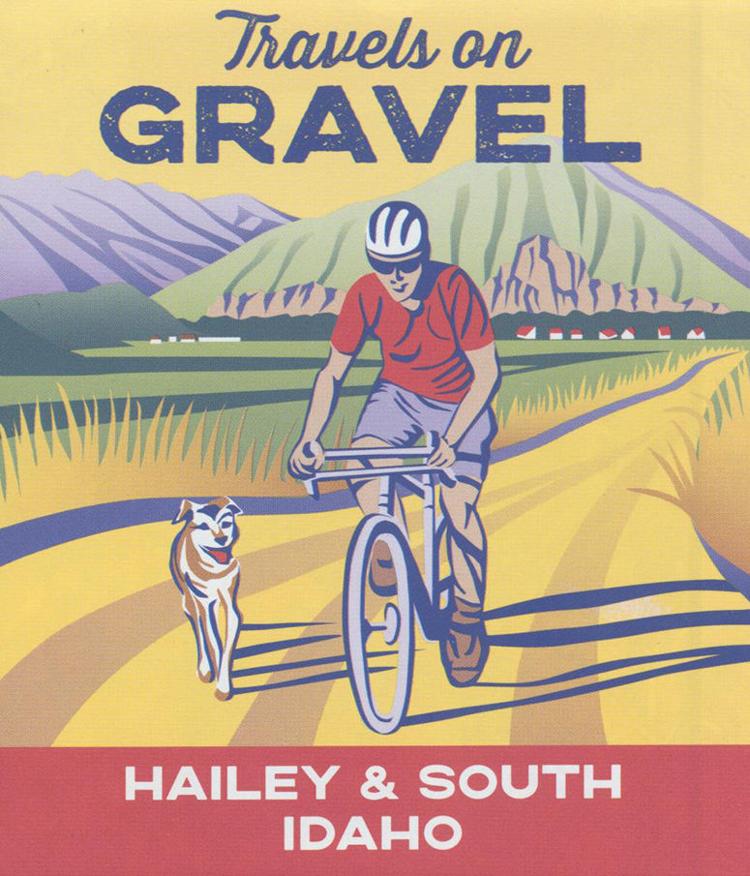 The city of Hailey took home an Association of Idaho Cities' achievement award last Thursday for its Gravel Grinder Map project, spearheaded late last year by local cartographer Evelyn Phillips and Community Development Director Lisa Horowitz.
"City Achievement Awards recognize the work of cities around Idaho that have implemented pioneering approaches to improve quality of life, address community challenges and enhance service delivery in cost-effective ways," the association stated in a press release.
The city's "Travels on Gravel" map—which marks out gravel routes through the high-desert canyons of Hailey and Bellevue—was built on input from Billy Olson of Power House, Cameron Lloyd of Club Ride Apparel, Eric Rector of the Blaine County Recreation District and BLM Outdoor Recreational Planner John Kurtz, as well as several other gravel-biking experts.
The map features over a dozen routes ranging from easy to strenuous. For years, gravel riders have charted their own courses on county and BLM roads, Lloyd previously told the Express, but no comprehensive guide existed until January.
"Before gravel bikes became mainstream, a lot of us would ride our cyclocross bikes on the [map's] routes," he said.
One draw of gravel biking is that it offers a safer alternative to road biking. Those just getting into the sport can try out the lower-elevation Bellevue Triangle Route (between state Highway 75, U.S. Highway 20 and Gannet Road), which can be ridden down to Silver Creek Preserve. A more experienced rider can enjoy the Townsend Gulch to Rock Creek Loop, as well as other steeper routes.
The free Travels on Gravel maps, which are designed to repel rain and fold into bikers' pockets, can be found in sporting goods stores around Ketchum and Hailey.