Hailey is known for its historic buildings and tall trees. The city's tree canopy has been modified and nurtured over generations from original stands of mostly cottonwood trees to a cultured forest of mixed tree species.
An updated urban forestry plan submitted by the Hailey Tree Committee to the Hailey City Council on Monday aims to adjust best practices to conform to changing environmental conditions and improve tree selection, care and maintenance.
"An urban forest is important for many reasons," said Tree Committee Chairwoman Linda Reis, whose group is consulted before any trees on city rights of way are removed, and prior to plantings for new developments.
Reis said urban trees moderate extremes in temperature, help to clean the air, absorb sound, provide habitat for birds and other wildlife, increase the value of homes, make business storefronts more attractive and intercept rainfall and take up storm water.
"They also slow erosion, and increase the beauty of our town," Reis said.
Hailey resident and professional gardener Penelope Street said Monday that the city missed an opportunity during the reconstruction of Woodside Boulevard in 2015.
"The city talked about planting trees there, but it did not happen," Street said. "Now what you have instead is an intense heat sink."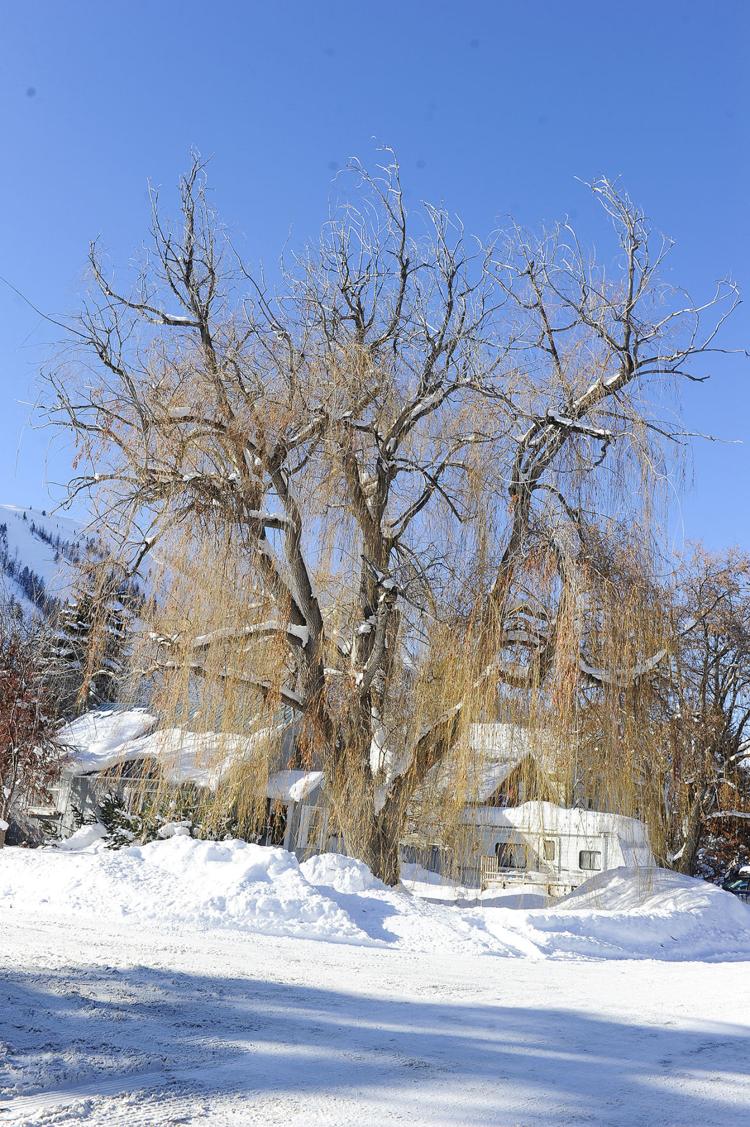 The new forestry plan includes a continuing effort to increase diversity of tree species in the town, reducing the number of aspens and spruces that have traditionally been planted.
"Aspens planted over the last two decades have already died or are now stressed and failing," states a memo delivered by Reis to City Hall on Monday. "Blue spruces for the most part are surviving, but as summer temperatures continue to rise and watering restrictions are increased, they will suffer from stress and become susceptible to various pests and diseases."
Yet cottonwoods and aspens continue to predominate, comprising about 15 percent and 25 percent of the urban forest, respectively. Other species in town are maples, green ash, willows, box elders and fruit trees.
A target "street tree list" approved in 2019 and carried through under the new plan includes Japanese lilacs, serviceberry, thornless honey locust and hackberries for small trees. Where larger trees are need, the committee recommends bur oak, Kentucky coffee trees and disease-resistant cultivars of the American elm.
"These trees are all hardy in our area, not overplanted, and for the most part drought-tolerant and have less insect and disease problems," Reis said.
According to the memo, one of the greatest threats to Hailey trees is changing land uses by developers and landowners that include removal of trees or construction impacts on them, changes to the hardscape, poor planting methods and improper maintenance, including the "topping" of the higher sections of trees. Additional hazards include soil compaction, pesticides, salt application to control ice and damages from lawn care equipment.
Reis said the Tree Committee has been working with city staff to update the city's Tree Ordinance to include American National Standards Institute standards for tree care operations. Those draft standards specify what size trees can be planted in various widths of sidewalks and how much soil is required for new plantings. They encourage the use of new technologies such as structural soil or suspended pavement systems (as were installed at the new Barkin' thrift store on Main Street) to help new trees establish larger and healthier root systems, when practical and affordable.
"These standards would be applied to new plantings and new developments, especially in the city core," Reis said. "As the city replaces dying and dead trees, they will also cut out more sidewalk when practical to increase the volume of uncompacted soil and give these trees a good head start."