The Hailey City Council passed a resolution Monday evening calling on police officers and city employees to refrain from enforcing federal immigration law, citing the need to build trust between the city's immigrant community and law enforcement.
The resolution—the outcome of a collaboration between City Attorney Chris Simms, Police Chief Steve England and the Safe Communities Coalition, a local immigrant-rights group—states that enforcing federal immigration law is the duty of the federal government, not the city, and that using local tax dollars to conduct immigration investigations amounts to unnecessary spending.
Specifically, it asks that Hailey police officers not inquire about residents' immigration status or request passports, registration cards or other documentation "unless necessary" to investigate criminal activity.
"The purpose of this is to promote public safety by encouraging candor and cooperation between the community and our local police department," Simms said Monday. "To put it bluntly, the problem to be solved is a fear of deportation and the chilling effect that has had on the reporting of crimes and participation in the formal prosecution of crimes."
The resolution asks that officers not detain people on the basis of violating immigration law without a judicial warrant or order in hand. It also implores city staff and court officials to refrain from providing U.S. Immigration and Customs Enforcement, or ICE, with "non-publicly available information about any individual for immigration purposes," including access to department databases, except when required by law.
Unlike a city ordinance, which carries the weight of law and can involve penalties, a city resolution is a formal pronouncement of the will of a governing body. As such, the resolution cannot bar any city police officer or staff member from transferring 911 calls to the U.S. Customs and Border Protection Dispatch Center or "performing any action that is required by federal or state statute, local law, or court decision or order."
"What this does is merely enhance our call-for-service volume," Chief England said. "I firmly believe, on behalf of the Hailey Police Department, that this resolution will help people feel more comfortable calling us and having an officer respond to their location … whether it be a domestic violence issue, a possible DUI or reckless driver someone is observing, or even something as simple as a motor assist or a dog at large."
England added that some residents have been afraid to call 911 or the nonemergency number because they feel "like officers might go there and ask further questions about their nationality, or about potential documentation."
"That isn't our goal and never has been," he said.
Under the resolution, the city will treat any state-issued identification card or photo ID issued by a person's nation of origin—such as a driver's license, passport or consular identification card—as adequate proof of identity no less valid than a driver's license issued by the state of Idaho. That provision does not apply to traffic laws, which require drivers to possess a valid driver's license.
---
Residents offer support
A handful of Hailey residents took the virtual podium Monday night to share anecdotal and at times emotional testimony. Viewpoints expressed in the public-comment session largely supported the resolution.
Luis Alberto Lecanda, creator of blainerecovery.org, pointed out that more violent crimes go unreported when local communities assist ICE with immigration investigations.
"This [resolution] gives the most marginalized members of the community, those that fear deportation or detainment, the confidence to interact with law enforcement and report crimes," he said, noting that fears about deportation "correlate with worse physical and mental health, sleep difficulties, increased blood pressure and delays in seeking emergency medical care."
Former Hailey Mayor Fritz Haemmerle called the resolution well-intentioned but worried it would turn Hailey into a "sanctuary city" like Gooding, which just last month declared itself a Second Amendment sanctuary city, resolving not to enforce laws restricting firearms.
"I'm fundamentally opposed to any kind of sanctuary city status," he said. "We don't get to choose what we enforce. We're at the bottom of the food chain, unfortunately."
Simms pushed back against the idea that the resolution would make Hailey a sanctuary city.
"We believe that this is a resolution which promotes a friendly city, a fair city and one that is safe for people to participate in the law enforcement system," he said.
Becky Lopez, director of bilingual support group The Alliance of Idaho, emphasized that separating local police work from federal immigration enforcement will help improve mental health among Hispanic residents. She said that ongoing anti-immigration rhetoric and racial profiling in the valley have brought another layer of challenges.
"Imagine being pulled over for snow on your license plate after dropping your children off at school and then never coming home again. Imagine being pulled over for a broken taillight on your way to work and not seeing your friends again, sitting in a detention center in another state while your family struggles to make ends meet," she said. "Our local families don't have to imagine. They're living it."
Rep. Muffy Davis, D-Ketchum, who spoke Monday as a board member of The Alliance, echoed Lopez's comments.
"Having read multiple stories of some of our community members and the fear that they live with, that's just not the community that I believe we all love," Davis added.
While Blaine County does not have a memorandum of agreement with ICE like Gooding County, it has "operated and communicated" with the agency, according to Blaine County Chief Public Defender Justin McCarthy.
Wood River High School graduate Monica Carrillo, a DACA recipient, told the council that she's seen firsthand how ICE raids and rumors of raids can stoke fear in the valley.
"This is the first time that I've truly felt seen in this conversation, in this community, ever," she said.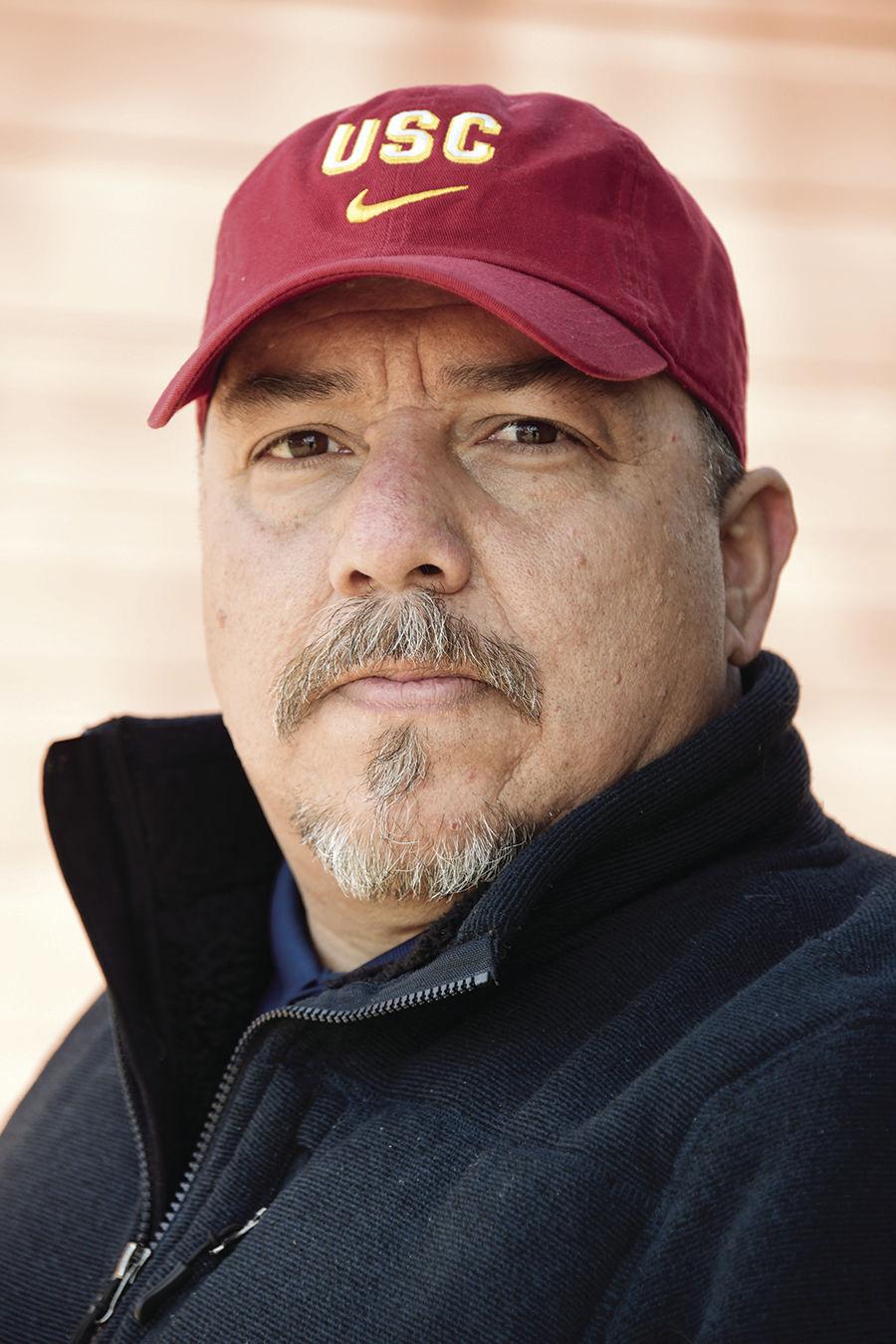 Latinx coordinator for NAMI-Wood River Valley Herbert Romero built on Carrillo's comment, calling immigration Hailey's "elephant in the room."
"Back in 1979, my mother and I experienced the same things are happening now, when a couple trucks from ICE came and raided restaurants and businesses," he said. "Years later, we're still experiencing that—not in other states and other towns, but here, Hailey."
Romero said racism against Latinos is alive and well in the community, "but many times we don't want to confront or talk about it." He and his wife, Mary, have had to talk to their kids about limiting outings to avoid being racially profiled, he said.
Hunger Coalition Program Manager Blanca Romero said she hoped the resolution would provide some relief to children. At times, her own kids have witnessed the detainment of suspected undocumented immigrants, she said.
"They've had to learn how to behave appropriately so they do not bring unwanted attention to their undocumented loved ones," she said. "It's not something that they should have to worry about at that age."
Ultimately, Herbert Romero said unbiased policing will help all residents feel safer attending community events, seeking rent assistance and finding emotional support.
"Our community of immigrants is the workforce of this valley," he said. "We have to take a stand on this."
All council members touched on previous comments in their final statements.
"This resolution helps prioritize local law enforcement resources," council President Kaz Thea said. "It ensures immigrants feel safe communicating to local law enforcement, and it follows the Constitution."
Councilman Sam Linnet said the federal government has programs, including 287(g) agreements and the Criminal Alien Program, for communities who want to work with ICE on enforcing federal immigration law. Hailey, he said, doesn't need to opt in.
"Our local government and police should not be subsidizing federal agencies," he said. "It's important to understand that the [ICE partnership programs] are voluntary, and there is no legal requirement to participate. We're not going to do the federal government's dirty work."
Councilman Juan Martinez encouraged other cities in the valley and across Idaho to pass the same resolution.
"This says, 'We understand the culture of our community,'" he said. "It's about celebrating people."